Kuala Lumpur, Malaysia – As the product rental niche continuously grows, a brave new kid in the block has made its way into the Malaysia market – SUBPLACE, a lifestyle subscription platform, has soft-launched in the country.
While most subscription markets comprise of independent players, SUBPLACE aims to pioneer a full ecosystem, where its platform brings in different partner brands, allowing consumers to subscribe to a wide range of products and services, ranging from daily necessities, personal care products to furniture, home appliances, and electronics.
With a subscription-based business model, our partners will benefit from a recurring income as well as easy financial forecasting and inventory management, which will ultimately help them achieve greater business sustainability.

Mak Wai Hoong (WH Mak), CEO, SUBPLACE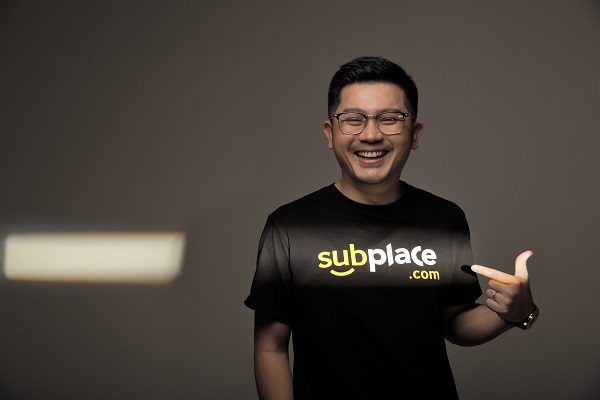 "As for consumers," its CEO added, "SUBPLACE will be able to offer them a wide variety of products and services with greater flexibility and convenience so that they can better plan their finances."
All products and services on SUBPLACE are offered on a subscription basis, with non-edible products made available for lease or rent-to-own, where users only need to subscribe once to receive their products and services regularly.
The platform will be operating under two subscription models – SUB and SUB+. SUB is where users will be able to subscribe to their daily necessities and services such as cultured milk drinks, milk powder, diapers, cat food, and more. Products are available as a single plan or in bundles.
Additionally, subscribers are able to cancel subscriptions without obligations or continue the subscriptions on a monthly or long term basis. SUBPLACE's partner, for example, Yakult, will then fulfill the order by delivering the product directly to the subscribers from their warehouse.

SUB+, on the other hand, is its subscription for high-value products such as furniture, home appliances, and electronics, all of which come with a warranty as well as servicing and available at a low entry cost.
Mak Wai Hoong added, "We know that our customers want variety and discovery. For many, renting or subscribing to a product or service is also a way to try new things without the commitment of a purchase or concerns of contributing to the landfill. For example, if a person is not really sure if he is going to have a place for the couch a year from now when his lease is up, it feels good to know that he not going to be throwing it into a landfill."
Aside from the new source of revenue and a prospect of a recurring income, SUBPLACE also aims to make things easier for businesses through its built-in payment gateway, data analytics, user risk assessment, as well as product and service fulfillment, and customer support, among others.
SUBPLACE said it targets to engage more than 30,000 SMEs and businesses by the end of 2021.
In early September, another subscription model e-commerce, PopWonders, has forayed into the Malaysia market, where the platform offers brand new items availed by consumers on "monthly boxes".