Manila, Philippines – Whiskey brand White Castle has tapped the talents of local online creator Ninong Ry as the brand's first-ever calendar boy for 2021.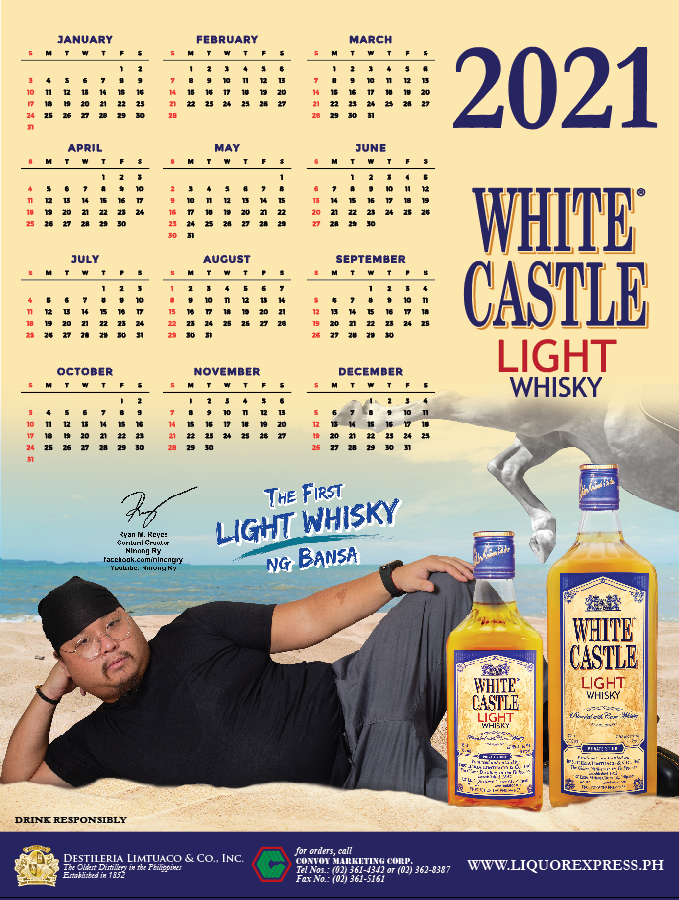 The brand has been well-known for featuring female models in their calendars since 1969, featuring models such as veteran actress Lorna Tolentino, pioneering sexy comedienne Carmi Martin, sexy star-turned-politician Cristina Gonzalez, and dancer-actress Angela Velez, and former "Star Circle" finalist Quest Roxanne Guinoo.
White Castle unveiled the new model, whose real name is Ryan Morales Reyes, by uploading their calendars through the years, before unveiling at the end the new model on their official Facebook page.
The model also posted the news on his social media pages, noting that the move is about 'breaking the norm'. Reyes is an online creator focused on Filipino cooking.
The 2021 calendar can be availed for free when buying three White Castle Light on the website LiquorExpress.