In conventional business knowledge, we've been taught that Sales and Marketing should go hand in hand in driving company profits and can define a brand's success and sustainability. Traditionally, it is even considered a unified department in most companies, and employees belonging to these teams tend to handle both functions. However, in the digital age, Sales and Marketing have been more fragmented than ever.
With the rise of many specialist digital domains – e-commerce, user experience (UX) design, digital media, content marketing, search engine optimization, and the like; nowadays, salespeople and brand managers tend to clash, if not work in siloes. This is probably because of the lack of specialist knowledge and/or limited opportunities to sit in one room and collaborate as much as possible—this then results into teams with siloed objectives and different measures of success.
"We need awareness to drive sales," says the Brand Manager
"We need to hit our sales quota now!" says the Sales Manager
"Where's my revenue?" asks the CEO
..and now there's: "Our campaign is successful because our latest post received 10,000 likes!" as happily boasted by the Social Media team.
Can Brand Building and Sales Promotion really work hand-in-hand? This article isn't meant to disrupt existing knowledge as plenty of evidence has already proven that they SHOULD work together. Instead, this article aims to flesh out some other underlying 'realities' of why building brands and driving sales is still hard to marry.
A Perennial Question in the Boardroom
Having experienced both agency and client sides, I've seen these questions pop out in meetings most of the time, especially during the Annual Planning season. But unfortunately, there has been no clear and conclusive answer up to now.
As companies (both big and start-up companies alike) are further squeezing in marketing investments, top management and procurement teams are pressuring teams more than ever to do more with less. So these boardroom conversations tend to skew favourably toward reporting immediate numbers in measuring success. In short, it's all about the bottom line. This then creates a culture of (over) performance-oriented mindset in most organisations which can paralyze strategic growth opportunities in the long run, usually achieved through strategic brand building.
Sales-Driven versus Brand-Driven Culture
Whilst most companies have Sales and Marketing teams, not all are created and understood in the same manner in the sense that one tends to take the leading role over the other. Some organisations do put greater value on the importance of long-term brand building – i.e. usually amongst large consumer goods and other fast-moving industries. In this case, Brand Managers ought to be the captain of the ship.
On the other hand, industries like technology and those in the Business to Business (B2B) sector tend to believe that 'Sales is king' all the time. Hence activity is skewed toward campaigns generating an immediate return on investment (ROI) either in the form of acquisition revenue or qualified leads.
There's no right or wrong here. But knowing the dominant culture internally helps in providing a better perspective of why it can be a challenge to sync these functions harmoniously.
Confusing the Role of Advertising
Another 'blurry' understanding for some companies is the role of Advertising. As a core component of the Marketing Mix, Advertising works in 2 ways to drive business growth – 1) Building strong brands and 2) Driving revenue via direct response sales promotions. Sustainable business growth can only be achieved through the right mix of these 2 important elements working together towards a single overarching objective. However, in reality, not everyone does understand it from this perspective.
If you talk to a hard core salesperson or a start-up owner, he or she would usually argue that every advertising dollar MUST sell or else it is just a waste of money. This then creates a mismatch between the (real) campaign objectives and (perceived) KPIs – Awareness campaigns are sometimes thought to be measured by sales, whilst Sales Promotions are thought to drive Top of Mind Awareness and increase Market Share for the brand.
So how?
Modern Marketing states that the right balance of Brand Building and Sales Promotion activities is the key to unlock sustained brand salience and profitability. But as we already know, it is easier said than done. Below are just 3 tips that marketers can consider as an initial head start in this journey:
Start with the 60-40 Premise. Renowned marketing experts Les Binet and Peter Field studied several brands and they find that the 'optimum' split to drive business growth is 60-40 in favour of brand building. While brand building takes a longer route, brand building investment (through consistent communications and repeated exposure) tends to compound in the long run. It must then be complemented by sales promotion activities that produce immediate trigger to purchase.

Yes, this is not THE sole rule as all companies are different. But we need to start somewhere right? And I think the 60-40 split is already a sweet spot and more feasible to take action without greatly sacrificing one over the other. 


Ensure Mental, Physical (and Digital) Availability. In the best-selling book series 'How Brands Grow', authors Byron Sharp and Jenni Romaniuk provided a lot of thought-provoking wisdom even to experienced Marketing and Sales professionals. Along with sufficient investment in brand building and sales promotion, one of the learnings from their study is the importance of Mental and Physical availability.

Mental Availability emphasises the need for distinctiveness in communications that's memorable and easy to recall (versus just riding with any fad or too much differentiation). With Physical and Digital Availability, it is about ensuring that the brand is present in as many channels of consumption as possible- physical retail, own online store, online marketplaces, affiliate networks, etc. The buzzword we hear nowadays in Marketing is OMNICHANNEL. Hence both Marketing and Sales teams need to develop a consistent and convenient consumer experience TOGETHER.
 
Break the Silo by Establishing Multi-Functional Teams. One effective way to break the silo is establishing so-called 'Multi-Functional' Teams – a task force consisting of different sales and marketing disciplines dedicated to discussing and aligning plans and strategies on a regular basis.

In some companies, this would even include product development, corporate communications, and finance –- any team that plays an essential role in the execution and amplification of the campaign or innovation project. Depending on company size, these multi-functional teams can be created by product category (mostly for consumer goods) or segment (B2C and B2B). Meeting together is 1 thing. The more crucial matter however is what comes out of these meetings.
Based on experience, what works best is a meeting that would have these components:
Discussing 1-2 max main topics in the meeting agenda (i.e. campaign planning, post-campaign / promotion review, etc). 
One meeting lead and a highly selected group of attendees – not necessarily senior people, but those who can really contribute significantly based on his/her domain of expertise. Based on experience, the meeting can be chaired by the Brand Lead / Sales and Marketing Lead. 
Arriving at a key decision by the end of the meeting. This is one part that is missed many times in meetings like these. It is crucial that the meeting ends with a decision or direction agreed upon by ALL parties in the room. It can be a decision on KPIs, strategic communication direction, and/or key target audiences. 
Post-meeting follow-through. Lastly, action points must be checked diligently and accomplished by all parties.
Sales and Marketing are indeed one of the key elements in a company's success. A brand's business growth requires a synergy of long-term strategic planning and consistency in communication across Paid, Owned, and Earned channels combining emotional priming and persuasive campaign tactics.
I'd like to compare them to a marriage. They each play an important role, and hence one must not overpower the other. It may sound so cheesy but if you think about it, both teams can work out harmoniously if 1) They can both address perennial yet critical questions; 2) Understand the perspective of one another and make compromises if needed; and 3) Take any action, no matter how small, in addressing challenges. As with any successful married couple, it takes 2 to tango to live happily ever after!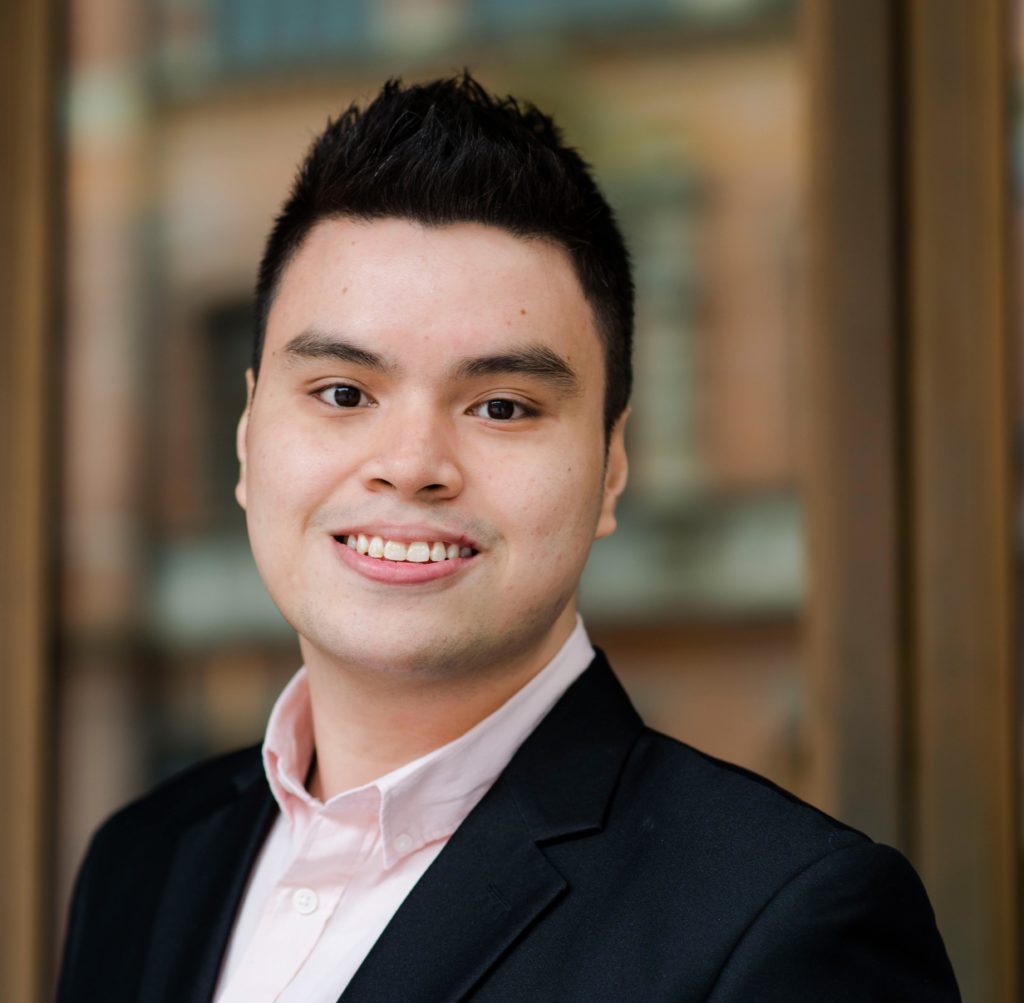 This article is written by Mark Opao, Communications Planning Partner of Kaspersky for APAC.
The insight is published as part of MARKETECH APAC's thought leadership series under What's NEXT 2023. What's NEXT 2023 is a multi-platform industry initiative which features marketing and industry leaders in APAC sharing their marketing insights and predictions for the upcoming year.
If you are a marketing leader and have insights that you'd like to share on upcoming trends and practices in marketing, please reach out to [email protected] for an opportunity to be part of the series.