Hong Kong – Media investment company GroupM is continuing its expansion in the Asia-Pacific region, this time launching INCA, an influencer marketing company, to the Hong Kong market.
With this regional expansion, INCA will then allow brand-influencer partnerships to leverage content-driven campaigns. Furthermore, as more brands are reallocating their influencer marketing budget to social media brand engagement, INCA upholds brand safety across using AI technology leverages.
As a study from data company Nielsen shows that economic and social uncertainties have affected brand advertising by means of audience impact, brands have since then ventured out into strategies that are efficient and will have return of investment in no time. Hence, INCA in Hong Kong aims to provide influencer marketing to the local brands by allowing them to collaborate with genuine influencers in spreading the brand, benefiting Hong Kong-based brands from the leveraging strategies from INCA.
"We are committed to helping brands in Hong Kong create the best possible outcomes through our data-driven and brand-safe approach to influencer marketing. Our AI-powered solutions and thorough influencer and content approval processes ensure their investments in influencer marketing inspire their customers, protect their brands, and achieve results that are directly tied to business results," said Michael Woo (right of banner picture), associate director for Product & Operations at INCA Hong Kong.
INCA is also allowing brands to check the authenticity of their influential marketing strategies through INCATech, a platform that allows brands to check unique creator and audience insights, workflow tools, content amplification, and detailed campaign reporting dashboards which includes Genuity Score.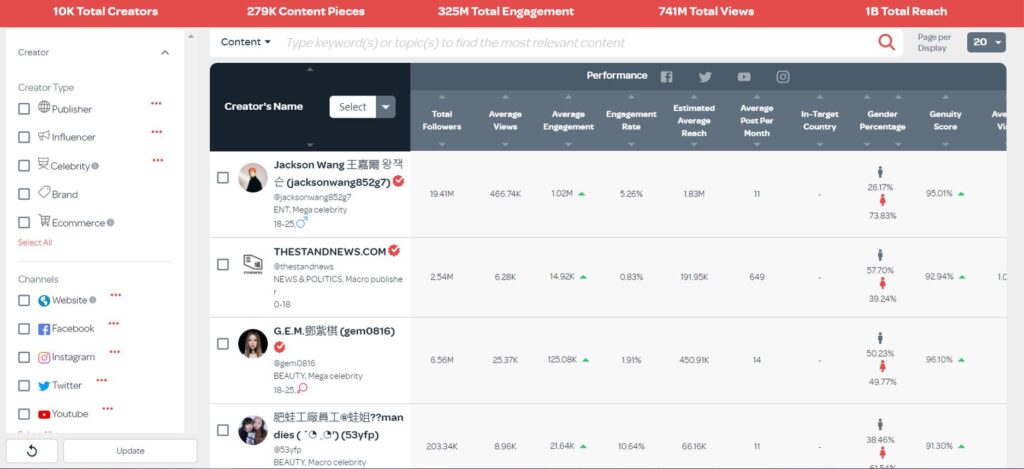 "Advertisers are faced with the challenge of finding authentic and relevant content creators while ensuring cost-efficiency in their marketing campaigns. Our technology will help equip advertisers, not only in Hong Kong but globally, with data-driven tools that will connect them to genuine influencers and leading publishers in order to achieve their marketing objectives," said Andy Chung (left of banner picture), head of programmatic at GroupM.