Vietnam – As Vietnamese find themselves having a hard time to pronounce the brand name 'Carlsberg' locally, the popular beer brand has teamed up with Happiness Saigon and BLISS Maker Studios to launch an AI that rewards bypassers with a free beer if they manage to say Carlsberg the right way. 
The AI was built using voice inputs from hundreds of people pronouncing 'Car-z-berg' and was trained to distinguish the most accurate entries possible. The Carlsberg AI doesn't just power the voice activated tap, it also powers the campaign website.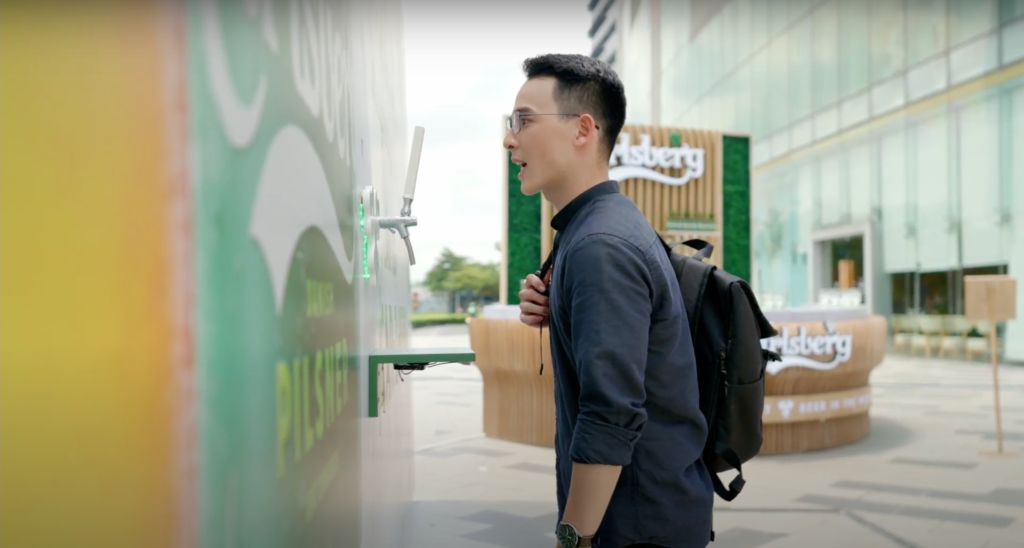 In addition, a social video of the on ground activation, billboards across the city of Ho Chi Minh, YouTube pre-roll, and Spotify ads all lead to the microsite carlsberg.com.vn/vn where anyone in Vietnam can attempt to nail the difficult name themselves and win some ice cold beer.
"Carlsberg is one of the leading brewing companies in the world today. This year they are celebrating 175 years as 'probably the best beer in the world'. But before doing that, the brand needs to properly (re)introduce themselves to the Vietnam market. A market where their unique name is practically unknown," according to a press statement.
Meanwhile, Hoàng Vũ Hải, brand manager at Carlsberg Vietnam, commented, "Working on carlsberg for all these years, our team realised something: it is so difficult to pronounce. So difficult in fact, we want to reward anyone who can pull it off with a complimentary beer. We think it's a fun and smart way to increase brand recognition and product trial, especially for the launch of the new product in Vietnam."