Manila, Philippines – AdSpark, telecom Globe-owned digital marketing agency, extends its ad inventory for none other than, another Globe-owned platform, top digital wallet in the Philippines, GCash. 
For merchants, non-government organizations, and other partner brands on the financial app, AdSpark offers diversified ad opportunities ranging from targeted media channels in-app, to direct broadcast campaigns and blasts. 
"We are committed to assisting digital transformation of clients and partners especially at this time when enterprises are exploring more meaningful ways to interact with their consumers. GCash has empowered merchants through seamless transactions, and now we want to help brands create holistic experiences for their consumers," said Onat Roldan, AdSpark CEO. 
AdSpark shared that one of its clients Codashop App, a gaming merchant, was able to increase its monthly game item purchases to 181% through its partnership with GCash. Coda communicated several monthly promo and game launches including Mobile Legends, MU Origins, and their latest product One Punch Man: The Strongest game, encouraging redemption of game credits and in-game items through the GCash usage.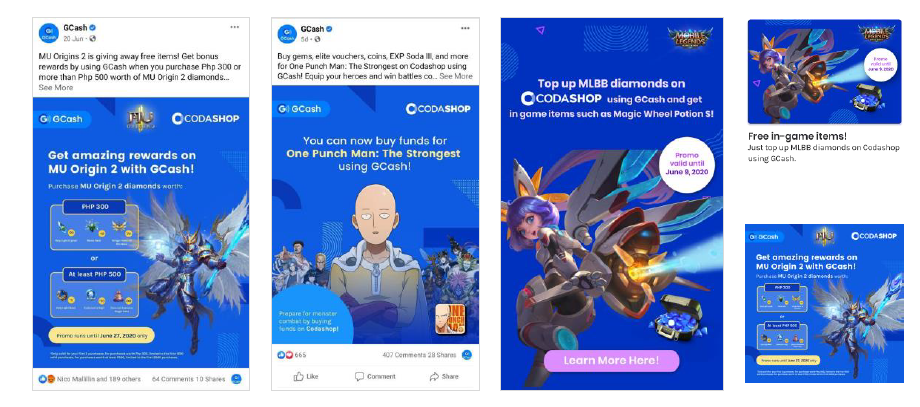 Martha Sazon, president and CEO of GCash said, "Through strong brand partnerships as a payment channel, and a tool for sustainability and impactful advocacy on the app, GCash has established a way of life, driving the market closer towards financial inclusion. We believe that by making our platform accessible to brands, we will be able to bring businesses and customers together and help in the recovery of our economy."