Hong Kong – Hong Kong internet users spent on average almost a whole hour more online each day in 2020 compared to the previous year, a new report from creative agency We Are Social and social media management Hootsuite shows.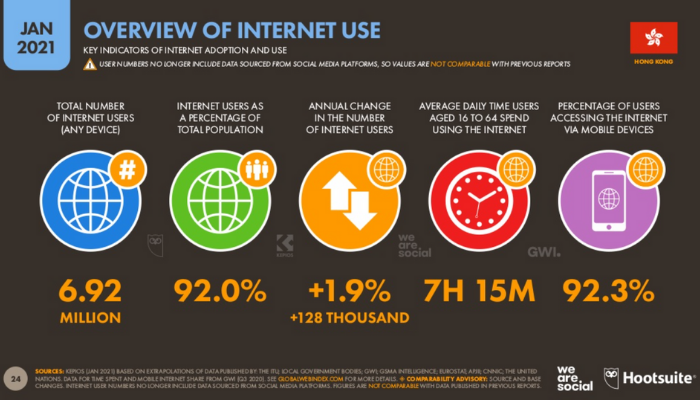 According to the report, time spent on the internet daily has increased from 6 hours and 16 minutes a year ago to 7 hours and 15 minutes today, following a year of COVID-19 related lockdowns, which curtailed many normal activities. This means Hong Kong's internet users devote over a day more per month to being online versus a year ago.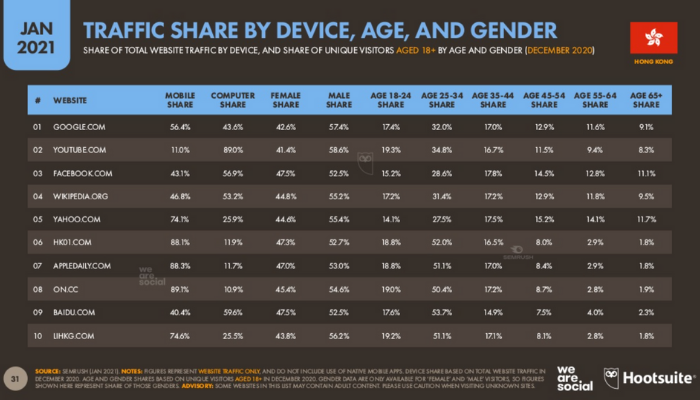 In terms of demographics, users aged 16-64 spend an average of an hour and 57 minutes a day on social media, making it the second most popular online activity for Hong Kongers after watching television. YouTube, WhatsApp, and Facebook are the most used networks but Snapchat is growing in popularity as parent company Snap reports its advertising reach in Hong Kong rose by 13% over the previous quarter.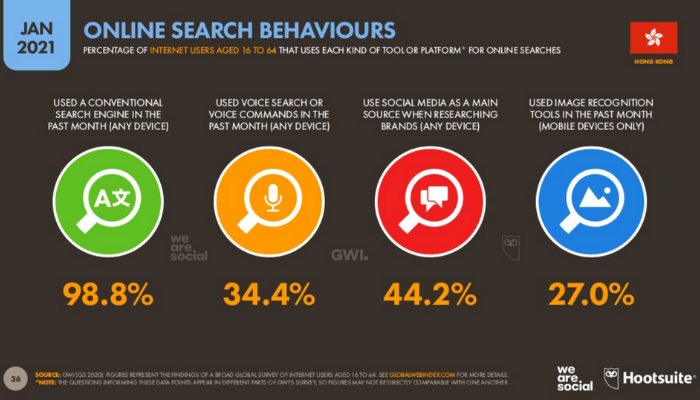 Of the same demographic, social media is mostly used for brand research with 44% of internet users, higher than for most countries, while 34% use voice commands in searches.
The increase in time on the internet also shone a light on ad spend which the report revealed is in tandem with such leap. A year-on-year increase of 7% was seen in the amount brands spent on advertising on social media against a 4% rise in overall digital ad spend for 2020.