Singapore – As more and more e-commerce brands in Southeast Asia ramping up their presence through frequent platform deals such as the recent '9.9 Sales', these brands in the region are highly incentivized with the use of influencers for their sales campaigns, hence pushing the e-commerce industry in the region to a steadfast growth, latest insights from e-commerce aggregator iPrice shows.
Comparing the latest ambassadors of Lazada and Shopee namely K-pop actor Hyun Bin and international kung fu actor Jackie Chan respectively, the report showed that the senior global star received higher engagement for articles published regarding the collaboration. Jackie Chan's presence in Shopee's latest campaign garnered 59 articles published, compared to the 53 articles garnered by Hyun Bin's Lazada campaign.
Despite that, Hyun Bin's campaign garnered more engagement in social media, receiving 79% of 'love' reactions, 19% of 'haha' reactions, and 2% of 'wow' reactions. Meanwhile, the study found that Jackie Chan's campaign garnered 62% of 'love' reactions, 21% 'haha' reactions, and 17% of 'wow' reactions on social media.
"It's clear to see that influencers play an important role in driving excitement for the upcoming sales period. Thus, key e-commerce companies have enough incentive to involve influencers in their campaigns," said iPrice.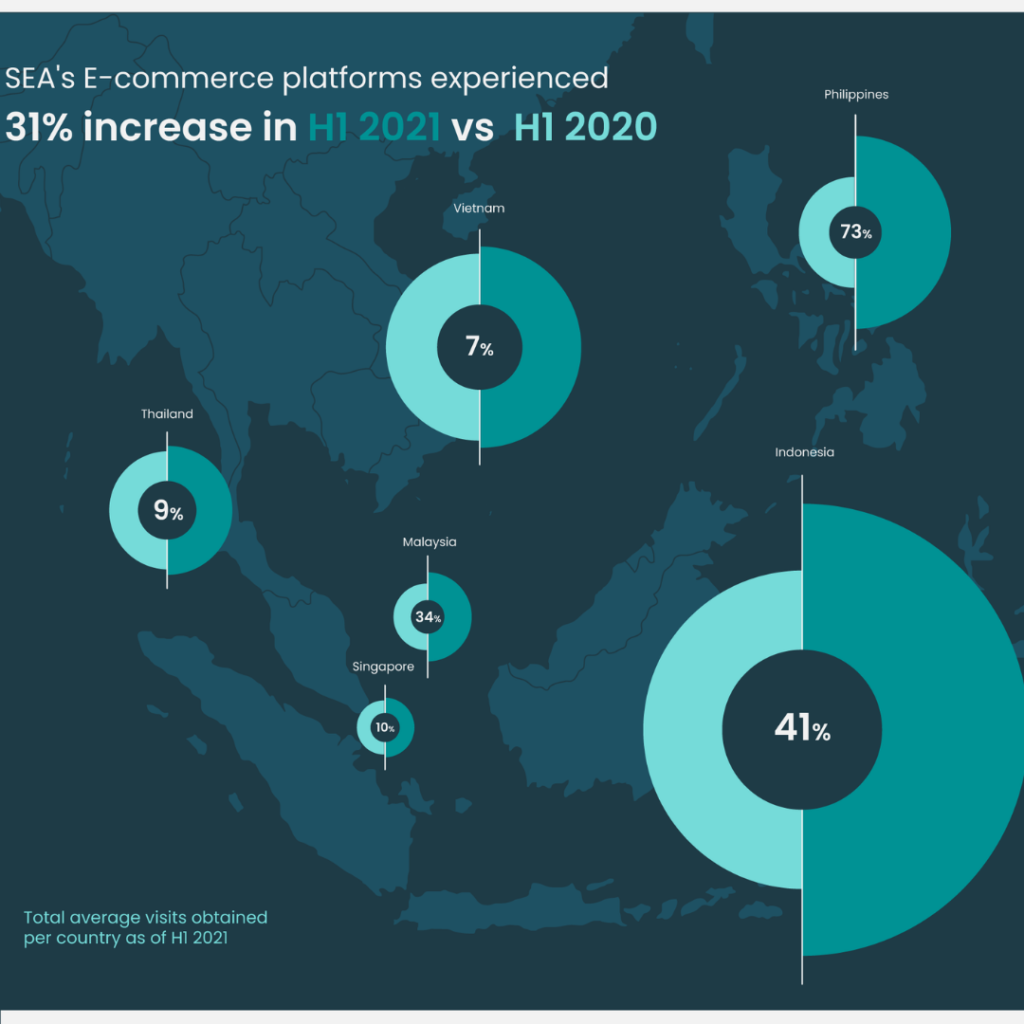 Meanwhile, overall web visits among e-commerce platforms across the region have increased by 31% this year from January to June compared to the same time frame last year. By average, overall web visits from the aforementioned period this year clocked in 4 million web visits.
The Philippines experienced the most surge by 73%, followed by Indonesia (41%), Malaysia (34%), Singapore (10%), Thailand (9%), and Vietnam (7%).
Specifically, the top two Singapore-based companies, Shopee and Lazada, experienced an increase of web visits by 56% and 10% in 1H 2021 compared to the same period last year.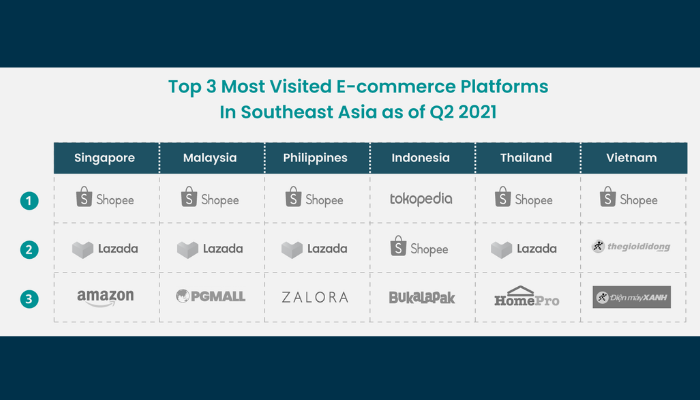 In terms of consumer behavior, given the uncertain COVID infection rates, consumers will continue to stay at home, and consequently forego holiday travels and family get-togethers. With that given, it is expected that there will be more opportunities for online shopping. iPrice foresees that Southeast Asian consumers would probably spend an average of US$40 on e-commerce by the end of the year.
Furthermore, the insights found out that there was an increase of 26% in average consumer spending in 2020, when consumers spent about US$32 per e-commerce transaction.
"Most purchases will be directed towards the categories of sports and outdoor, home improvements, and electronics. Lastly, even if consumer spending won't increase as predicted, online retailers can still expect far more online web visits to their platforms this year," the company concluded.