Singapore – DIGIX Lab, operated under the services of the Huawei Mobile Services (HMS), has officially been opened in Singapore to help app developers drive idea exchange, business growth and collaboration.
The innovation hub works in the way that it offers a space for developers to connect and experience the full range of HMS developer resources, ranging from augmented reality (AR), virtual reality (VR), artificial intelligence (AI), HMS Core kits and other open technological capabilities. The DIGIX Lab services can also be accessed online, allowing developers across the region to make use of the resources virtually.
DIGIX Labs also operates under a so-called '1+8+N' Seamless AI Life strategy, which is defined when the smartphone serves as One (1) centre, and Huawei's ecosystem partners connect across Eight (8) supporting Huawei devices to create a fully connected IoT environment consisting of Endless (N) services.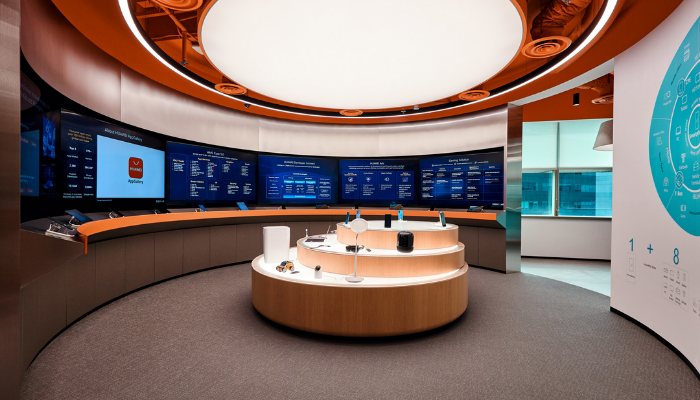 For Shane Shan, director for Asia Pacific at Huawei Consumer Cloud Service, the strategy system aims to empower tech developers and partners in the Asia Pacific in the mid of 5G rollout.
"The new DIGIX Lab serves as an all-encompassing innovation hub to give developers the boost they need to succeed. Huawei will continue to strengthen our collaboration with partners and institutions in the community and cultivate a resilient, evolving pool of tech talents in the Asia Pacific region," Shan said.
The DIGIX Lab is divided into three main zones where partners and developers can communicate within the community:
Experience zone: An area for visitors to experience Huawei's "1+8+N" all-scenario ecosystem. This area displays the latest smartphone models, and eight different types of Huawei devices including tablets, PCs, smart wearables and VR smart glasses. In addition, third party IoT home products supported by HUAWEI HiLink are also exhibited here.
Engage zone: A multipurpose zone with a collaborative area and training rooms to support community building. Developer programmes such as training, workshops, industry and networking events will be held in this area. Meanwhile, tech enthusiasts or individual developers can also book the space to host community events related to mobile app development.
Enable zone: This zone consists of three meeting rooms where developers who are facing challenges while developing an app can meet with Huawei engineers or business teams to get hands-on support. Four debug terminals are also available at the lab to support developers with the resource requirement.
HMS has also recently launched the HUAWEI Developers app, an official open platform for Huawei developers to manage their apps backend system, access the latest developer activities and receive event notifications on the go.
Three community programs are also slated to launch this year, namely the HUAWEI Student Developers (HSD), the HUAWEI Developer Groups (HDG) and the HUAWEI Developer Experts (HDE) to help developers of all levels grow with the HMS ecosystem. Developers in APAC will also be able to sign up for training courses to learn how to deploy HMS development tools into their apps and receive the 'Huawei Developer Certification' upon course completion.