Online video consumption reached new heights as a majority of people were forced to spend a greater amount of time indoors. According to Limelight's State of Online Video 2020, viewers spent almost eight hours per week consuming various types of online video content.
In Southeast Asia, a majority of this growth is being driven by mobile video consumption. No surprise then, that mobile video advertising spending grew by 65 percent in this region.
Premium video advertising's popularity continues to soar. According to Verizon Media's Video Advertising Study in January 2020, two-thirds of marketers said that video will continue to offer a higher return than other ad formats.
OTT and short-form social video are the platforms of choice for a majority of video consumers today. But there is another platform that offers marketers with an avenue to reach consumers with premium video content outside of the internet: Digital Out-of-Home (DOOH) media.
DOOH screens are now present across every possible consumer touchpoint outside the home. There are now millions of public screens installed in venues like shopping malls, transit hubs, bus shelters, office buildings, residential lobbies, and more. This is in addition to the roadside and building facade screens that have been replacing static billboards.
DOOH ads have not traditionally been considered part of video marketing budgets but it is now starting to achieve a scale of presence and automation that will enable it to challenge for a share of the pie. The following is a summary of the biggest shifts happening in this space.
More than Just Billboards
Enough has been said about the impact of pandemic-battling lockdowns on the outdoor advertising industry. One good thing to come out of this was that it pretty much forced the hand of industry stakeholders to embrace data and technology to change the narrative around DOOH media.
By embracing dynamic movement data, DOOH providers are now able to show the potential of audiences exposed to the site for upcoming campaigns. One of the trends that emerged during some forms of lockdowns was that people were still moving about but these journeys were taking place closer to home, where they would still come into contact with some form of DOOH screen.
This repositioning exercise showed marketers that DOOH screens are ever-present and that there are opportunities to reach audiences with video assets in contextually relevant environments like grocery stores.
Growing Availability of Programmatic DOOH Solutions
While DOOH screens have been available for quite some time now, it is only possible to consider them for premium video campaigns when the inventory is accessible at scale.
Advertising technology solutions that make automated buying and selling of DOOH inventory possible are now mainstream and the connected assets are available for buyers to activate from anywhere in the world alongside other digital video platforms.
Digital marketers are now starting to leverage the unique characteristics of DOOH as a video advertising platform. For example, DOOH ads are always 100 percent viewable and make a bigger impact simply due to its large physical presence.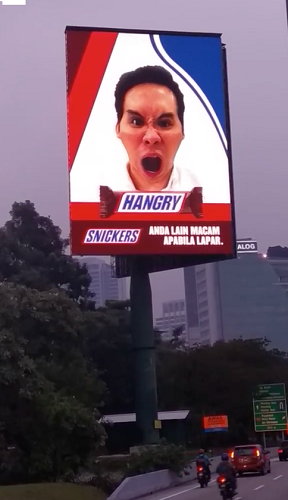 For example, this Snickers Hunger Bars Campaign in Kuala Lumpur, Malaysia amplified an online campaign by featuring real user-generated content on premium digital billboards.
Non-Traditional DOOH Screens Lead Shift to Impression-Based Buying
Large digital billboards, which basically replaced static billboards in the same locations, heralded the arrival of DOOH media as a marketing channel. However, it is the incredible growth of indoor digital screen networks that have helped it achieve the scale it has now.
Traditional billboard media owners were just that – media owners. Today, any physical establishment that has installed a digital screen can become a DOOH media owner. This could be an independent gym owner with one screen or a nationwide supermarket network with 10,000 screens across their locations.
The interesting thing about these non-traditional media owners is that advertising revenue was not the primary goal of their screen installations. They were installed to enhance communication with the establishment's visitors or even engage them with entertainment content.
There is now a growing trend of these players partnering technology providers to equip their screens with programmatic ad-serving technology to make the space available to potential video marketers.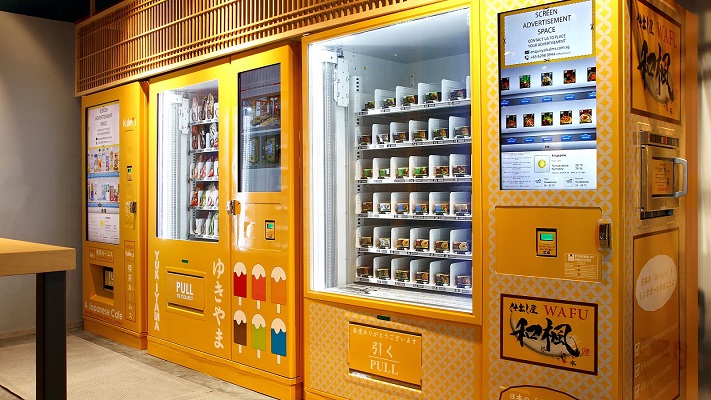 A recent example of this in Southeast Asia is a medical supplier in Indonesia who installed hand sanitizer stations in retail spaces that now double up as advertising screens. Another is a smart vending machine operator in Singapore whose screens can now serve contextual video advertisements when not being used to purchase a product.
Delivering Incremental Video Reach
Since DOOH screens are present outside the home, they don't directly compete for audience attention with personal screen time. They are also non-intrusive as they are not consumed at the beginning or in-between other video content.
Cross-media planning tools can now ingest DOOH audience data and available inventory information to identify opportunities to allocate an effective portion of video spends to deliver incremental reach. With the growth of new screen networks, the potential DOOH media reach now surpasses broadcast and cable TV in some cases.
These critical developments – positioning of DOOH as a video medium, availability of data, and automation technology, along with the scale achieved by non-traditional advertising screens – could not have come together at a better time. As global markets reopen and screen-fatigued consumers start going outdoors again, DOOH will be more visible and impactful than ever. Now marketers have the right tools to run effective 'video outside' campaigns as well.