Manila, Philippines – One of the biggest year-ender surprises for Filipino K-pop fans arrived in early December when the country's telco giant Globe revealed that its newest endorser is the girl group and global superstars BLACKPINK. Almost a month after, the telco finally released the first installment of its campaign: a spanking one-minute spot with the message 'Reinvent your world'.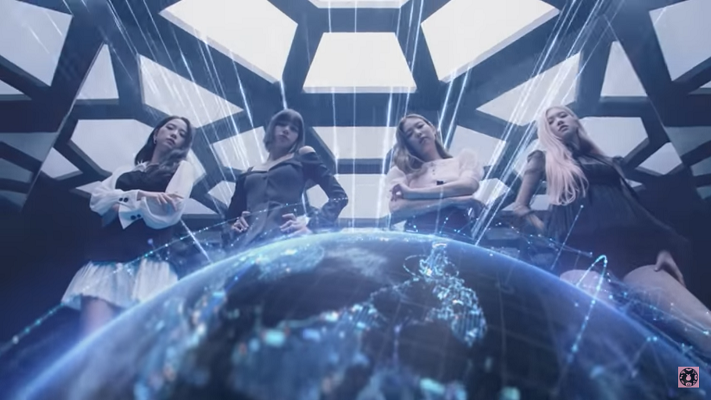 The campaign bled the girl group's DNA, where the ad injected elements straight out of BLACKPINK's production style in music videos. Its videos, which broke records, hovering around half a billion to a billion views on YouTube, have a number of them that showcase a nocturnal setting with strobing lights, and Globe didn't waste any chances to demonstrate the same with the new campaign.
The campaign wasn't service-specific, instead, spotlighted the general features of the telco's connection, such as its unlimited fiber internet and 5G and LTE-advanced mobile connection.
With the main message of 'reinvention', the campaign aims to inspire one to transform into a better version of oneself together with an "attitude of resilience."
"Globe and BLACKPINK's partnership sends a strong message of reinvention – transforming oneself through powerful self-expression aided by digital technology with an attitude for resilience [amid] modern-day challenges," said the telco in a press release.
Issa Guevarra-Cabreira, Globe's deputy chief commercial officer said, "We believe that Filipinos have the power to reinvent themselves in this new digital world. With Globe as their life partner, we will open up a world of greater possibilities we've never done before. BLACKPINK embodies the meaning of taking control and reinventing to achieve one's dreams. We want to inspire our customers to be in control so they can do more and be more, especially with all the new technologies we have today."
The ad was launched across Globe's social media and online platforms with a pre-show, announcing the extension of its 'The Ultimate Stan promo', the telco's promo for 'Blinks' or BLACKPINK fans to win tickets to the group's first live stream concert in January.