This month's top stories are all about game-changing old practices and breaking stereotypes in the industry. A new agency has just launched a new proprietary tech that aims to bring more science to the practice of media planning, while a popular short-video platform moves beyond its popularized brand of entertainment to launch a pilot educational series.
Meanwhile, the world of gaming makes another comeback. Two companies have recently partnered to offer brands an inventory of a new type of advertising in the gaming world. An AI and data company has also offered a new solution to a marketplace that is of surging demand today – e-commerce; while this month also saw the appointment and elevation of one veteran in the area of loyalty marketing in APAC.
Rankings were sourced from Google Analytics from the period of 16 March to 15 April. Take a look. 
Top 5: Global platforms Anzu and Eskimi partner to offer in-game advertising to brands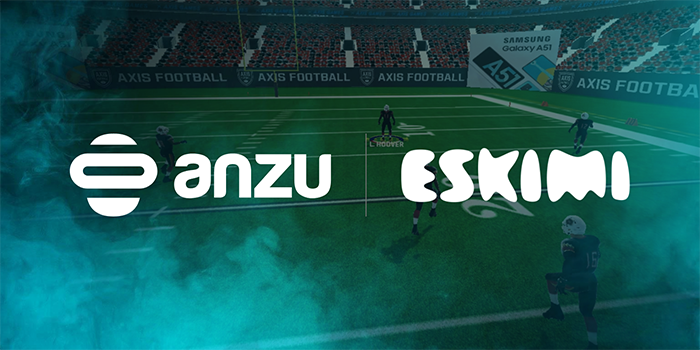 More brands will be able to better engage with gamers around the world and get their hands on a relatively new type of brand placement in games – in-game advertising – as two platforms have partnered to offer the said type of inventory to advertisers in Africa, Asia, and CIS, as well as Europe, and MENA.
Anzu.io is a global in-game advertising platform, while Eskimi is a full-stack programmatic and data platform. What Anzu offers are real-life advertisements that fit natively into games, and Yaniv Rozencweig, the director of business operations at Anzu, said that it is looking for a demand-side platform (DSP) like Eskimi that has a strong and agile tech team that is able to "make adjustments" in order to tap into its supply.
MARKETECH APAC spoke to both Rozencweig and Monika Poškutė, the head of marketing at Eskimi, where both said that the partnership ultimately aims to solve the long-standing problem of intrusive ads.
"Our mindset is very similar [and] basically the same, we believe that ads should not be intrusive, and they should not be a big distraction in your life. You're supposed to have your activities online for the game that you're playing on your mobile phone, and it is the game that you're enjoying, it's entertainment, [so] suddenly receiving like a pop-up [ad] is a distraction, it's intrusive," said Poškutė.
They also said that the tie-up will be offering foremost the education to clients and brands on how to work around this unique type of advertising and how to best harness it to better connect to gamers which had already reached about 3 billion around the world.
"You can find various user segments in this big gamer audience in a non-intrusive way, and we believe that by educating our clients about this new opportunity, we are able to offer new channels, [and] new engagement rates, and I could even say probably more loyal user segments," added Poškutė.
Top 4: JOLT Digital brings science to media planning through J-CAL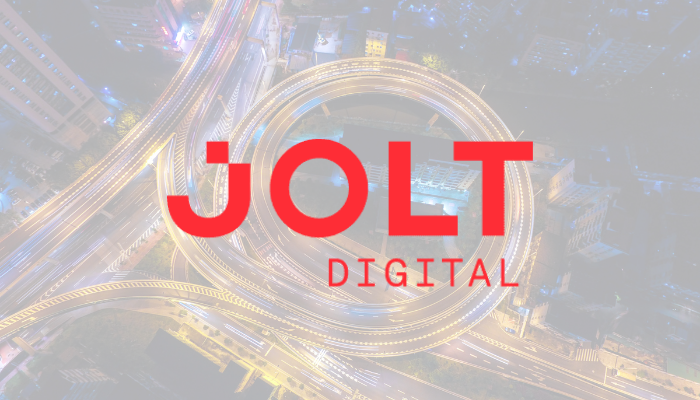 Singapore-based digital agency JOLT Digital has recently unveiled its new tech for media planning J-CAL, or which stands for J-Calculator, which aims to turn the practice of media planning on its head by bringing more science to advertisers' processes through econometric modeling.
MARKETECH APAC spoke to the agency's founder Sebastien Lepez, where he said that throughout his own experience in media planning, he found that most executives allocate media budget based on gut feel.
Lepez, a marketing veteran with over 13 years of experience in both the agency and client sides, shared that media planners usually use media metrics or the rate of likes, impressions, and views, and while, effective in its own way, still doesn't integrate sales in the process.
"We allocate the optimal media budget to the channels we have selected. Our tool is able to tell us exactly how many percent should be invested into each of the channels," he said.
In the development of J-CAL, five years' worth of data across Southeast Asia was used to build econometric curves or what the agency calls response curves for each of the channels that are present on digital.
"J-CAL has taken nine months to develop and I think we have created a technology that is very unique and very robust. A lot of data, efforts, and thinking has gone into it. We truly believe that it is going to game-change media planning," Lepez stated.
He further said, "Our industry is in need for a change and it's been requested by clients for many years. After years [of] working at agencies and clients, I had time to observe the gaps and now I am able with JOLT and with J-CAL to fill these gaps."
Top 3: TikTok Singapore launches first-ever educational series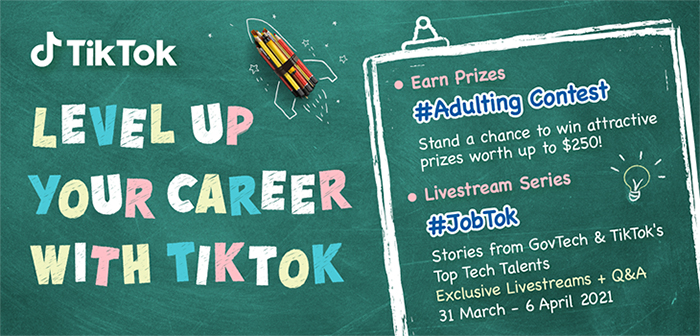 While TikTok is most popularly known as an entertainment platform, TikTok in Singapore aims to showcase that such is definitely the case and that the platform is far more reaching than just exciting dances and singing. With this, it launched last 31 March to 6 April its first educational series which has its pilot theme on careers on tech.
The first-ever #JobTok educational live stream series is a lineup of shows that aims to equip the youth aspiring for tech careers with knowledge of the jobs and skillsets of the future in the industry to help them to make more informed career decisions in life.
"We recognize the need to dispel the uncertainty among today's job seekers and equip them with the relevant skills to be future-ready, so with that idea in mind, we decided to launch the first-ever 'JobTok' educational live series to equip all the users in the platform with the knowledge and the skill set of the future to allow them to make more informed career decisions," said Doreen Tan, user & content operations manager at TikTok Singapore, in an interview with MARKETECH APAC. 
The platform has roped in women leaders in tech, tech executives from the government, and even its own engineers to shed light on some of the most burning questions of tech enthusiasts. Segments presented were 'Adulting Advice from Young GovTechies', 'The Faces Behind TikTok live', and 'Women Leadership in Tech'.
'Ultimately, what we are trying to do here is providing an insider look into the tech industry and to just spark greater interest among Singaporeans to enter this fast-growing industry," added Tan.
Top 2: Wyndham Hotels & Resorts names new senior director for marketing and loyalty in APAC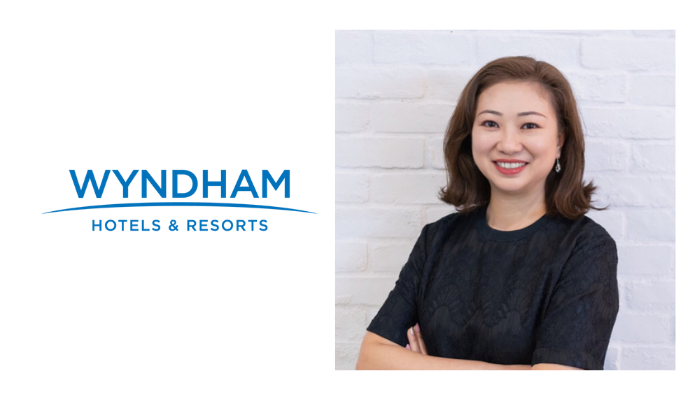 Just recently, hospitality giant Wyndham Hotels & Resorts has consolidated and rebranded its Southeast Asia Pacific Rim (SEAPR) unit to now represent the whole Asia Pacific, and with this, it has elevated its former director for marketing and loyalty in SEAPR Lynn Poh to now take the lead as the senior director for the hotel's rewards program, Wyndham Rewards, in APAC.
MARKETECH APAC conversed with Poh to know more about what her first order of business will be as she takes on the role.
"My first order of business is integrating the marketing and loyalty teams in Asia Pacific, and plus, developing a strategic marketing plan for both digital and loyalty that will support the needs of our hotels across the region," said Poh.
Wyndham Hotels & Resorts is one of the biggest hospitality chains in the world with brands across upscale, midscale, and value segments. The APAC leg currently comprises over 1,500 hotels, and within the running quarter of the year alone, the region has announced new additions to its portfolio with a new property in India state Gujarat, and inaugural entries in Nepal and Cambodia.
With tight travel restrictions in the region still in place, how does Lynn plan to keep the rewards program on its feet when such depends on recurring bookings? She said it's about leveraging digital channels and employing social media strategies that will keep the brand on consumers' radar.
"We have seen positive news of travel bubbles coming out of certain destinations, so while we're still very focused on integrated campaigns, we are also taking a sub-regional approach that's tailored to market needs," she shared.
"So I agree that bookings have not reached historic levels, but throughout the pandemic, Wyndham had been really present in social media and digital channels, and we've been driving this message of dreaming to travel again, reconnecting with family and friends, so really driving that top-of-mind awareness through our social media platforms," she added.
Top 1: ADA launches new end-to-end e-commerce solution in APAC
Nabbing the top spot for this month of April is ADA, a company that uses deep data and AI capabilities to provide brands in Asia actionable marketing insights and brand and communication strategies. ADA garnered the highest readership for the month for its new e-commerce solution, which is an end-to-end offering for brands.
Speaking with MARKETECH APAC, Anurag Gupta, chief operating officer and chief of agency at ADA, said that what the company found was that while e-commerce is a booming industry in Southeast Asia, companies' current solutions for online brands are very siloed. 
"There are companies who are driving traffic to the e-commerce platforms or marketplace, then there are companies helping brands optimize the customer journey, then there are companies helping them do fulfillment, but nobody's linking everything together," Gupta said.
Hence, its launch of the new solution. The service is aimed at clients seeking comprehensive solutions to drive traffic, manage customer experience, optimize conversions throughout the funnel, and create engaging content on digital marketplaces as well as owned e-commerce sites.
Gupta said that even amid the increase in adoption of e-commerce, it is still seen as vanity and supplemental channel, where about 90% of sales are still dependent on offline purchases. With the new solution, ADA also aims to help companies understand that with the right direction and strategies, it can be a major channel for a brand.
Gupta cites one of the pitfalls for brands on the customer journey, taking into example cosmetics brands, where most of the time, customers will come searching on the internet to look for different types, for example, of lipsticks. If brands don't take the difference of keywords in search seriously, a seemingly small detail would be a big problem on online presence, he said.
"[E-commerce] is a major part of the digital ecosystem. We see that companies are going to accelerate their e-commerce investments, it is going to be a much bigger channel in their portfolio, and hence, we want to prepare companies how to manage this," stated Gupta.
Watch our live interviews with the newsmakers themselves on the latest episode of MARKETECH APAC Reports, live on our YouTube channel.
This is in collaboration with Malaysia-based media company The Full Frontal.