Kuala Lumpur, Malaysia – Mobile platform developer Forest Interactive has announced a new partnership with French-based cybersecurity firm Evina in detecting and preventing fraudulent traffic, an online threat amplified by the global pandemic.
Said partnership was in response to the significant increase of fraudulent traffic across digital marketing campaigns implemented across Asia and Europe. Prior to the partnership, Forest Interactive had already implemented various digital restrictions such as the prohibition of clickjacking, iFrame, and auto-subscribe, yet non-human traffic was still accumulating.
"While proper restrictions have been rolled out as a guideline for affiliate marketing partners, the rising trend of digitization has intensified fraud attempts and suspicious traffic, which have an impact on the long-term sustainability of our digital campaigns," said Khedir Yaakub, regional head of marketing & business development at Forest Interactive.
He also added, "Our collaboration with Evina is proof of our continued commitment to ensure our services are fraud-free, thus improving our customer experience and end-to-end operations. By implementing this solution into our ecosystem, we would be able to recognize authentic sources and also reduce the fraud rate percentage from a tailored dashboard, allowing us to protect our services from being promoted illegally and to more accurately optimize our campaigns."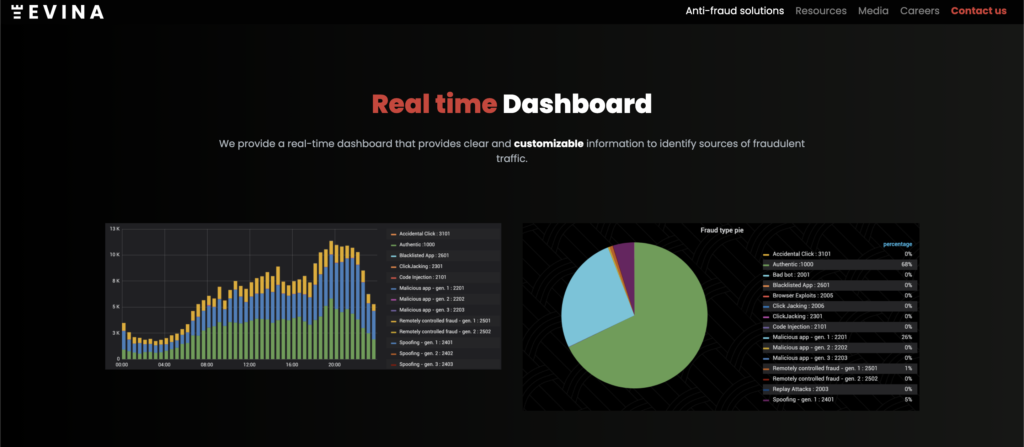 Meanwhile, David Lotfi, CEO of Evina, said: "Through our collaboration with Forest Interactive, a key industry player in the South Asia set on conquering fraud, we are one step closer to eradicating mobile fraud altogether, in the region and worldwide. By integrating our anti-fraud solution, Forest Interactive will witness first-hand the benefits of a drop in its fraud rate like cleaner traffic, reduced complaint rates, and better business. End-users will be protected from fraud and the mobile platform developer can go on doing what it knows best: providing innovative solutions for mobile operators, fraud-free."
The newest cybersecurity partnership will utilize Evina DCBprotect and will be implemented to mobile services with high fraud traffic cases, which includes Thailand, Myanmar, Pakistan, Kuwait, Malaysia, Austria, and the United States of America.