Social media is more powerful than it's ever been. It influences our purchases, our conversations, and even our values. With this power comes a lot of responsibility, especially when it comes to social issues.
Today's consumers expect brands to speak out about social movements and use their platforms for the greater good. In fact, Edelman's Trust report highlights that a brand's choice to speak up about societal events can influence the purchasing behaviour of consumers; therefore, brands really are expected to speak up about contentious topics. 
What is purpose-driven marketing?
At its core, purpose-driven marketing is all about connecting with audiences by speaking about topics that are meaningful to them. These topics may span a range of different social issues, including diversity, climate change, mental health, and animal welfare.
However, purpose-driven marketing doesn't end with speaking up, it also involves acting in the interest of the greater good. Today's brands have a wider responsibility to make a social impact by fuelling conversations about important issues and educating their audiences on contentious topics.
Why is purpose-driven marketing important?
This purpose-driven approach is important for the following reasons:
Today's consumers care more about social issues than ever before, especially the younger generations. These consumers have formed strong views on a range of issues, and aren't afraid to speak up.
In fact, Edelman's 2022 Trust Barometer found that 70% of Gen Z are involved in a social or political cause, and 73% of them purchase from brands that align with their beliefs and values. 
Influencers are passionate about social issues
As well as consumers, today's influencers also value a purpose-driven approach.
In a study conducted by influencer marketing platform Vamp, it was found that almost 70% of creators on the platform use their social media platforms to speak about important social and environmental issues. 
Creators care about making a positive impact, and they're using their following and influence to do so.
Purpose-driven marketing drives real changes
The more we talk about a topic on the public stage, the more we work towards making tangible changes.
Brands and influencers have a lot of power over their audiences. So, by working together to educate, advocate and inform, they're able to bring about real social changes.
Authenticity and purpose-driven marketing
For brands, it's clear that a purpose-driven approach is important when it comes to both gaining a good reputation and garnering the trust of their audience.
However, this isn't as easy as it sounds.
Brands must genuinely want to make a change. They need to be authentic in their approach, as ingenuine or tokenistic marking can cause them to receive more backlash than if they didn't speak up at all. So, it's important for brands to advocate in meaningful and genuine ways, rather than using social issues as an avenue to gain more followers and recognition.
Today's consumers want brands to speak up and use their platform in positive and constructive ways, so purpose-driven marketing should be on the agenda for businesses big and small.
The 4 key elements to a purpose-driven approach
For purpose-driven marketing to be successful, there are 4 key elements that must be considered:
Defining clear brand values
Having clear brand values is important, as purpose-driven marketing is all about values.
Setting clear values will help you choose which social issues to speak about on your platform in an authentic way. For example, if diversity is built into the core values of your brand, then speaking up on diversity will be genuine and well-received by your audience.
Aligning your values with the topics you choose to cover will ensure that your messaging is clear and authentic.
Engaging with affected voices
Social issues are varied and complex. As such, you're not always going to understand an issue or experience, and that's okay.
However, if you are going to speak up on these issues, it's important to ensure that any messaging on these topics goes through the voice of someone who can relate to them. Whether it's someone from within your organisation or someone you collaborate with, make sure to use credible voices when covering an issue you don't fully understand. This will reduce the likelihood of spreading misinformation, and it'll show that you genuinely want to make an impact. 
Taking action
It's one thing to say something, but it's another thing to do it.
Make sure that you're genuinely contributing to the causes you speak about on social media. Whether it's making a donation, educating or volunteering, make sure you're actually acting on your values, as failure to do so will make your marketing efforts ingenuine.
Upholding a long-term commitment to your values
It's not enough to run one social justice campaign or to post a few advocacy stories on Instagram. It's important to maintain a long-term commitment to your values and actually incorporate them into your business. 
This is why it's crucial to clearly define your values and speak up on issues that are important to you because if you genuinely care, it shouldn't be hard to commit long-term.
Key pieces of advice
Be genuine
As you already know, authenticity is a big player in purpose-driven marketing. In fact, brands use purpose-driven marketing as a tactic to maintain their authenticity, so it's important to really focus on acting in ways that align with your values.
If you're not speaking up on social issues for the right reasons, your audience will know. This can be detrimental to your entire brand, so make sure your brand actually resonates with the issues you speak about.
Partner with the right creators
Collaborate with influencers that share similar values to your brand. This will help you maintain authenticity whilst bringing more awareness to the causes you care about.
Here are a few helpful tips when partnering with creators for purpose-driven marketing:
Make sure you're on the same page as the creators you're collaborating with, as failure to do this will seem inauthentic.
Influencers are at the forefront of conversations and they know how to spread information effectively. It's important to give them creative freedom and allow them to use their expertise. As such, it's helpful to involve them as much as you can when devising your marketing strategies.
Create long-term partnerships with your creators. It shows your followers that your advocacy isn't a one-off stunt and that you're truly committed to making changes.
Recognise when you have the right to speak out about an issue
Even though it may be tempting to speak up on every issue you care about, sometimes this causes more harm than good, especially when you're not fully informed.
You won't always have the right to speak up about something, so find someone who does have this right, and work with them. Speaking up at the wrong time can appear tone-deaf, and it can seem like you're using social issues to gain recognition for your brand.
Consider whether your voice is the right voice, and make sure you're contributing in ways that won't overshadow the issues at hand.
Define clear values
In today's marketing landscape, being socially responsible is more important than ever before.
Feigning social responsibility will set you up to fail, as transparency is easy to read in a society that values authenticity and social action. As such, businesses should strive to define clear values and partner with causes and influencers that align with these values.
Social media has changed for the better, with purpose-driven efforts taking centre stage.
It's up to today's influencers and brands to work together to help make a real impact, whilst staying true to the brand's values.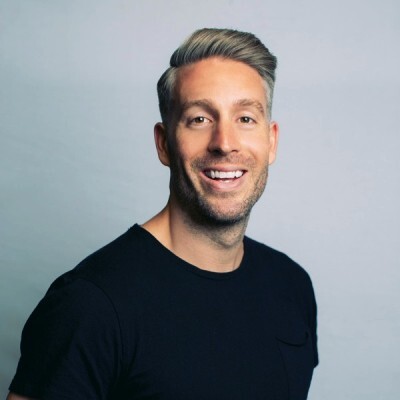 This article is written by Aaron Brooks, co-founder of Vamp.
The insight is published as part of MARKETECH APAC's thought leadership series under What's NEXT 2023. What's NEXT 2023 is a multi-platform industry initiative which features marketing and industry leaders in APAC sharing their marketing insights and predictions for the upcoming year.
If you are a marketing leader and have insights that you'd like to share on upcoming trends and practices in marketing, please reach out to [email protected] for an opportunity to be part of the series.