Melbourne, Australia – The Great Southern Bank (GSB)–in support of homeownership in Australia–has launched an outdoor campaign during the Australian Football League play-offs: a tiny home at the Melbourne Cricket Ground.
The innovative fan space on the MCG's Ponsford Stage is just one of the ways Great Southern Bank is dialling up its support for homeownership via the AFL, with a AU$50,000 cash giveaway also launching this weekend.
As part of the tiny house promotion, five lucky attendees at the Blues versus Hawks match this Sunday will be invited to select a key to try to open the tiny house front door, with the person whose key opens the door winning AU$5,000 at quarter time.
Megan Keleher, chief customer officer at Great Southern Bank, said, "Our tiny house is a brilliant place to watch the game, and something those lucky enough to experience will remember for the rest of their lives. Our aim is to help all Australians to own their own home and we know that many Australians, particularly younger Australians, are looking for alternative forms of housing. There is no one-size-fits-all approach when it comes to the housing that suits different buyers' budget, life stage, location or even space requirements."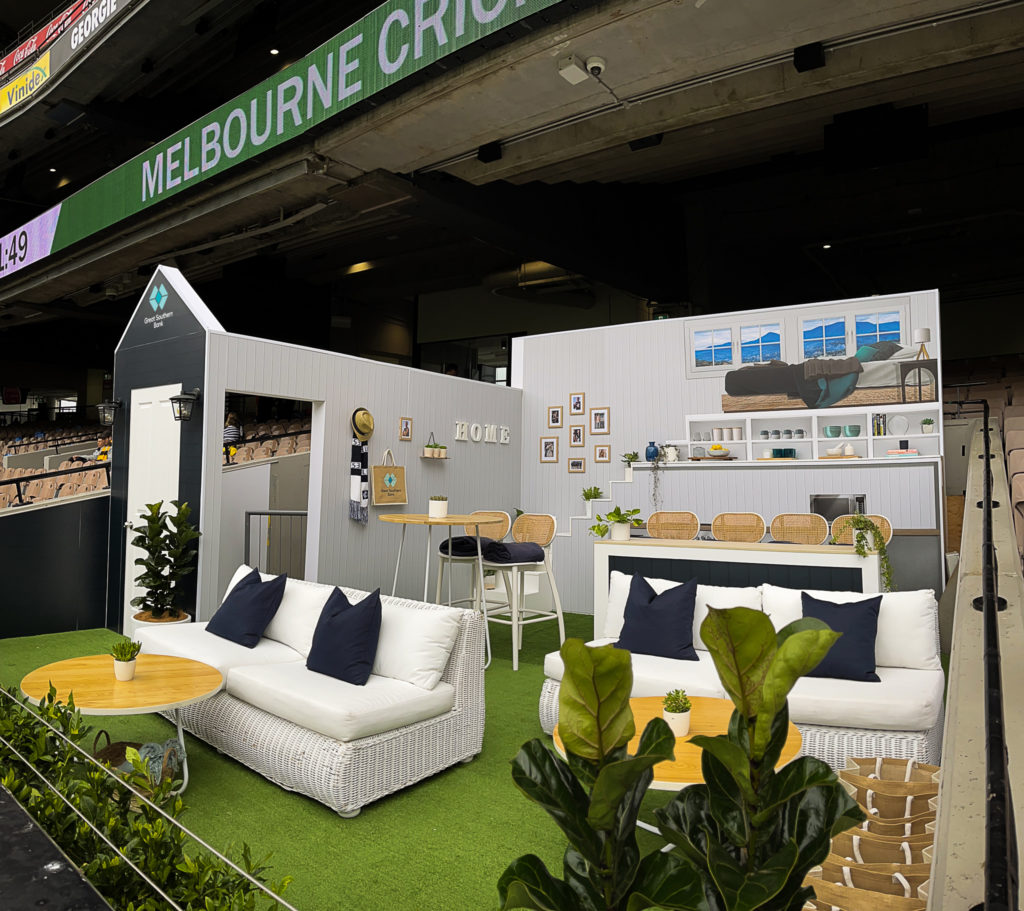 She added, "By putting a spotlight on one of the newest options – tiny houses – we hope to raise awareness of the need to look at our changing housing preferences as a nation and ensure that flows through to the ways in which people are able to finance those homes."
As part of the campaign, Great Southern Bank is also launching a $50,000 competition to help a footy fan realise their dream of homeownership. To be in with a chance to win, entrants need only choose a 'virtual' seat at Marvel Stadium, and will take home the cash if their seat is chosen in the prize draw.
Keleher added, "House prices can be daunting but there's a lot of help out there, including some valuable Government backed programs, that can help cut down substantially on the costs. We've even seen new buyers upgrade their ambitions, and buy bigger, more suitable homes thanks to these schemes. Saving for a deposit is one of the biggest challenges facing first time homebuyers, which is why we've also placed a significant focus on launching tools and savings accounts that help people to reach their goal sooner."
The competition runs from 3 April to 15 May. Entry to the competition is free and open to all adult Australian residents through their competition page at greatsouthernbank.com.au/pickyourseat.