As the usage of third-party data gradually moves out of the picture, this affects the way marketers approach industry disciplines, and this is across the board – from changing the way brands implement audience targeting and retargeting, the demands in order to keep every marketing funnel in optimum shape has greatly transformed.
David Harling, the former CMO and now the managing director of MoneySmart, enlightens us on one particular area – growth marketing. In an interview with Harling, he identifies the weak spots as well as strength areas of a brand's growth marketing strategies now that the digital environment is about to fully transition to a cookieless and first-party data world.
Customer acquisition vs. customer retention
According to Harling, now that the industry is preparing to adopt first-party data strategies, the cost of customer acquisition will now increase, hence where brands are overly-dependent on gaining new customers, they must now shift the focus to customer retention.
"I think one of the main challenges that most brands are experiencing at the moment, and [something] we'll find more challenging moving into a cookieless world this year is being too overly dependent on customer acquisition, and [not having] put enough focus into customer ownership, retention, and engagement," said Harling.
This is true and in a particular study of SEA marketers by AppsFlyer, specifically in the area of fintech, it was found that marketers in the region spent over US$244m in gaining new users.
There is no complex reason as to why lessen the focus on customer acquisition other than continued dependence will make the "ability to grow to cost more."
"And so clearly with third-party data going away, the targeting abilities and the ability to scale and grow customer acquisition will be more expensive. And so the overall unit economics mix of that in order to try and grow would be more challenging," said Harling.
Balancing performance-based marketing and brand investment
One of the challenges as well, Harling cites, in growth marketing presently is striking the balance between focusing on performance-based marketing and brand investment, where as of the present, there's more focus on the former.
In relation to putting more attention to brands' customer retention efforts, Harling says that it's important, therefore, to reevaluate ad budget investment to performance-based marketing and brand investment as brands would need to double down on the latter in order to successfully keep and retain customers.
From an internal view, a qualitative study reflects Harling's insight. According to a report by NEON leaders, marketers are actually revealing their fears of losing a generation of strategic marketing leaders, all because of the heavy precedence on output-heavy and metric-based marketing.
"I think another big challenge is how do brands begin to be comfortable again with investing into their brand profile. Clearly, that's harder to account for or to measure, but in terms of future growth, it's so important to get the balance between performance-based marketing and brand investments," shared Harling.
He adds that brands must take action despite brand and customer experience taking much more time and being a lifetime value discipline.
"Being visible and driving awareness around products and brands is as important, but more challenging and difficult to measure. And again, it becomes more important as you move into a customer retention model," said Harling.
Much like in a sense of doing the big things well so that the small things can take care of themselves–having a good customer onboarding strategy in place, Harling believes, is key, in order to fully make the focus on customer retention work. And effective customer onboarding can be achieved when marketing and user experience work in concert.
According to a recent 2021 study by Qualtrics, poor customer experiences cost businesses in Singapore US$11b annually, where it was found that 51% of customers in the market have cut spending after a single bad experience with a company.
"And so whatever user journeys or platform experience, or product experience you're providing, you know, marketing and user experience need to work tighter. Once you have a good discipline to get customer onboarding, you're making the efficiency of your customer acquisition costs stronger because you won't need to recruit customers somewhere else," said Harling.
Driving CRM and loyalty initiatives
Within growth marketing, Harling also shares his insights on the top strategies in successfully building CRM and loyalty initiatives. And he swears by the power of the basics – understanding your customer better.
"Investing into good customer profiling and looking at the exchange of value that you provide to your customers in order to make them comfortable to provide you with certain things," said Harling.
Certainly all the pivot in marketing disciplines will take place in accordance with the shift to a cookieless digital environment, and Harling believes that investment in tech such as customer data platforms (CDP) will be one of the best approaches as it puts more emphasis on first-party data as a strategy.
"CDP underpins that first-party strategy and drives good sort of contextual engagement, which again, allows brands to become more dependent or I guess grow their customer base and clearly grow their business based on retaining customers," said Harling.
"The customer experience and customer relationship discipline – I think if you get that right, you have a good ability to profile your customers and get to know them, and I think your engagements in your CRM become more contextualized and more meaningful to get an outcome," he added.
In addition, Harling also advises that moving forward, there will be much stronger need for the integration of marketing and product teams. While a lot of companies have jumped into the said unification, many are still not doing it right such as having disconnected KPIs and lack of common goals.
"There's a lot of brands that say, hey, my product team is so integrated with my marketing team. And actually, if you look at it, it's nonsense, right? And so this [needs] proper integration [and] accountability, and having common goals. I mean, you'd find a lot of these teams don't have a joined-up or shared KPIs [and] they're very separate in the way that they're accountable," Harling says.
Harling concludes that among targeted marketing strategies that brands can focus on at this period, it is starting to define their first-party data strategy that would prove to lay a strong foundation.
"And so I think any advice I could give any marketer moving into [2022] is really [to] get their heads around first-party data as a strategic driver, and really understand the relationship between good media activation of that data and also good customer onboarding," Harling said.
He continues, "And then [figuring out] how do you use that data [to] profile your customers, and really begin to prioritize retention-based marketing, to grow your business. And I can assure any brand that takes that strategic direction, although it's not easy, and requires a bit of time, you'll find that you'll grow your business based on good customer engagement."
"Good loyalty in terms of customers coming back and driving repeat behaviors and repeat purchases – it will be less dependent on the cost of acquisition model, which I think a lot of brands are still strategically dependent on," adds Harling.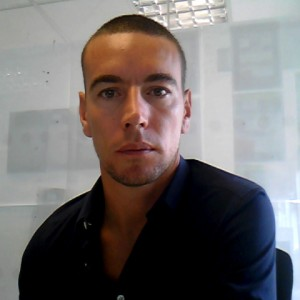 This article is written based on an interview with David Harling, managing director of financial comparison platform MoneySmart.
The article is published as part of MARKETECH APAC's thought leadership series What's NEXT. This features marketing leaders sharing their marketing insights and predictions for the upcoming year. The series aims to equip marketers with actionable insights to future-ready their marketing strategies.
If you are a marketing leader and have insights that you'd like to share with regards to the upcoming trends and practices in marketing, please reach out to [email protected] for an opportunity to have your thought-leadership published on the platform.