Kuala Lumpur, Malaysia – Luxury automotive brand Maserati in Malaysia has tapped performance marketing agency Aforemention for a six-month remit. The agency has been tasked to localize its global 'Brutal Beauty' marketing campaign along with a slew of tactical executions.
'Brutal Beauty' is the global awareness campaign for the new Levante SUV in 2021 set by Maserati's HQ in Modena, Italy. The campaign localized by the agency will be called 'Momentum', and speaking to MARKETECH APAC, a spokesperson from FOREFRONT, Aforemention's parent company, shared that for the localization, additional assets will be introduced, featuring city skylines and local destinations to evoke a sense of 'wanderlust' and to occupy domestic travel moments.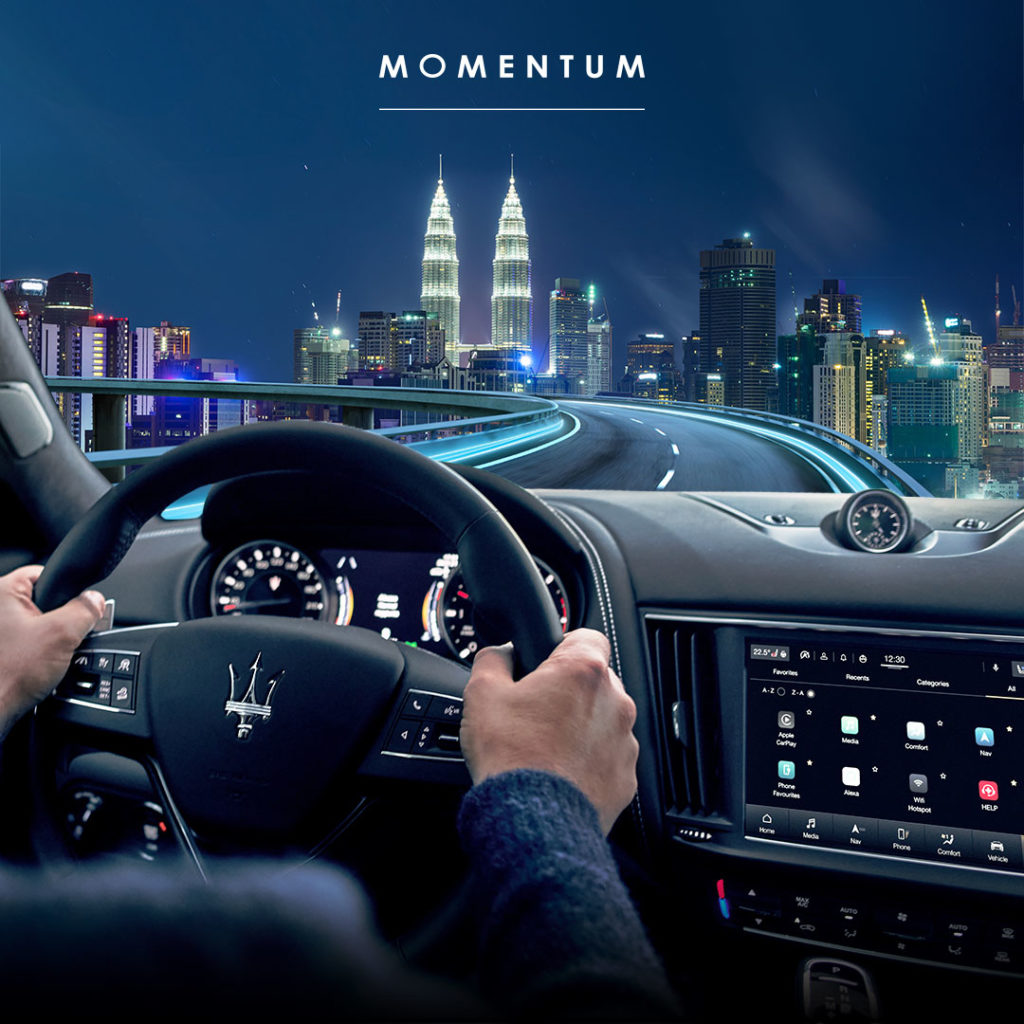 In addition, Aforemention will be overseeing Maserati Malaysia's social media accounts, including performance marketing duties such as social media ads and content strategy.
Darien Mah, founder of FOREFRONT Group, said that there is a growing need for automotive brands to establish a digital presence as more consumers are shifting towards a virtual car-buying experience, with most of the decision-making moments happening online.
"We are honored and excited to ride with Maserati Malaysia along with this digital momentum," said Mah.
The agency shared that the campaign 'Momentum' has been made as a social-first platform that caters to automotive marketing trends that have been accelerated in the new normal. The concept of the campaign aims to incite optimism via the digital ads space, with creative assets that visualize the 'resilience' and 'fighting' spirit of Malaysians as the nation accelerates towards 'brighter' days. 
Jihan Malik, head of marketing and communications at Naza Italia, the importer of Maserati in Malaysia, commented that it is important to recognize and respond to rapid digital shifts in order to stay relevant. 
"With state borders reopening, being present is an opportunity to spread positivity amidst changing times. As such, working with an agency that shares our passion and understands our brand is key to effectively connecting with our audience," Malik said.
Sylvester Hiew, partner at Aforemention, remarked, "A partnership with one of the world's top luxury automotive brands is an opportunity for us to reaffirm our commitment to deliver effectiveness-driven marketing solutions."
At the start of the year, FOREFRONT was also the one who unveiled the first virtual launch of automotive brand Hyundai in Malaysia, to showcase its car models 'Kona' and 'Sonata'.