Manila, Philippines – In the Philippines, no one has yet braved to give top e-commerce platforms Shopee and Lazada a run for their money, but that just might soon change.
Raffy Tulfo, one of the country's most popular broadcast journalists and public affairs personalities, has launched his own e-commerce platform.
Officially unveiled in December through a digital press launch, Tulfo's platform 'Idol Shopping Network', shortened as ISN, aims to create a marketplace where the safety of both buyers and sellers are of utmost priority.
According to a report by Manila Bulletin, ISN is actually owned by Tulfo's kids, where Tulfo and his wife are just acting as 'support system' to the business.
Despite only standing in as a 'supporter', it seems the new e-commerce platform is set to embody Tulfo's branding of 'safe' and 'lawful' transactions.
Tulfo is mostly known as a hard-hitting, no-holds-barred commentator and champion of the poor who has several public service programs under his belt – long-running radio program WANTED SA RADYO (Wanted in radio) and noontime newscast IDOL IN ACTION – both of which have Tulfo acting as a mediator for any grievances and complaints of injustice from the public.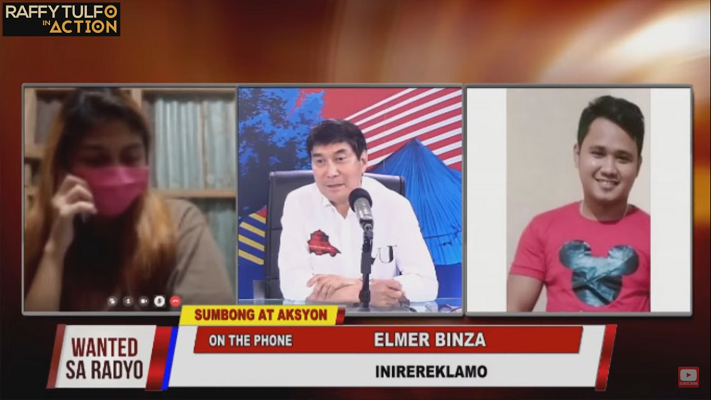 According to Manila Bulletin, the broadcaster shared that while he himself hasn't experienced any inconveniences or fraud with shopping platforms, he has received many e-commerce-related complaints on his radio show and television program.
"For example, customers would order peanuts but they would receive popcorn. Problems like that," said Tulfo.
In November, the Philippines' Department of Trade and Industry (DTI) revealed that a total of 14,869 complaints have been made against online shops in 2020, where ninety percent involve the more familiar platforms Shopee and Lazada.
With ISN putting a premium on safe transactions, Tulfo said the platform would run a one-of-a-kind system that would ensure products are safe from the seller down to the rider and buyer.
A report by Philstar shared the said process. In an exclusive interview, Tulfo revealed that ISN will be both lenient and strict to sellers – the e-commerce platform welcomes sellers with zero capital, where sellers only need to put out their goods, provided the merchandise passes quality control standards by ISN.
Tulfo said merchants will be well-screened, where the selection process will be "long and strict," where rather just simple photos, products must be seen live by ISN.  
To further ensure the process is a hundred percent safe, a little effort will also be required by customers. Tulfo shared that customers must sign a contract agreeing to be videoed and photographed while opening the package from the courier. They will also be asked to sign a document stating the product is the right one and is sent in good condition, and if otherwise, the customer need not pay for the order.
Tulfo shared that his long-term plan for ISN is to subsidize a school out of its profits, where earnings will go to such basic expenses as employee pay, maintenance, and others.
Upholding the character of fairness he is most known for, Tulfo promises that he will welcome buyer complaints on his own ISN's products.