United Kingdom – The Advertising Standards Authority (ASA) in the UK has banned two paid-for Facebook posts by developer Playrix for two of its video game apps, Homescapes and Gardenscapes, due to several complaints of the ads' inaccurate representation.
The free-to-play games are both tile-matching types with an accompanying storyline for a simulation feature.
Both the Homescapes and Gardenscapes ads featured a problem-solving type of game, which are the mini-games included in the overall app. The Homescapes ad included a video which showed three cartoon characters of a man, a woman, and a burglar, where pins were being pulled out in an attempt to unite the man and woman without meeting the burglar. Throughout the video, an on-screen text at the top stated "Help her escape!"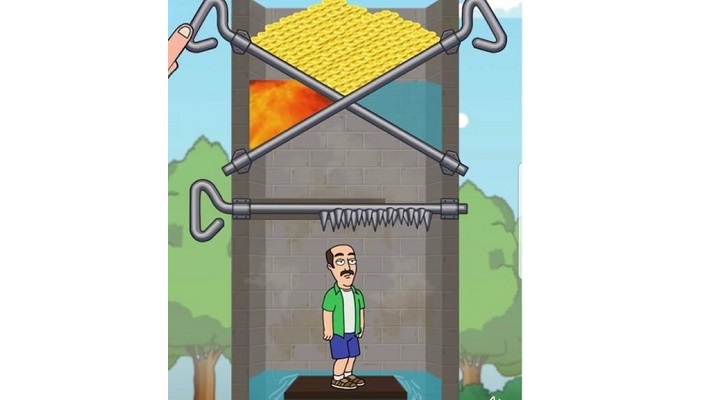 Meanwhile, the ad for Gardenscapes similarly included a video which showed two cartoon scenarios. The first, a man floating at the base of a tower filling with water, where above him, two pins held money and lava in place; while in the second, the man was shown separated by pins from a dog, lava, and money. Both ads displayed the text "Not all images represent actual gameplay" at the start of the video.
Complainants of the ads were seven in total. In response, Playrix upheld that the content seen in the ads was included in their games and that it represented part of the gameplay itself. The developer believed that the ad appealed to the logic and problem-solving skills required to win during the games.
Furthermore, Playrix said that the mini-games shown in the ads were first available to play at the beginning of April 2020, but only on more distant levels. They said that they had since changed the games so that the gameplay shown in the ads was available towards the beginning of the games. The developer also argued that the time limits within Facebook ads kept them to feature the variety of mechanics and elements in the game.
ASA sticks to its ruling, concluding the ads breached the Committees of Advertising Practice's (CAP) code rules on misleading advertising,  qualification, and exaggeration; putting forth the order that the ads must not appear again in the form complained of.
ASA said in its statement that through the ads, consumers gain a general perception that the content featured was representative of the Homescapes and Gardenscapes games overall, and that they might also consider the games to consist of a similar problem solving style shown in the ads.
It also countered Playrix's arguments on Facebook ads' limiting time and said that the time placed were of sufficient length to feature content the could have been reflective of the overall games.