Mumbai, India – Fogg, the cosmetics brand owned by beauty company Vini Cosmetics in India, has recently launched a new campaign film, which conveys the message of "it's time to say goodbye to the uninvited guest.'
Fogg deems to be one of the most popular manufacturers of deodorants and fragrances for men and women in the country. The brand does not own any stores around India but has a widespread network for distributing its products easily found in the Indian market.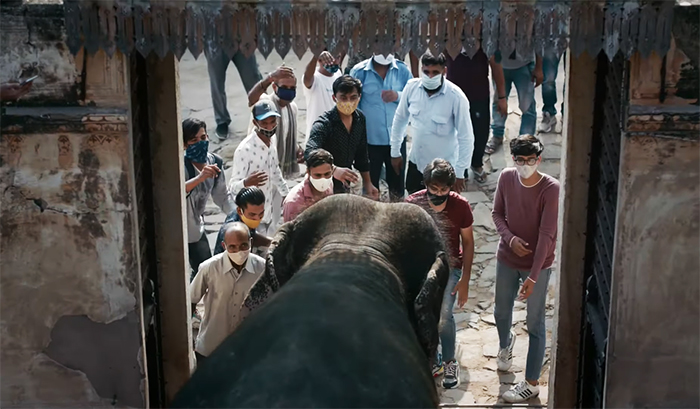 The campaign, which is done in collaboration with creative agency The Womb, aims to encourage the locals during the pandemic to stay patient and wait for the good times to be back. Titled, 'Fogg Elephant', the new ad features a group of locals trying to send away an uninvited elephant from their neighborhood. The brand used the elephant as the representation of the pandemic to impart the message of saying goodbye to an unexpected situation.
Darshanbhai Patel, the managing director and CEO of Vini Cosmetics, said that as market leaders and corporate citizens of the country, they felt like it is their duty to stand with the people of India in the fight against COVID-19.
"As India opens up and starts feeling normal, caution is equally important. The first time we heard this idea, we knew the message resonated with our thinking," said Patel.
Navin Talreja, The Womb's founding partner, shared how sometimes the simplest of briefs turn out to be the trickiest ones. Talreja said the current brief for the project was to deliver the message of 'hope' and 'optimism' to the people of India. 
Prasoon Pandey, the director of the film, believes that in these current difficult times, the new campaign becomes a clever and uplifting film from Fogg.
"It is a message to society at large to not get bogged down by these tough circumstances, just stay careful, positive and hang in there, better times are around the corner. It was super fun working on this project," said Pandey.
The campaign was officially launched on 'World Elephant Day', 12 August.