Jakarta, Indonesia – Adidas has announced the launch of two new concept stores in Indonesia, particularly in the Pondok Indah Mall in the capital Jakarta.
The new concept stores aim to provide a solid 'on-and-off the field' retail experience for all sports enthusiasts – from elite professional athletes to fashion-conscious streetwear fans with artistic mindsets.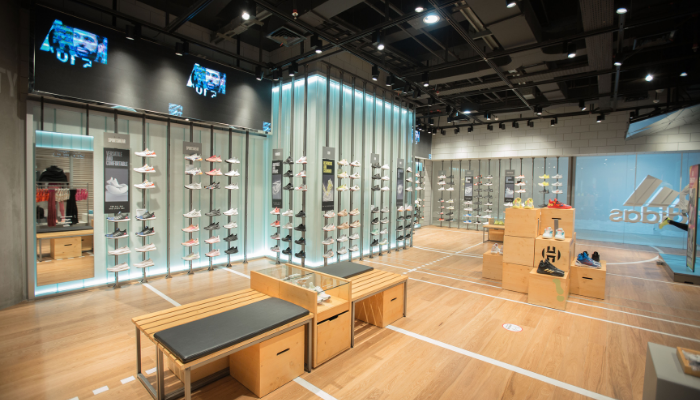 The first part of the concept store is 'The Stadium Evolution', which transforms a 350 sqm space into a refined sports stadium. First off, the gate entrance takes customers straight into a stadium-like store, which then leads them to a supercourt format that is adapted to reflect the massive change from an analog world to a world of digitalization.
In addition, the aesthetics are aptly complimented by digital displays along the footwear section, with athlete's locker style fitting rooms for a brand-new experience in sport, and will house the complete lineup of adidas products, including running, sportswear, training, football, and basketball.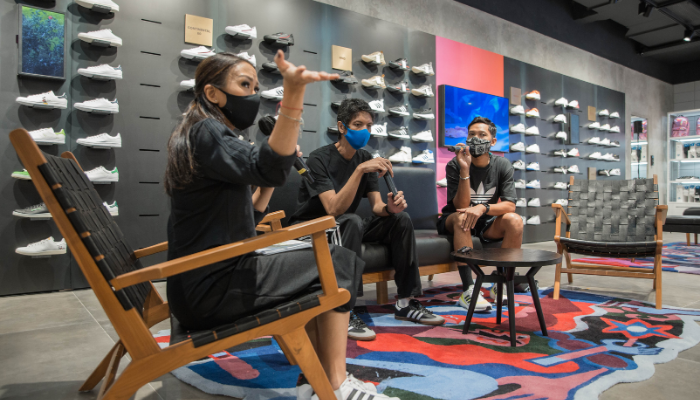 Meanwhile, within the same concept store is the second part of the new branch called 'The Collection', which will serve as a go-to destination for sneakerheads, street style enthusiasts, fashion-forward millennials, and Gen-Z's. The area built on a 340 sqm space showcases adidas' latest collections on the adidas archive-inspired Archive Rack and a wide range of classic favorites, including premium sportswear, lifestyle segment and sports-inspired streetwear lines.
'The Collection' is decorated with a designer rug by Indonesian artists Tutu and Abenk Alter, and will act as a hub for adidas Originals line products.
"At adidas, we believe retail expectations have shifted from products to experiences. With our Stadium Evolution and The Collection stores, we are creating experiences that help customers amplify their personalities and fortify their true selves by empowering expression through fashion," said Benjamin Handradjasa, president director and country manager of adidas Indonesia.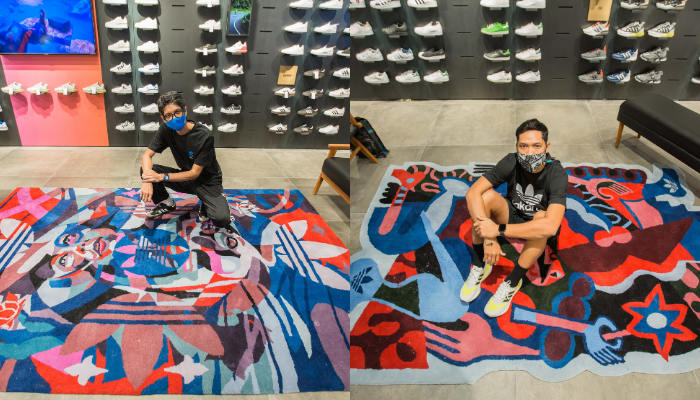 Meanwhile, Manoj Bharwani, co-founder and group managing director of Kanmo Group, commented that their partnership with adidas follows the retail group's recovery from the pandemic, and they believe that their partnership will convince mall-goers to revisit malls.
"By opening these two stores at once and continued expansion in future, we believe strongly that the Indonesian consumers will rebound. We are excited and confident in the growth opportunities with adidas, as they have proved the strong presence in the sport, fashion, and streetwear categories." Bharwani stated.
Jeffri S. Tanudjaja, vice president director of PT Metropolitan Kentjana said, "Creating a safe and welcoming space for self-expression is what we aim for here at PIM 3, that we believe will attract all consumers to come and feel the experiences. With open arms, we welcome adidas to join us in our plans to create Jakarta's newest forward-thinking mall for creative minds."