Marilyn Monroe once said that "within crisis are the seeds of opportunity." These words of wisdom are particularly relevant today as the COVID-19 pandemic continues to disrupt and change business across industries. The pandemic has changed consumer behaviour, and advertising has needed to stay nimble and adjust to these behavioural changes, but these changes also present smart advertisers with great opportunities.
A surge in digital transformation is shifting more ad dollars to the digital realm, and as marketers look to get extra bang for their increasingly valued buck, they are turning to channels like programmatic. Results from the recent OpenX & ExchangeWire report on 'The State of Programmatic in JAPAC – 2021' show that 30% of surveyed media professionals reported a higher programmatic spend (or higher programmatic revenue for publishers) when compared to pre-pandemic figures.
In fact, nearly 60% of the firms surveyed for the OpenX report are either generating at least 40% of their revenue from programmatic or spending 40% of their media investment on it, highlighting that programmatic has reached a new maturity level in JAPAC, where overall programmatic knowledge, understanding, and appreciation have significantly advanced across all markets.
While this all paints a positive picture for programmatic, the market still has a lot of room to grow, and there are still lingering challenges such as fraud and replacing the third-party cookie that must be addressed to help convince more agencies and brands to shift more dollars into the space.
Avoiding fraud and embracing SPO in programmatic
It's only natural that programmatic's rapid growth has spurred fraud and quality control concerns among brands. According to Integral Ad Science, Singapore and Japan reported the world's highest fraud rates on desktop display and mobile web environments respectively in H1 2021. In our report, almost 90% of publishers express at least some concern about fraud.
This is an issue that will require a multi-faceted solution, but one approach that the buy-side can take is supply path optimisation (SPO), which is a process that lets advertisers reduce their supply-side ad tech partners and create a preferred list of trusted companies that meet their various needs and can deliver the best results.
Undertaking the SPO process is an ideal way for a marketer to figure out which partners are driving the most value, and at the same time, it will decrease the chances of marketers working with lower quality partners that may have fraudulent practices. A staggering 84% of brands say they have run an SPO review in the past 18 months, or plan to do so within the next six months.
Beyond utilising SPO, brands can also fight fraud by working with partners that are compliant with industry-wide standards created by industry watchdogs like the Internet Advertising Bureau (IAB) and Trustworthy Accountability Group (TAG).
First-party data and third-party cookie concerns
When looking at macro trends in the industry, the eventual removal of third-party cookies is another concern, particularly in India, Indonesia, and Australia. More than 65% of brands say they are uneasy about eventual cookie depreciation and the effect of Identifier for Advertisers (IDFA), with publishers reporting even more trepidation than buyers.
Going into 2022, the solution that the industry seems most excited about is first-party data. 80% of the surveyed JAPAC agency and brand professionals confirmed having access to first-party data, and more than 30% of publishers are spending more to obtain first-party data. Having access to first-party data is only part of the battle though, and marketers and publishers need help activating it. 
This is an area where ad-tech can step in, and marketers are increasingly relying on supply-side platforms (SSP), ad exchanges, and DSPs to help them make the most of their first-party data, and use it to run effective audience targeting.
A smarter way to advertise
Programmatic advertising is not just a way of the future, but it is the reality of our present as digital ad spend continues to expand. APAC digital spend is forecasted to expand 12.8% this year, reaching USD124.5 billion, 54% of total spending.
Marketers today have a tough challenge – how to navigate the ever-changing digital media landscape, in the middle of a pandemic, while also planning for the future. Programmatic advertising is proving to be the channel that lets them do both, as they can drive successful campaigns today, while also experimenting with new formats, new ways to use data and other advances in programmatic that seem to be happening almost daily.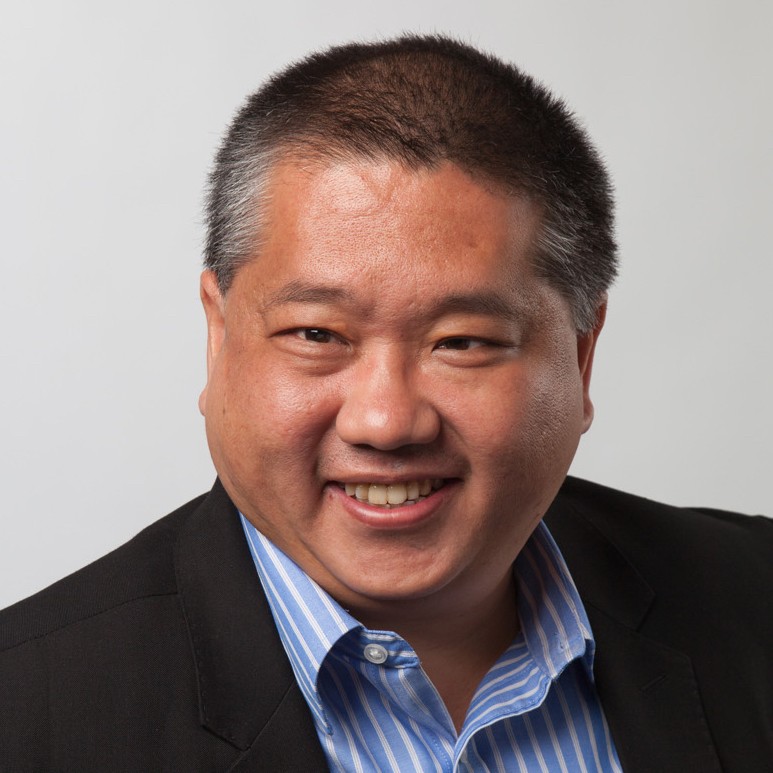 This article is written by Andrew Tu, managing director of OpenX for APAC.