Seoul, South Korea – Luxury travel brand TUMI has recently opened a pop-up experience in South Korea at the Lotte World Atrium in the capital city of Seoul. Said experience is open from July 3 to 15, and features an exhibition of current installations and artwork that creates an environment that highlights the qualities of each new item.
Professional football player, Son Heung-min and TUMI have also worked together, and personally autographed a range of memorabilia and goods for the pop-up event.
The pop-up has a sculptured front that was designed to mimic the lines of the TUMI 19 Degree Aluminum and also features a selection of TUMI's avant-garde Hypercraft design concepts.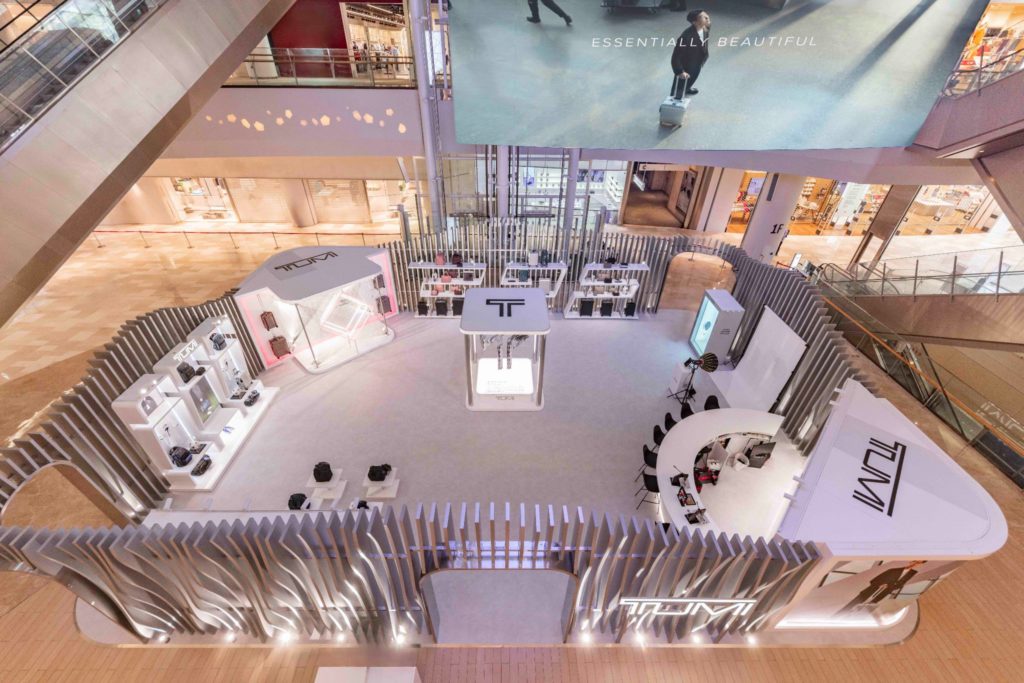 At the centre of the pop-up, an artwork titled 'TUMI Hypercraft Sculpture' by American artist and perceptual art pioneer Michael Murphy pays homage to TUMI's revered 19 Degree design. This sculpture, composed of suspended elements arranged in a complex pattern, takes centre stage and plays with the viewer's perception. As one moves around it, the sculpture creates an illusion, seemingly transforming a 19 Degree Aluminum piece into the distinctive letter 'T' of the TUMI logo.
Victor Sanz, creative director at TUMI, said, "We're thrilled to be presenting a manifestation of our brand and the Fall 2023 collection through the Fall 2023 Essentially Beautiful Pop-Up. TUMI's relentless pursuit of excellence and passion for what we do is displayed beautifully through the installations. Collaborating with Michael Murphy and Son Heung-min underlines our obsession with finding beauty in the details and constantly elevating performance." 
Meanwhile, Heung-min expressed, "I'm thrilled to be a part of TUMI's pop-up – and even more so that we're in my home country. Excited that everyone gets to experience the Essentially Beautiful campaign in this special place."