Bangkok, Thailand – Logistics provider Ninja Van in Thailand unveils its new 'Effortless' campaign which aims to reaffirm its commitment to resolve all parcel delivery challenges with fast and prompt action done by the Ninja Van team. 
The new campaign comes shortly after its 'Rubber Ring Man' campaign that was launched earlier this year. The campaign addressed four main pain points in delivery services that Ninja Van Thailand seeks to resolve.
COO Pierce Ng said, "The new Effortless campaign was built upon the previous commercial advertising movie. Through the Effortless campaign, we would like to reiterate our commitment to provide hassle-free deliveries for all our shippers and shoppers."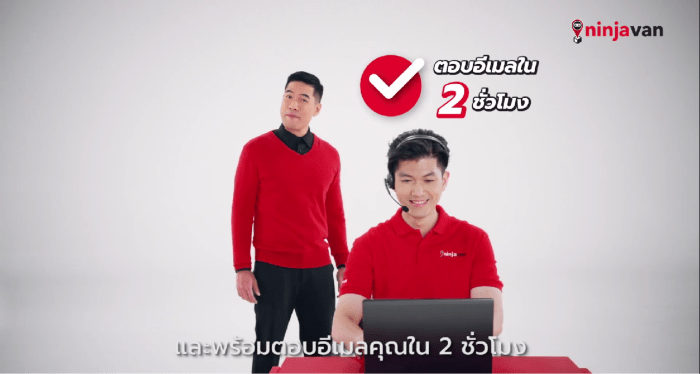 The company takes pride in its prompt and seamless customer service, hence, the theme of the campaign. According to Ninja Van, every customer call is answered within 30 seconds, and an administrative officer is ready to engage in chats within three minutes. Furthermore, incoming emails are handled within two hours. 
Coming out of the recent launch of the 'Rubber Ring Man' commercial, Ng shared the success it brought to its brand awareness. According to Ng, the campaign elevated their brand awareness to more than 3.26% with brand lift also rising to 6.34%. The same trajectory was also seen in Google searches for the brand.
"Based on these results, we can see that there is a definite upsurge in customer interest in our brand, which is in line with our planned expansion of PUDO (Pick-up Drop-off) points throughout the country," said Ng. 
The company shared that within the year, an additional 200 distribution centres will open with a focus on the northern, northeastern and southern regions, while more than 2,000 PUDO stores will also be launched this year.
The new Effortless commercial has been broadcast on 20 April through various online channels and will run parallel with a series of ongoing marketing activities.