Philippines – To keep the Filipinos' spirits up during the global pandemic, local live streaming platform Kumu has launched the 'Kumedy Week' series, a lineup of comedic shows that aims to give Filipinos some consoling joy as people continue to ride the wave of lockdowns.
The 'Kumedy Week' is a special Kumu-wide effort to promote Filipino comic talents, while also keeping the viewers' sanity in these trying times.
The series started rolling on 5 April, with the first two shows putting 'Vavaeng Valvon' and 'Amazing Betong' at the forefront. Today, 7 April, Kumu app users will be able to catch Rufa Mae Quinto, followed by 'Cromczik' on 8 April, and 'I am PJ Pascual' on 9 April, as well as Zaragine on 10 April. All these upcoming shows will start at 9 pm PST on Kumu's @SpotlightChannel.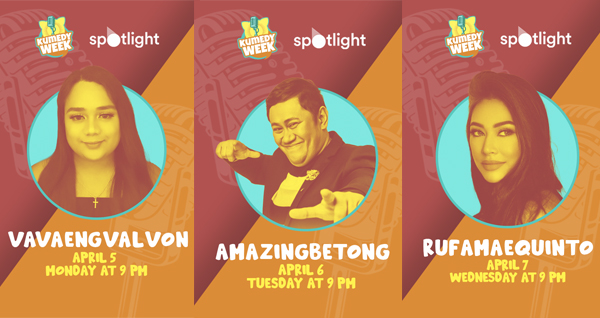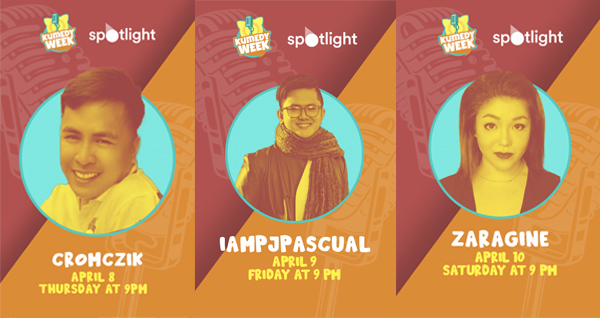 Meanwhile, on Kumu's @fyechannel's, viewers will be able to catch shows, still under the series, such as 'For Your Improvment' with improv theater group Spit, which will be every Tuesdays at 9:30 pm, as well as 'Kwentong Macoy' with popular comedic content creator Macoy Dubs every Wednesdays at the same time, and 'Lakas Tawa' with stand up comedian Alex Calleja, which will stream every Wednesdays and Fridays at 10 pm. 'Lakas Tawa' will also be on @seenzone every Tuesdays at 10 pm.
The series will also include 'The Fumiyam Show' with former finalists of Pinoy Big Brother 8, Fumiya Sankai and Yamyam Gucong, every Wednesdays at 12 pm PST on @StarHuntABSCBN.

Kumu encourages the app users to follow their hashtags #KumedyWeek and #KaSummerAll for more announcements this April.