Singapore – The graduate school of the National University of Singapore (NUS) is launching a new master's degree, one that can be said as perfectly fitting for the times of today – Master of Science (MSc) in Digital Financial Technology.
The Lion City has been home to a number of pioneers in financial technology and is continuously dubbed as the Silicon Valley of Asia, earning the status of a leading technological hub in the world. NUS said that the program was built to meet the surging demand for high-quality FinTech talent in Singapore and globally.
NUS' School of Computing, together with the support of NUS Business School as well as the Asian Institute of Digital Finance, has established the program to help aligned professionals build an even stronger foundation in computing and finance.
According to NUS, the program is intended primarily to help prepare graduates for challenging but rewarding careers as AI software developers, data scientists, and FinTech security specialists, as well as roles as financial quantitative analysts, and other similar professions in financial institutions or FinTech firms.
The program comprises nine essential modules which will cover FinTech competencies such as artificial intelligence, blockchain, and data analytics. The roster of essential modules also encompasses the basics of finance and computing to solidify students' foundation in the said skills.
Meanwhile, the program's range of elective modules is organized along three tracks: Computing Technologies, Financial Data Analytics and Intelligence, and Digital Financial Transactions and Risk Management. For the program's capstone project, a two-semester undertaking will be required by students to obtain either an academic research project or a FinTech internship. The culmination strand of the program is designed to help students pick up in-depth skills and knowledge in a focused area via experiential learning.
Admissions to the NUS MSc DFinTech program will be granted on a competitive basis with limited slots for enrollees. Minimum requirements for applicants include a Bachelor's Degree in Computing with a high grade point average (GPA) or cumulative average point (CAP). Graduates are also deemed admissible when they have a Bachelor's Degree in a related discipline such as in Science, Technology, Engineering, and Mathematics (STEM), finance, economics, or business similarly provided that they have a high GPA or CAP.
Other qualifications include a strong FinTech or information technology (IT) project or work experience for holders of a Computing degree, while two years of FinTech or IT industry experience is required for holders of Bachelor's Degrees in the mentioned related disciplines. High proficiency in the English language is also required for the degree, whereas for those that have English as a foreign language, certain minimum scores for the 'Test of English as a Foreign Language' (TOEFL) and in the 'International English Language Testing System' (IELTS) are required.
For non-computing students that wish to enter the program, sufficient evidence of Python programming knowledge and/or learning in advanced quantitative subjects is required. The program is also open to international applicants. Said individuals are to submit proof of acquired minimum scores on the Graduate Record Examinations (GRE) or on the Graduate Management Admission Test (GMAT). Meanwhile, those that are graduates of Indian universities may submit scores on the Graduate Aptitude Test in Engineering (GATE) instead.
The term will start on August 2021. Tuition Fee is at S$58,000, excluding the 7% Goods and Services Tax (GST). The program is offered only on a full-time basis. The estimated time for completion for full-time students is 1.5 years, with maximum candidature period of 3 years.
The application period has already begun at the start of March this year, which will run until 15 April 2021. Full details on the program can be found on NUS' website.
---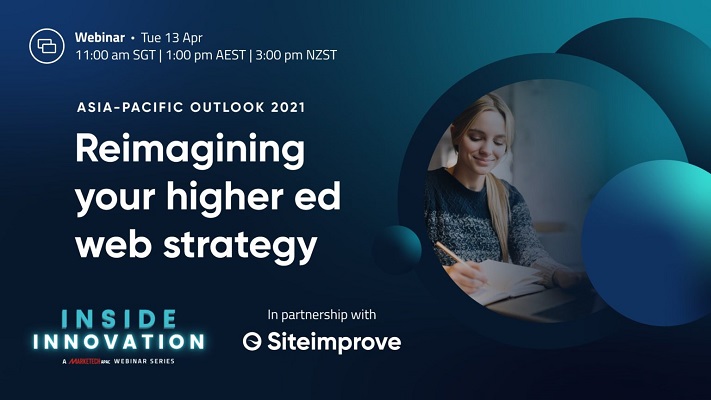 Join us as we bring you an in-depth webinar on how you can improve online strategies, one that's able to deliver a seamless and intelligent digital experience that would effectively accelerate student recruitment efforts as well as improve student retention. Register here.