Kuala Lumpur, Malaysia – A one-of-a kind esports hotel has been launched in Malaysia, offering distinct hospitality experience for both gamers and non-gamers alike. The SEM9 Senai Esports Hotel, located in the town of Senai, Johor in Malaysia, boasts luxurious rooms fitted with the latest in technological facilities. 
Developed and built by Southeast Asia SEM9 esports organisation and backed by SEAGM & Aiken Digital, SEM9 Senai aims to bring a brand new concept gaming/esports field. The hotel is a 3-minute walk from the Senai International Airport.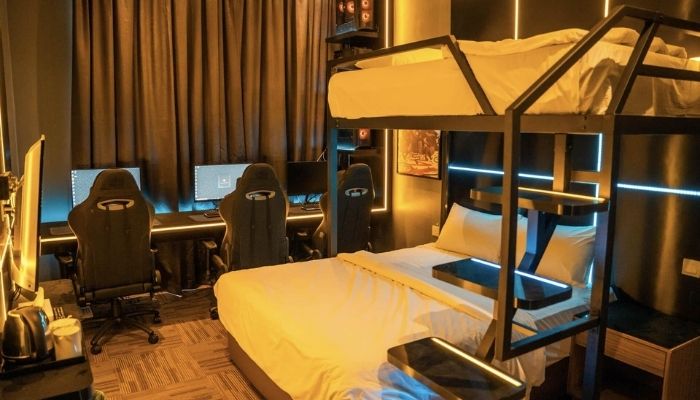 "SEM9 Senai proffers the ultimate in comfort, marrying form and function to meet the toughest of needs of not just the best esports teams worldwide, but also to cater to guests of all kinds with a bevvy of gaming and non-gaming rooms," said Tommy Chieng, chairman of SEM9.
Gaming rooms are decked with LED lights to match the vigour with which gamers ooze, whether it's for a team of two or more. The hotel also provides ultra high-performance gaming computers powered by the latest Nvidia graphics, comfortable gaming chairs, and gaming peripherals. Most especially, the entire hotel is fitted with high-speed broadband and mobile internet access, be it via WiFi or cable.
There are also rooms designed especially for mobile gamers and fitted with the latest PlayStation 5, together with their DualSense wireless controllers. Moreover, gamers can gear themselves up with the SEM9 Senai's Merchandise Zone featuring exclusive SEM9 apparel, esports team jerseys, and collectables.
SEM9 Senai's gaming rooms are available to book now on its website and will be opening to the public on 1st June 2022 with 122 rooms, including non-gaming rooms.