Singapore – Amid the beverage market dominated by giant brands, the campaign by Heineken's latest energy drink Solar Energy aims to portray itself to be a cheeky yet relatable brand by showing off everyday moments any of us could use an energy boost.
Conceptualized with creative agency GOVT Singapore, the campaign showcases everyday moments folks could use help of additional energy, such as keeping in focus in an architectural mockup, or how one needs an energy boost on a Monday work.
Sharing more on the energy drink's launch, Johnny Tan, country manager at Heineken Asia Pacific Beverages, said that with increasing demands of consumers in the functional beverage category, they are proud that the launch of Solar Power in Singapore is Heineken's first step in meeting these needs.
"Most of us need an energy boost besides coffee, isotonic beverages and regular energy drinks. Solar Power is an alternative that allows the everyday person to get a boost while knowing that they're only putting good energy into their bodies," Tan said.
Meanwhile, Kevin Joseph, associate creative director at GOVT Singapore, commented, "We started off by listing down daily drainers, moments all of us have experienced, then figured out ways to dramatize them in outlandish and irreverent ways. The result was a series of content that people can watch, have a chuckle at and say 'Yea, I've been there before'. And after that, hopefully reach for a can of Solar Power."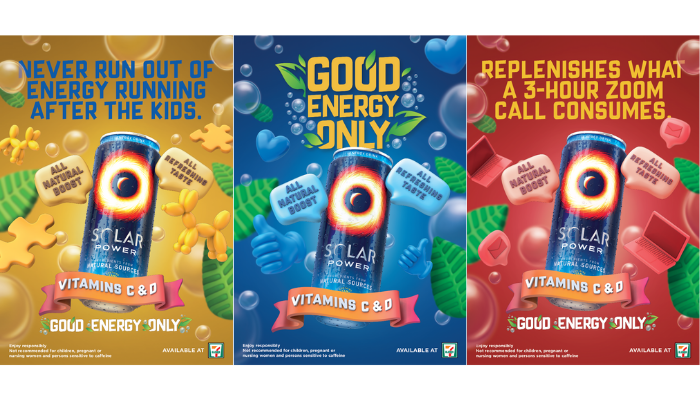 Together with agency partners AKA Asia spearheading media and influencer relations, with dentsu Singapore leading media planning and buying, the campaign launched on 15 Nov with a series of posters, films, digital banners, point of sale materials (POSMs).