Bangkok, Thailand – Siam Piwat, leading real estate developer in Thailand, brings concept brands Ecotopia, Absolute Siam, and ICONCRAFT to Malaysia through a cooperation with Pavilion Group, the largest shopping centre developer in Malaysia. The brands are grouped under 'Discover Siam'. 
Ecotopia is an eco-product store, while Absolute Siam is a fashion and lifestyle store. Meanwhile, ICONCRAFT sells contemporary art and craft items. Siam Piwat said that said brands showcase the height of contemporary and traditional Thainess intertwined together to produce one-of-a kind offerings. The stores have been opened at Pavilion Bukit Jalil, a new forefront project in Malaysia under cooperation with Pavilion Group.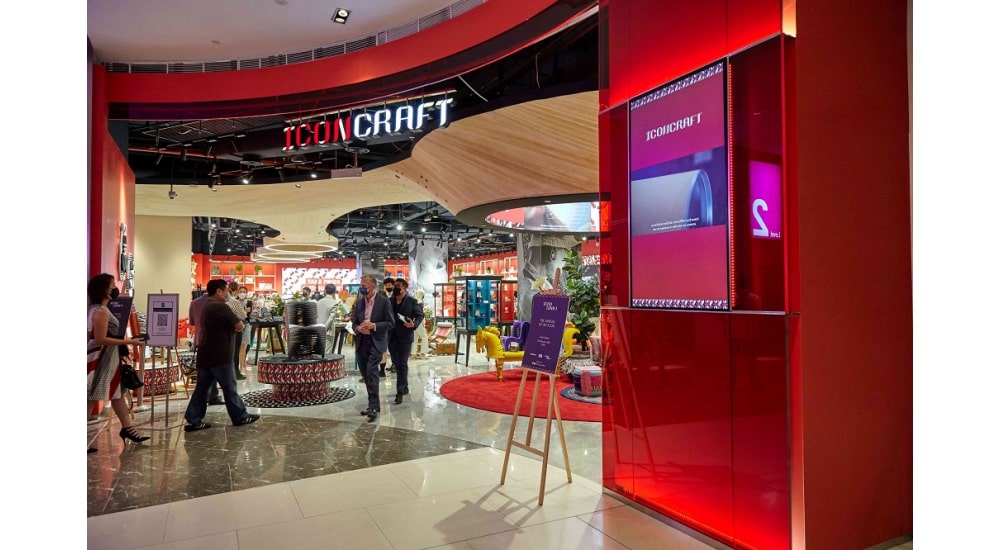 Usara Yongpiyakul, CEO of the retail business group of Siam Piwat, shared that while many industries may have stumbled or may have been disrupted by the Covid-19 pandemic, Thai brands are still gaining attention from different countries where the group have continuously been receiving inquiries about selling abroad.
"Partnering with Pavilion Group, owner and executive of high-end shopping centres in Malaysia, bringing the identity of everything about Thai by using innovative, contemporary but yet retaining the originality of crafts to be shared with a wider group of customers. I know this will only lead us, the retailers to offer cutting-edge plus multi-cultural shopping experience. This is in line with Siam Piwat's vision of making a difference through creating a sense of wonder, extraordinary and unprecedented experiences," said Yongpiyakul.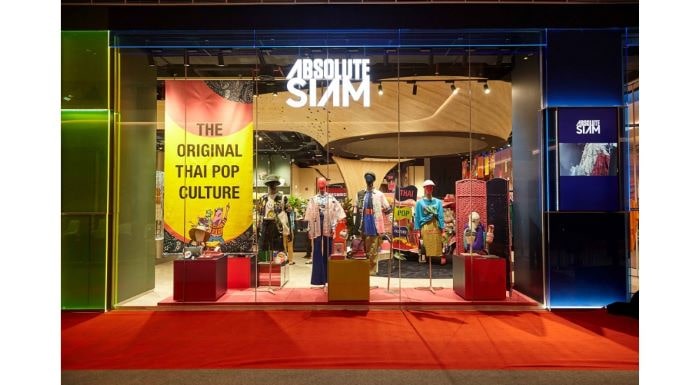 The stores are designed with different art features and installations located at the entrance and different areas, generating unique and fascinating ambience to bring awe and 'wonders' to Malaysian shoppers.
For Ecotopia, it commissioned one of its long-supporting artists to create an art installation called 'Siam Yak' which was constructed using discarded and recycled plastic parts and other materials, reflecting the core value of Ecotopia.
For ICONCRAFT, meanwhile, it had its space designed and decorated by Khun Suwan Kongkhunthian, the owner of the Thai furniture brand YOTHAKA, who seamlessly combines handicrafts with design. For Absolute Siam, it brought in the well-known 'Tuk-tuk' from Thailand to serve as the landmark of the area with some of the innovative Thai fashion brands, such as Mahanakhon, TA.THA.TA, and CORALIST. 
Yongpiyakul further shared that this is just the first step of a plan to promote and support the talent of Thai entrepreneurs and designers in the wider international market.
"By the end of this year, we expect to explore different distribution channels for Thai brands through Siam Piwat's global business partners to at least 12 countries, all of which are in the discussion process. We believe that this will be another important stage that will build and support local heroes becoming real global heroes, and for Siam Piwat to be successfully expanding into international markets," added Yongpiyakul.