As digital technologies dramatically reshape industries, customer expectations are also rapidly evolving in a hyper-connected environment. In fact, we see the same technologies which are changing customer behavior also enabling businesses to redefine customer journeys. This has led to customers increasingly seeking differentiated experiences built on convenience, speed, and accessibility.
While putting the customer first is not a new idea, many organizations are still trying to crack the code on how to integrate this effectively into the business model. An easy first place to start is cloud agreements. Businesses often focus on digitizing the upfront customer experience however often overlook the process of agreement and rely on paper-based processes that aren't aligned to customer expectations. Digitizing the agreement process removes the potential friction introduced by needing to print, send, and sign paper documents.
With modern electronic signature tools available, it's now up to leaders to leverage technology and reorient the business towards customer needs. Here are three ways cloud agreements help to strengthen business touchpoints.
Make customers part of your solution
Delays and miscommunication are the most common risks every business that is not digital-first is exposed to. This incurs unnecessary time and revenue costs to the company, resulting in decreased productivity. Today, where the expectation for convenience becomes the norm, make yourself as easy to do business with as possible which starts with digitizing contracts.
It's important to provide full transparency throughout your engagement with each customer from pre- to post-sales. By leveraging cloud agreements, businesses can better accommodate customer needs by tapping into the flexibility and convenience of the system.
This is evident in the financial and banking industry where online contracts and e-signatures have helped global banks bridge the broken customer experience with an end-to-end digitalization of offerings like home loans. As a result, customers now enjoy improved and faster services that are aligned to their expectations.
A frictionless agreement process
A great customer experience starts with a frictionless agreement. We've all experienced the pain and frustration of having to print, sign, and mail documents. And it's not enjoyable, to say the least. So why impose this on your customers? With cloud agreements, you can assimilate your business to the anywhere economy by eliminating manual steps in your processes and focus on service quality.
A robust cloud system that is compliant and reliable is a key part of any business success. The strong technology infrastructure from AI to machine learning that supports cloud services helps to build trust and confidence among customers. Additionally, the greater visibility of agreement processes allows senders to see real-time signing status which removes any customer fears and worries. This makes the customer experience holistic and safe.
A renewed focus on corporate and social responsibility
Providing a superior customer experience doesn't hinge only on the customer's benefit—it's a strategic business decision. Thus, having a modern digital agreement process is also a reflection of your brand and corporate social responsibility. Through automated processes, paper wastage is greatly reduced which minimizes the negative impact on the environment.
As the world is gearing up towards building a green environment, your digital-first mindset of cloud-based agreements will help reduce your carbon footprint. This is critical especially for socially responsible customers, shifting mindsets that the cloud system is purpose- and value-driven instead of focusing on profits.
To be truly customer-centric, technology alone isn't enough. Organizations must provide customers with a connected and meaningful experience that is supported by cloud agreements. This would make the customer journey easy and memorable for all the right reasons.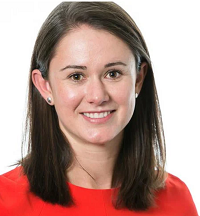 This article was written by Andrea Dixon, senior marketing director of DocuSign for APJ.