Digital ad spend on Android devices has soared 23% from 2021 to 2022 reaching USD 2.7 billion in Q1 for APAC alone, according to an AppsFlyer study. This shows both growth and opportunity, which also means more competition for app marketers out there.
To add to the list of challenges, the industry experienced major shifts in privacy policies – such as the iOS14+ update that shook the world in April 2021. Indeed, we are only a few years away from Android's privacy update coming into play. So, with the growth of the industry coupled with the volatile landscape of privacy, it is extremely important for app marketers and developers to make data-driven strategic decisions that help them stand out from the crowd.
Supporting data metrics to help your mobile app stand out
1. ATT Prompt Opt-in Rate
According to AppsFlyer's data, in APAC alone, 57% of apps have implemented the ATT prompt and 46% of users have opted-in to the prompt. This shows a generally optimistic response from consumers willing to consent to data tracking.
Despite the region displaying positive sentiment towards data tracking, it is still important for marketers to continuously improve their ATT user consent rate. Using ATT opt-in rate as a KPI for your team would enforce a clear target around how to improve consent. Running A/B tests on both the pop-up and pre-pop up screens could help make a real impact among your user bases. A 1% increase in opt-in rate would unlock at least hundreds to thousands of app users for re-engagement if they churned.
2. Optimising conversion value setting
The SKAdNetwork Conversion Value represents an action performed by users in an app. For example, a purchase within the app, or completing a specific level in a video game. This value is later attributed to the source of install to enable campaign measurement.
There are many ways you can utilize the conversion values. From basic strategies to calculate revenue to advanced combo-split strategies to understand cohort data, deterministic signals, value prediction, and revenue simultaneously; it is important to optimize your conversion value settings to understand your users effectively.
3. LTV & ROAS metrics
In 2022, app marketers are acclimating to the loss of user-specific data. With these shifts, marketers are incentivised to place a larger emphasis on lifecycle marketing to make up for the reduced returns of remarketing campaigns. Acquiring the most valuable users for your app now requires a strong understanding of your highest performing channels, campaigns, ad sets, and creative variations: often measured using LTV and ROAS (Return on Ad Spend) metrics.
Privacy-centric methods in attaining data
Beyond the three data points mentioned above, marketers can explore other metrics to navigate the user-centric digital world we face today. A few suggestions include:
1. Embracing more non-SKAN forms of measurement
2. Using probabilistic measurement methods
3. Modeling conversions
4. Incrementality
Keep an eye out for up-and-coming technologies to help measure marketing effectiveness. A prominent example is Data Clean Rooms (DCRs): a sandbox environment to help marketers collect, analyze, aggregate, and share data of all kinds, across both internal and external stakeholders.
Maintaining your user retention rate above industry benchmarks is a key success indicator for today's mobile-first businesses. Modern technology delivers a lightning-fast user experience, helping marketers successfully execute the coveted 'consumer is king' approach. Another key factor fueling off-the-chart retention numbers is the ability to connect existing data with a holistic view of every user journey across platforms, channels, and devices. Technology is the foundation of every marketing tech stack, cementing its place as the source of truth for marketing data.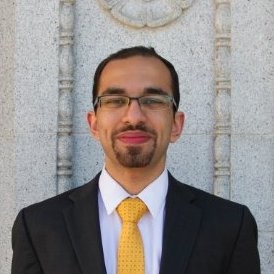 This article is written by Naval Handa, marketing analyst of AppsFlyer for APAC.