Malaysia – SUBPLACE, a new e-commerce player from Malaysia has recently launched to disrupt the subscription market – although independent players may have been running the rental and subscription model for quite some time, SUBPLACE has emerged to provide a dedicated e-commerce to house all of these brands in one place.
While SUBPLACE is at it, the e-commerce is not stopping in its tracks of innovation. With a brave new platform, comes a fresh marketing strategy – shifting the spotlight to partner brands and merchants.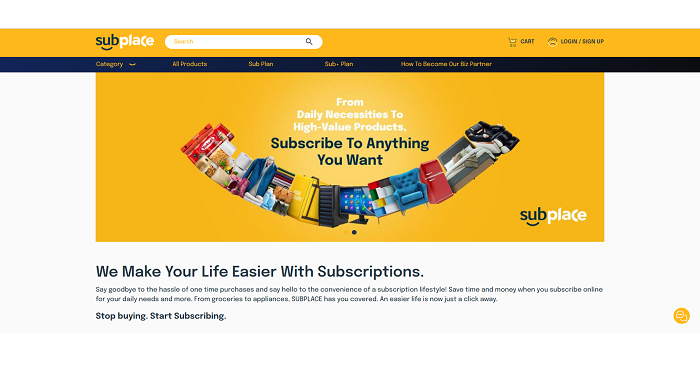 Soft-launched in early December, all products and services on SUBPLACE are offered on a subscription basis, with a portion of non-edible products made available for lease or rent-to-own, where users only need to subscribe once to receive their products and services regularly.
While many e-commerce platforms are rightly hung up on attracting shoppers, SUBPLACE is also showering some love on an equally valuable part of the equation – the partner merchants.
In its ongoing campaign 'Founder story', SUBPLACE has rallied founders and top management executives of partner merchants to talk about each of their brand's vision and story.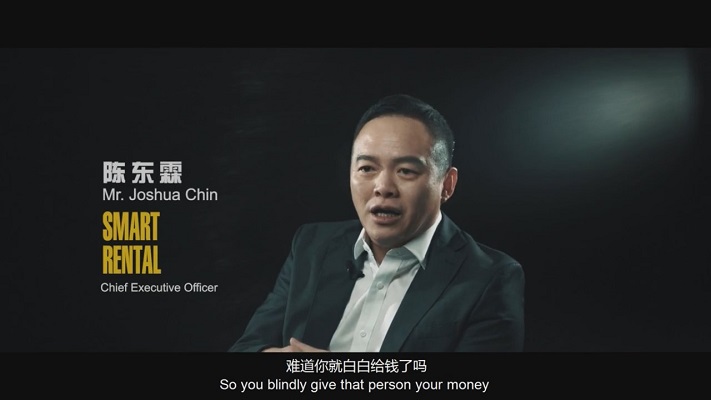 At its early stage, the e-commerce currently features majority of its items from local Malaysian brands computer rental Smart Rental, probiotic drink Yakult, and health and wellness retail chain store Ogawa, as well as bedding manufacturer and furniture company Goodnite, and services from intimate health and aesthetic clinic Clinic Rui.
In a 3-to 4-minute video, top management from the said brands are given the seat to talk about the brand's story and promise, and what it means for them to partner with a subscription model platform like SUBPLACE.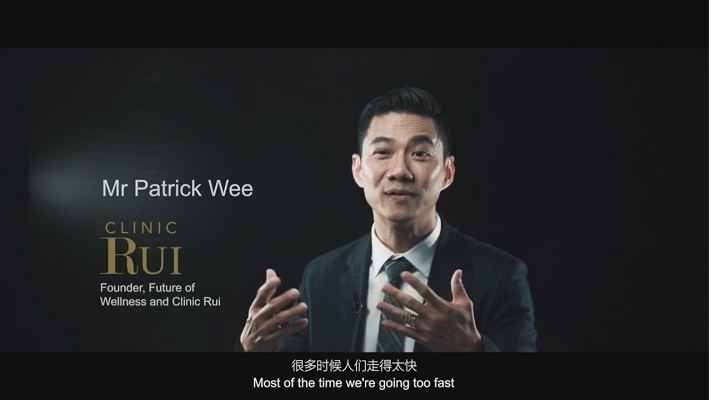 SUBPLACE cozies the often serious and hard-at-work individuals, capturing them at their candor. Set up in a muted, pitch-black background, executives' passion are brought into focus.
In one video, Patrick Wee, founder of Clinic Rui, shared how like the healthcare center, he himself values wellness and 'slowing down'. Wee would also be seen doing yoga at the beginning.
In the feature, Wee said that the subscription model allows for its clinic to offer flexible options to clients, and therefore helps them build trust among customer relationships.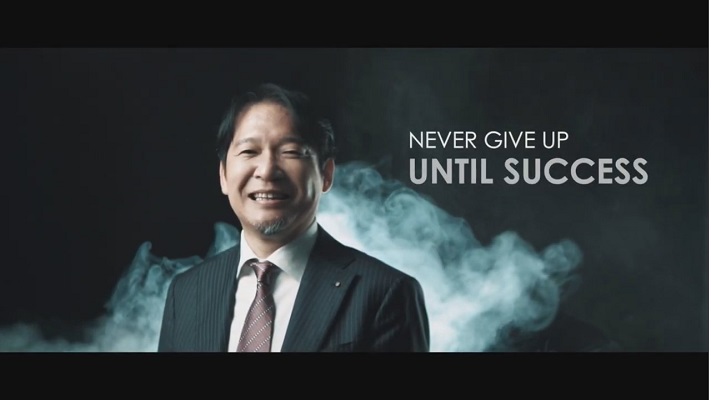 In Yakult's video meanwhile, Hiroshi Himada, its managing director, is captured in his spontaneity with all smiles and even humorously singing repetitive lyrics of 'Yakult.'
Of course, leading the pack is SUBPLACE's founder Mak WH, who used the opportunity to share the idea behind SUBPLACE.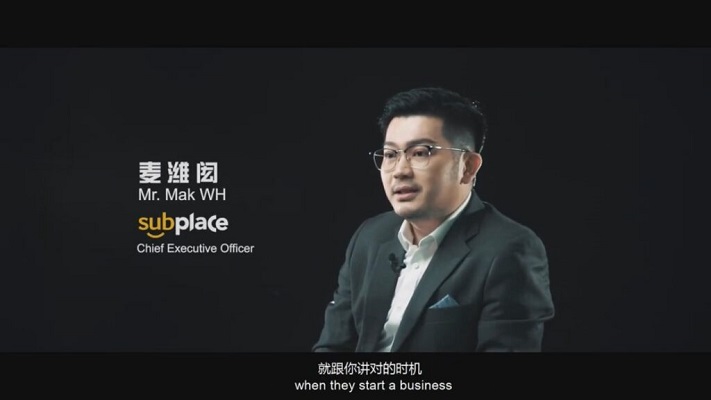 Speaking to MARKETECH APAC, SUBPLACE's CEO Mak WH said, "We think each brand has [its] own story, but the public may not have an opportunity to know more about these brands, many of which have interesting insights to share."
"We wanted to give them the opportunity to express first hand why they created their brand and what their motto, their achievements, even their company core values are," added Mak.
SUBPLACE believes that businesses operate best when they adopt a singular business model, such as a subscription model, and therefore, invited its business partners to be its 'ambassadors' of the model brought about by changing consumer behaviors.
"We invited our biz partners to be storytellers, to talk about why they chose to adopt the subscription model in these challenging times, and what their inspiration for doing so was. Through these short features, we also introduce the subscription business model to viewers and convey how this model differs from other business models through first-hand accounts from business owners," said Mak.
SUBPLACE has already established its online presence across all social media platforms, with the campaign currently running on Facebook, Instagram, and LinkedIn, with the short features published on YouTube.
SUBPLACE further shared that as many business partners have come on board the platform, it intends to continuously run the campaign so that more consumers are able to 'meet' the faces behind their favorite brands.
SUBPLACE also revealed that it is currently preparing a new campaign for Chines New Year with the occasion fast approaching.