Manila, Philippines – In the mid of an ongoing pandemic where things don't seem to be turning for the better, several factors of life have been affected— employment is scarce, schools are digital, and people from all walks of life have had their fair share of struggle. More so, businesses whether small or large, have struggled to keep their heads afloat.

Times are bleak, but there was a ray of light presented that benefits employees and employers alike. In April of 2021, the career development and empowerment firm known as Metamorphosis Group found this as an opportunity to create a rallying cry for business and career development in the digital world— and this venture led to the creation of the Virtual Career Academy Summit 2021.
Metamorphosis Group banded together with the best examples of professional excellence, such as the members of the Multimedia Association of the Philippines (MMAAP), directors of the Animation Council of the Philippines (ACPI), and the brilliant minds of Reactor School, Go! Philippines, and Microsoft Philippines. Throughout the course of a week, they've presented talks and webinars for young professionals to prepare themselves for their careers and digital landscape.
Not only did this event benefit the fresh-minded yuppies and undergrads who are looking to jumpstart their careers, but it also helped employers engage with young millennials and Gen Z with opportunities that will only give their businesses mutually beneficial value.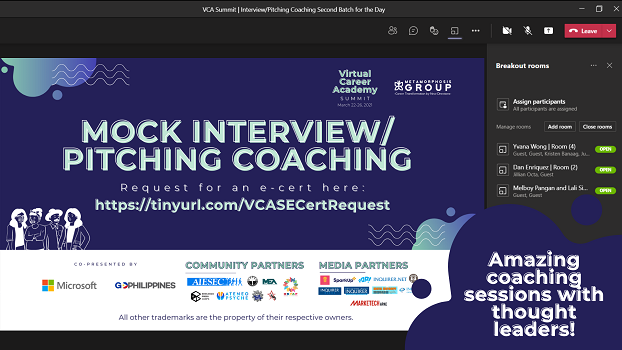 Companies and major partners of the event such as ZALORA, Marketech APAC, Inquirer Philippines, and AIESEC have reached out with employment opportunities to the pool of potential candidates who joined the summit. No doubt that this event has already created large benefits for employers and future employees alike in this time of crisis.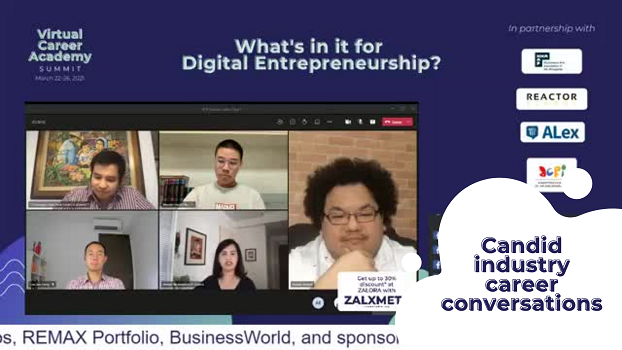 This event has also shown us how the market has changed over the digital transition. With a growing talent found in digital natives, employers are now looking towards new horizons for advancement. Adapting to the online world has created new demand for a set of skills that the younger generation is especially adept in, spending the majority of their lives and education learning and perfecting.
The Virtual Career Academy Summit has always been envisioned as a virtual career fair aiming to let employers educate, inspire, and engage with talents in the Philippines to provide more meaningful and sustainable employer-employee relationships.
The March, VCA Summit finished with 17 industry speakers, 600+ participants, 115,000+ people reached, 15,000+ engagements, 17+ companies and employers, and 100+ job openings.
The goal of the VCA Career Summit 2021 was really to present a new way of thinking about careers and opportunities in the middle of a situation where we're forced into a new normal. The success found at the end of this event was in the bridging of companies to new prospects that will only help bring their companies to new heights.