Singapore – Luxury travel and lifestyle brand TUMI has announced a new lineup of its esports-themed collection of bags and accessories, and first debuted on the Asia Pacific-centric reality show 'The Apprentice:ONE Championship'.
'The Apprentice: ONE Championship' is a reality show first aired on the AXN Network which centers on 16 candidates from around the world competing in both business and physical challenges. The winner will receive a US$250,000 job offer to work directly under ONE Chairman and CEO Chatri Sityodtong.
TUMI appeared in one of the episodes of the reality show, where Adam Hershman, vice president at TUMI Asia Pacific and Middle East, challenged the show's contestants to work on a 360 degree global marketing rollout plan to launch the TUMI Alpha Bravo Esports Pro collection as the ultimate luxury esports collection. 
The collection is called the 'TUMI Alpha Bravo Esports Pro', which according to TUMI is aimed at esports athletes and hobbyists who aim to not only survive every journey, but help themselves excel whether that's on the road, behind the desk or being cheered on by fans.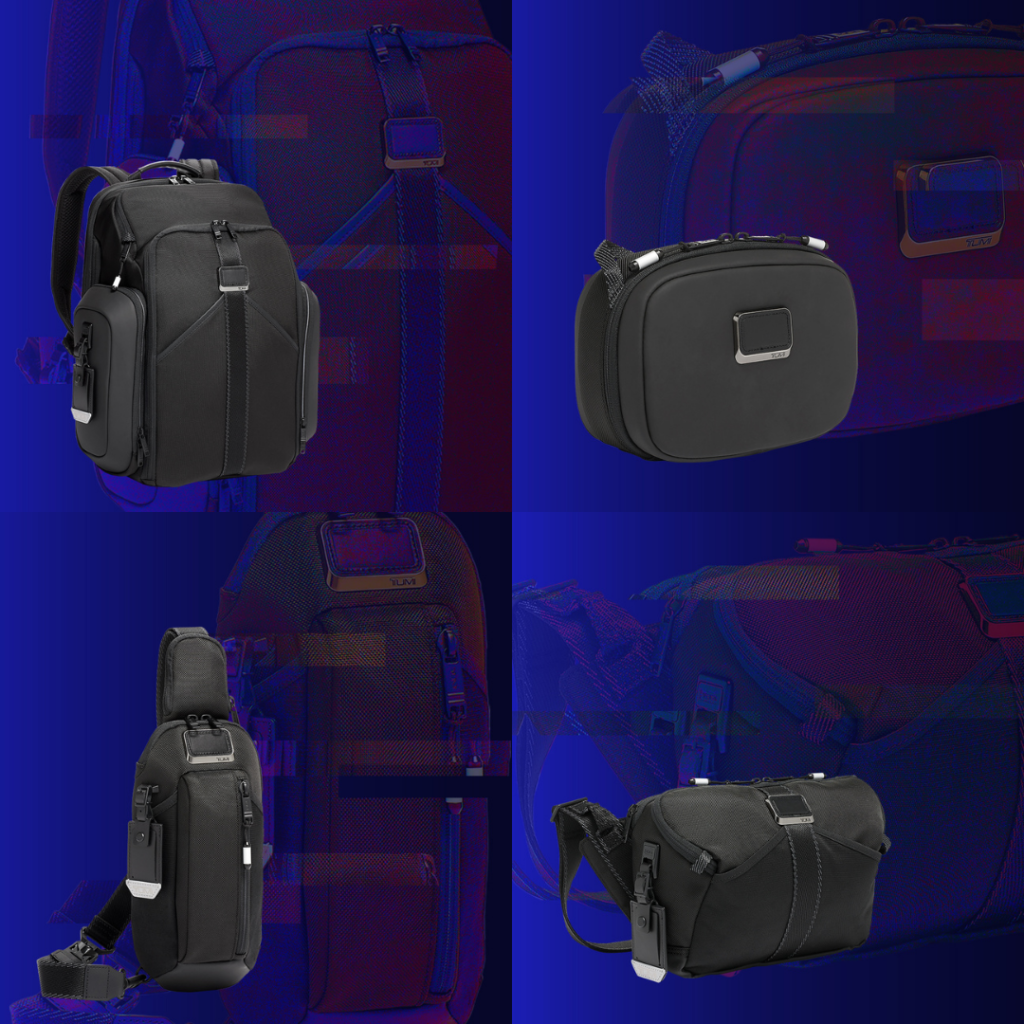 'Esports Pro Large Backpack' is the flagship product of the collection, which features many compartments such as collapsible shelves that optimize organization and protection. In addition, the backpack also features a padded, expandable back pocket to hold multiple keyboards, a mouse, and other valuable tech essentials, while an additional padded laptop sleeve is located in the interior.
Added features include a designated molded pocket on the top that gives protection and quick access to headphones. Lastly, drives and other similarly sized accessories can be secured in the rigid, molded side pockets while the integrated USB port will help keep gamers powered on the go.
TUMI offers compact accessory designs including the Pro Sling, Pro Accessories Case, and Pro Crossbody, with dimensions perfect for a handheld gaming console and peripherals. Additionally, there is a designated pocket that holds wireless earbuds. Even for gaming at home, the ample pocket space and purposeful design allow for staying organized when off the road.
For Victor Sanz, creative director at TUMI, the vision behind TUMI's latest collection was all about looking towards those whose passion is gaming — just as innovation is theirs. In addition, they have channeled that vigor to create the ultimate collection for every gamer, as they consulted with numerous industry experts from game developers to professional esports athletes to help design top-of-the-line bags that meet, if not exceed, the needs of today's gamers like none before.
"Now more than ever, we see gaming as an outlet to escape our realities, striving to be the champions we all want to be. So, with guidance from those who know the industry best, we immersed ourselves into the gaming community and created innovative products they haven't experienced yet. Each element was obsessed over and engineered to deliver optimized utility and enhance every champion's journey," Sanz explained.
TUMI has launched in the past its virtual experiential store which aims to give customers an immersive and enhanced omnichannel experience through augmented reality (AR)and 360-degree view rendering.