Kuala Lumpur, Malaysia – Just in time for the recovery of physical experiences, Hilton Kuala Lumpur has announced the completion of the much-awaited refurbished 'Collaboration Spaces', which comprised an RM21 million redesign and state-of-the-art-technology upgrades to elevate the overall experience and quality of meetings and events.
In line with Hilton's 'Ensemble' concept of connecting spaces, people and ideas, Hilton Kuala Lumpur's aim for its new 'Collaboration Spaces' is to create meaningful meetings. Its collaboration spaces are designed to be agile, relaxed and highly engaging, to create flexibility and meet the needs of different groups and events of all sizes.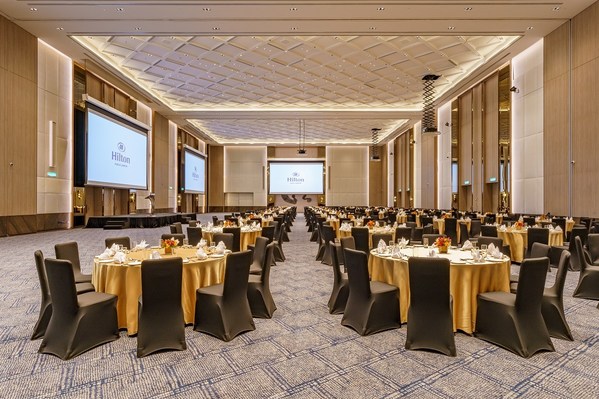 The Grand Ballroom features a chandelier called The Verve. It is developed by a progressive Czech glassmaking and design company known for its breathtaking custom-made installations exhibited all over the world. The Verve chandelier is inspired by the fluidity of dance and is represented in the design of its glass components, where iridescent hues can be seen from different angles.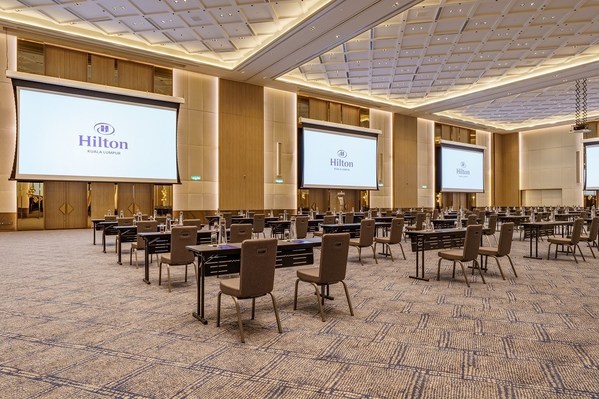 The space also comes with a list of other impressive new technologies to facilitate intelligent meetings. Chargifi promotes efficiency, allowing delegates to stay connected at all times with wireless charging for their devices. Meanwhile, Flip is an innovative digital flipchart designed for brainstorming.
When it comes to food choices, Hilton Kuala Lumpur's team of reputable, international chefs take culinary creations a step further with a menu that features fresh and locally sourced produce with the aim to fuel meeting attendees throughout the day. Located by the Collaboration Spaces, the Delicatessen and Barista Cafe is the first of its kind in Malaysia. Featuring warm lighting and contemporary lounge furniture, the Living Room recreates a residential experience.
Hilton Kuala Lumpur is part of the leading global hospitality company which boasts a portfolio of 17 global brands spanning 113 countries and territories. Hilton Kuala Lumpur is located in the commercial hub of KL Sentral and features 512 guestrooms and suites and 15 meeting and collaboration spaces.