Singapore – With the sudden rise of K-pop groups such as BTS being tapped by global brands as their respective brand ambassadors, the trend has been evident among these brands to be more recognized by the general populace. The K-pop effect on the consumer is proven further with the latest findings from shopping aggregator iPrice showing that search results for brands can jump up to 50% after signing in BTS as their brand ambassador.
According to the insights, these sudden spikes in brand popularity have been long evident across brands three years ago when the prominence of K-pop brand ambassadors started to materialize. For instance, luxury brand Louis Vuitton and soft drink brand Coca-Cola gained 46% and 14% search boost respectively in the global market when they signed BTS as their brand ambassador. Meanwhile, sportswear brand Fila gained a 16% spike in brand interest in 2019 globally for the same reason as well.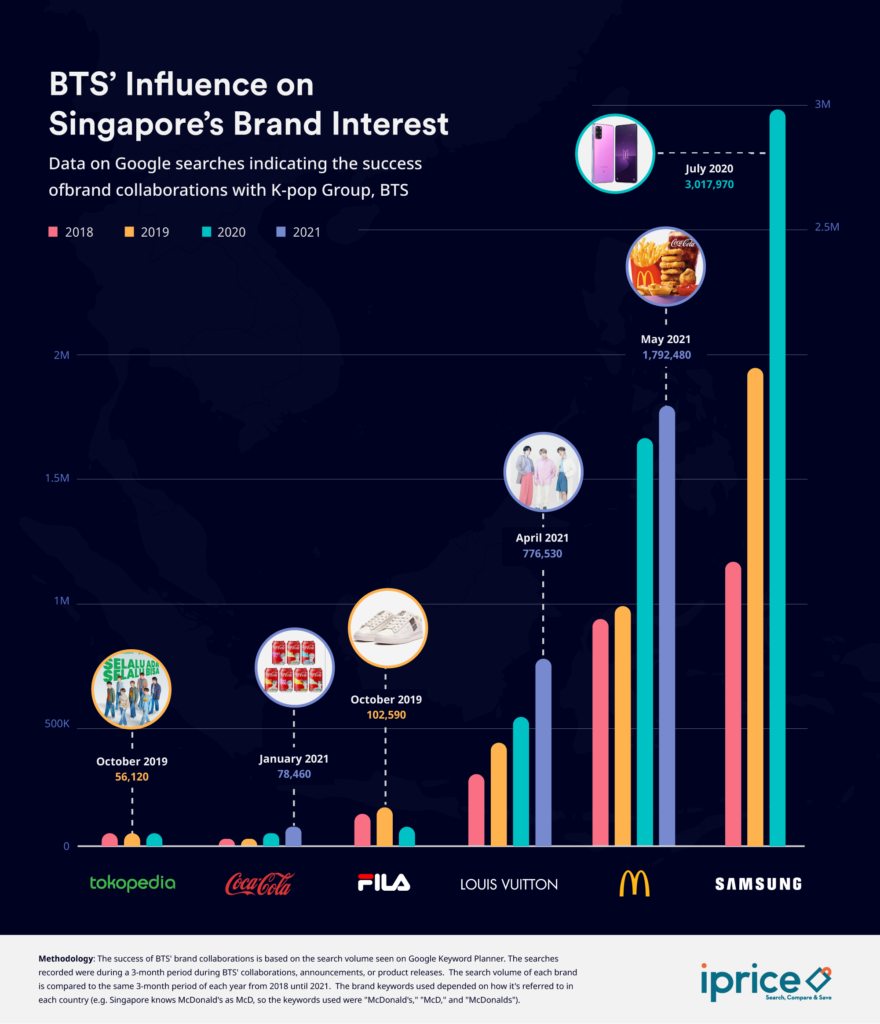 Another successful brand interest was manifested last year when South Korean multinational electronics company, Samsung, released a BTS edition of Galaxy S20+. The result revealed a 53% increase in brand searches compared to the same period in 2019.
And more recently, the recent collaboration of BTS and fast-food chain McDonald's has earned the brand an 8% increase in search interest globally compared to the same period last year. Meanwhile, among Singapore consumers, the said collaboration recorded a whopping 81% increase in Google search volume, signifying the massive effect it had on the growth of McDonald's brand awareness in the country.
The insights also note in McDonald's case in Singapore that due to the insane demand for McDonald's paper bags adorned with the BTS logo, people ended up reselling the packaging along with unopened sauces on an e-commerce platform within 24 hours of its launch.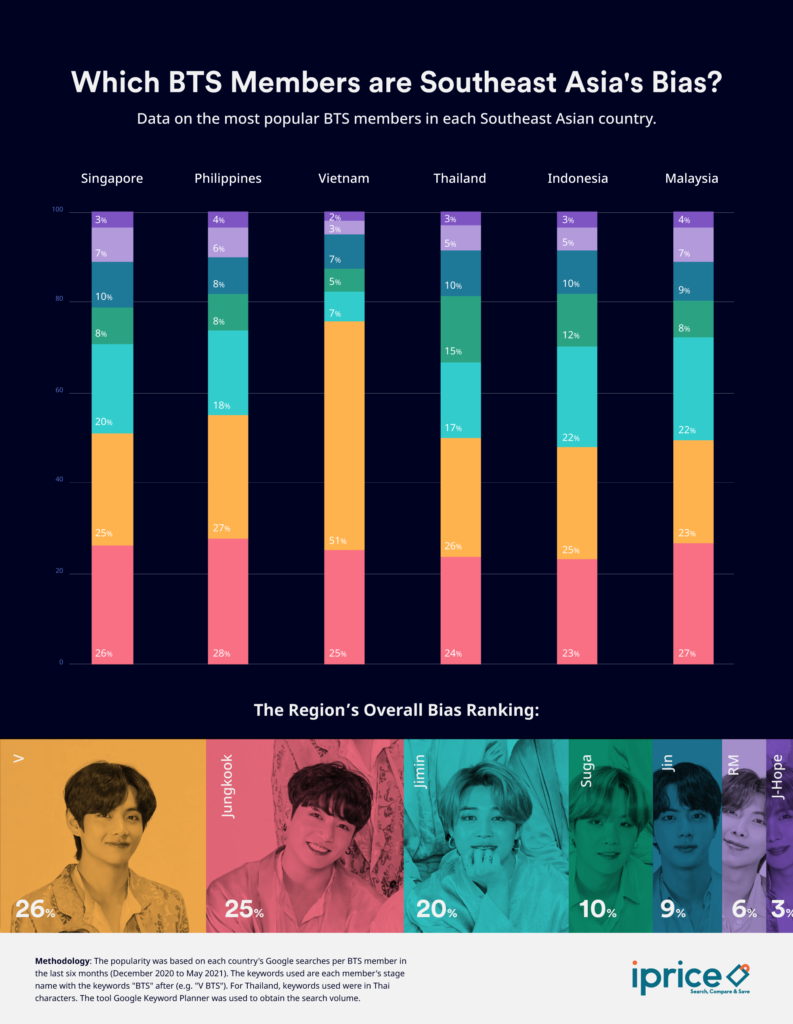 Part of the reason these brands have gained so much success from their collaborations is that aside from the love towards BTS as a whole, each of the Korean boy band's members boasts a fan base of their own. K-pop fans have come up with a term called 'bias', which essentially means a favorite member.
In terms of biases within the Singapore consumer base, findings show that Jungkook tops the list, accounting for over 26% of the country's searches. He is followed by V (25%), Jimin (20%), Jin (10%), Suga (8%), RM (7%), and J-hope (3%).
In Southeast Asia, people seem to be Googling V the most, averaging 29% of the search volume, followed by Jungkook at 26%, and Jimin at 18%.