Businesses that have been receptive to the various shifts in market demand and have effectively pivoted their corporate strategies are well-equipped to ride the economic upswing expected in 2022. 
The ride-sharing industry in particular has had to contend with the massive setbacks that were precipitated by the COVID-19 pandemic. During the onset of the pandemic, a survey by market research platform Milieu Insight showed that 45 per cent of people in Singapore were spending less on ride-hailing services than usual, while a significant 36 per cent were increasingly concerned about the COVID-19 situation. Travel restrictions, compounded by lockdowns, circuit breakers, and stringent safety management measures, have and continue to disrupt regular consumption habits.
The 'modern' rider
Ride-hailing itself continues to be a viable service as consumers turn to mobility apps to book rides and avoid the crowds in public transportation.
The ability to move from one point to another, be it through private rides or small-group carpooling, proves to be a boon for those who prefer not to worry about braving crowds. A McKinsey report on shared mobility showed that during COVID-19, ridesharing is a preferred option to trains and buses, in which social distancing is challenging.
We believe that this is due in large part to the consistent emphasis on health and safety standards within the ride-hailing industry, even prior to the pandemic. Consumers have immense trust and confidence that they are more safe and secure when using ride-hailing services. With the onslaught of the pandemic, the industry has taken even greater measures to ensure the health and safety of its riders by committing to regular wipe downs and mandated mask-wearing.
These steps have further solidified the public perception that private rides offered by ride-hailing apps are safer than public transit. A Singapore Management University survey found that Singaporean commuters were more likely to opt for private-hire cars and/or taxis over public transportation. With the looming threat of the more easily transmissible Omicron variant, we expect the use of this service to grow in 2022 as consumers continue to prioritise their health and safety.
There is also a shift in mindset that we increasingly see in people today. Private rides are not a matter of luxury anymore, but rather about comfort, practicality and reliability. Discerning consumers are able to weigh the pros and cons of each viable option. While public and private transportation each has their merits, ride-hailing services offer the midpoint of being hassle-free and fairly priced.
Revving forward
With Singapore treating COVID-19 as endemic and the country's gradual transition to a hybrid work arrangement, consumers could strongly benefit from the advantages of ride-hailing. As the daily commute becomes an antiquated concept for many of us, ride-hailing is now an attractive, stress-free alternative for the cost-conscious, given the irregularity of in-office work.
At present, ride-hailing providers have gone on to offer subscription plans that are a cost-efficient, practical option to those who need more of these services. Subscription plans not only come with discounts or cashback but also with bonuses and special offers that give consumers more bang for their buck.
As two of the major market demands from the industry currently are the incorporation of food delivery services and a safe, worry-free ride-hailing experience, subscription plans have likewise come to reflect these consumer appetites. In Singapore, several ride-hailing companies have started offering bundled subscription services that combine both food delivery and ride-hailing services in a singular monthly plan. This is made even more practical as riders can adjust these monthly plans in accordance with their consumption patterns. Through these subscription plans, ride-hailing companies are able to provide a convenient and reasonably priced alternative for working commuters who are currently adjusting to the novel idea of hybrid working.
As the practice of hybrid work and the demand for food delivery remains stronger than ever, subscription plans will serve as a strong foundation for the ride-hailing industry to grow in 2022. With more of these plans emerging in the future, it is up to service providers to offer increasingly more attractive, competitive plans that consumers could adhere to for a long period of time.
Riding into the future
It has been roughly two years since everyone had to do an almost complete overhaul of their routines. However, this also means everyone had two years to adjust and embrace this new environment.
The changes in consumer behaviour offered ride-hailing providers several windows of opportunity they can leverage on, and the continuous rise in the number of users and increased appreciation of the convenience and practicality of the services these companies offer are to be expected. We've seen that the ride-hailing industry, in particular, is not only in lockstep with the shifting market demands, but is also proactive and strategic in its handling of the distinct challenges brought about by the pandemic.
Ride-hailing companies changed gears as they saw fit, and the road seems well-paved for them to continue to do so in the future.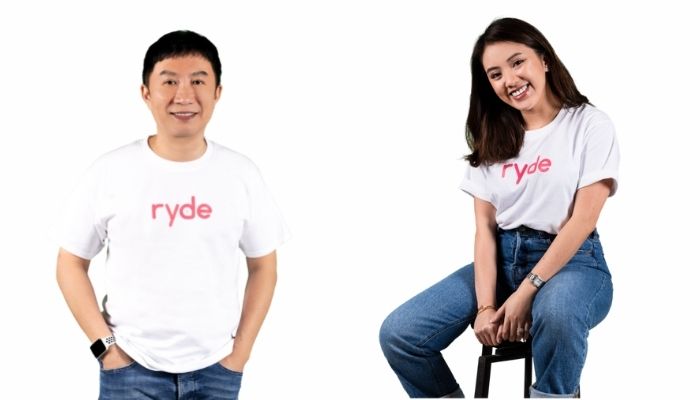 This article is co-written by Terence Zou, CEO and founder of Ryde, and Katrina Adrianne, PR & communications lead at Ryde.
The article is published as part of MARKETECH APAC's thought leadership series What's NEXT. This features marketing leaders sharing their marketing insights and predictions for the upcoming year. The series aims to equip marketers with actionable insights to future-ready their marketing strategies.
If you are a marketing leader and have insights that you'd like to share with regards to the upcoming trends and practices in marketing, please reach out to [email protected] for an opportunity to have your thought-leadership published on the platform.