Manila, Philippines – We often think in the range of equivalents, that is, if something is big, we expect that all things toward it mirror the same gigantic force, but such is certainly not the case with JG Summit Holdings – one of the biggest conglomerates in the Philippines – which revealed that in bringing to life the company's digital transformation, one of its most powerful weapons is "starting small."
Two years ago, JG Summit fully jumped on its intention to shift to a digital experience when it declared that it aims to become the leading digital company in the Philippines. In the recently held UXPH Conference Saturday, a two-day conference for experience designers in the Philippines, the company's SVP for digital transformation and corporate services Lisa Gokongwei-Cheng walked UX specialists through on how the firm successfully materialized its digitization, not just for its customers but for its employees as well.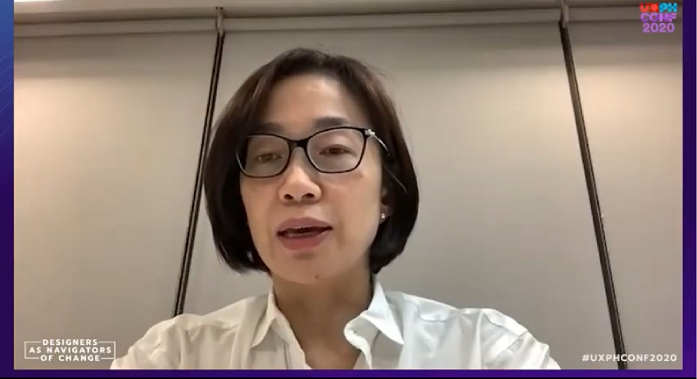 If you're a startup built in the heights of the current digital lifestyle, innovation in such area most probably comes second nature, for if it isn't the business' bread and butter, it's one of its main operational pillars. But for a giant like JG Summit that was incorporated in the 50's, to adopt digital transformation poses a bigger challenge.
JG Summit has over five business units emanating from different industries, such as airline company Cebu Pacific Air, commercial bank Robinsons Bank (RBank), and F&B Universal Robina Corporation (URC). According to Cheng, the biggest question for the company to answer is, "How do you innovate within a traditional, successful, and large conglomerate?"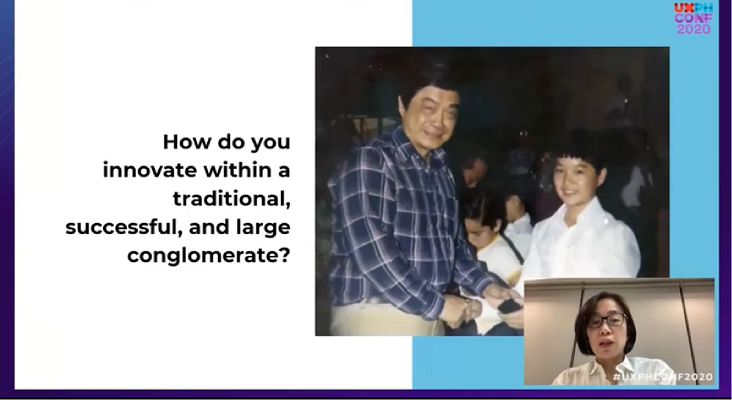 Cheng said the question emerges because of resistors – businesses who can't seem to see the ROI of taking a 360 degree turn to digital, because with their eyebrows raised, they tend to think, "Why fix it, if it ain't broken?"
"At the beginning, none of the business units wanted to work with us. It would cost too much, it would disrupt their business as usual," shared Cheng in the conference's session Lessons in Digital Transformation in a Corporate Setting.
With much persistence, the company eventually found its willing guinea pig, its property development unit – Robinsons Land Corporation (RLC).
The digitization initiative with RLC launched four projects in six months – a hotel property management system, a sellers portal, a buyers portal, and a malls directory.
As Cheng emphasized in her virtual talk, "start with small wins," and through RLC's leadership, President and CEO Frederick Go, the projects have been pioneered through the "lighthouse" mindset – which like a lighthouse, the first of JG Summit's digital experiences are meant to light the way, "to guide ships," or its other business units to fully harness technological innovation.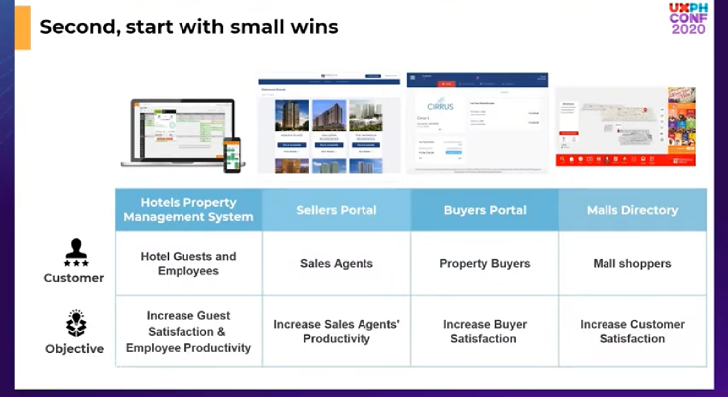 According to a blog post by JG Summit, Go said the main goal of the digitization project was to find the pain points among its stakeholders – customers, employees, and clients – and figure out how technology can offer as a solution. As identified, those were not being able to find a store in the mall, a room for a more simplified buyer and seller process for clients and sales agents within its residential division, and finding a way to enhance the customer experience for the guests of its hotel.
Of the buyers portal, for example, Go said, " It helps automate our buyers' most common interactions with us. We will make it easy for them to know when their next payments are due and monitor their receipts. The Buyers Portal allows them to view and update their account information, manage their payments, view and download the latest statement of accounts, and log requests and inquiries directly."
In jumpstarting the "lighthouse" with RLC, JG summit had to take the baby step of working with one resource at the time – a single digital consultant.
"So we worked with our consultant, our one full-time resource for Robinsons land who worked with RLC employees on these projects, while they were also pursuing business as usual," said Cheng.
Two years in from declaring its mission of digitization, JG Summit's was a home run – successfully realizing its intent of digital transformation, with a slew of online portals and systems rolled out, following its pilot digital experiences with RLC.
For its commercial banking, RBank was able to develop the QuickR feature for its banking app, where the bank now offers a contactless alternative for sending and receiving money through a QR code.
URC's global exports division, on the other hand, wanted to address their clients' concerns with placing orders manually and solved it through the Global Export Order Management System (OMS). For SouthStar Drug, a division of JG Summit's retail holdings, an e-commerce site has been established just right before the community quarantine was enacted in the country.
Meanwhile, for its guinea pig RLC, its team of just one consultant has now sprung to 10 key people in its digital transformation team, with 21 new projects under its belt. One of its recent – a portal for its condominium residents, myRLC Homeowner's Portal, where residents' requests such as work permits or gate passes have now been digitized.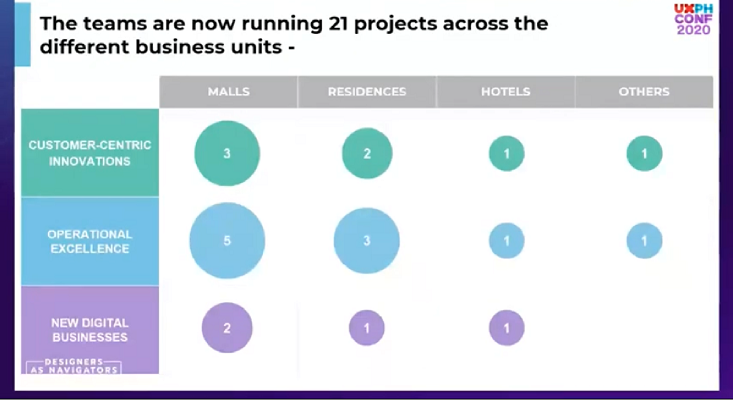 Cheng said, "[It goes to show] that you can start with one project and a few resources. Don't try to boil the ocean. We used the RLC example to show different parts of the conglomerate how it can be done. They are still trying to scale agile, but are on the right path."
Concluding her talk at the conference, Cheng gave some powerful words, saying, "[Digital] transformation is not an end state, it's a journey."
She added, "We keep iterating our operational model as we learn. In a few months, we probably will learn a few more things, or realize that some of these [are] wrong. The point is to keep pivoting."
MARKETECH APAC is an official media partner at the UXPH Conference 2020: Designers as Navigators of Change, which was held from November 14 to 15, 2020.