The traditional method of pharma or healthcare marketing has typically been a face-to-face meeting with the HCP or medical professional where the medical representative (MR) visits and introduces a new brand or a product to the doctor. Utilising any alternate channel was not really thought of as this face-to-face method was delivering for the pharma companies. However, like all other industries, the pharma industry also has been impacted by the digital disruption and therefore has seen an increased adaption of use of different kinds of digital modes for their business, including for their marketing to the HCP.
This has got further accelerated during the last couple of years, especially during the lockdown period. The pharma marketers are now trying the figure out the most optimum method of using digital means to connect and engage with HCPs across multiple channels.
Individual channels like digital or face-to-face marketing or other means are no longer thought of in isolation. What has caught the fancy of marketers in today's world is the ability to do omnichannel marketing and this has also impacted pharma marketing.
Omnichannel marketing is seen as a powerful approach to orchestrate and optimise various marketing efforts across different channels and across multiple stakeholders. As such, omnichannel is becoming the next big trend and a typical way forward to meet the integrated needs of pharma companies. What omnichannel marketing calls for is a shift to promotional and communication strategies that address the integrated needs of multiple stakeholders. This employs the simultaneous orchestration in channels across personal, nonpersonal and media and addresses the needs of various stakeholders, consumers, patients, healthcare professionals (HCPs), etc instead of the current fragmented and siloed approach.
Omnichannel medical content does not exist in some parallel universe. Many industries have launched large-scale omnichannel content transformations years ago, and its consumers are still experiencing the benefits. All the marketing personnel within the pharma, healthcare, medical, and all patient-facing and medical-professional-facing marketing sectors have seen first-hand the effects of digital disruption on business as usual. It is not easy building long-term relationships with today's patients; moreover, it is not just about building relationships, it is also about engagement and loyalty in a world where targeted audiences are fragmented.
So how do we make every customer feel that they have a personalised experience? Just as mentioned above, the answer lies in the omnichannel content. Instead of just delivering content on different platforms, omnichannel requires an increased focus on optimising marketing communications for the entire patient journey, across all possible channels, in a cohesive manner.
When it comes to utilising digital for pharma marketing, it is not just about the brand using the marketing channels which are digital in nature, but to also empower the on-field sales representative with latest promotional materials and communications which come from a digital backend, and which are personalised for the healthcare professional that the sales representative is meeting.
The key driver to omnichannel marketing arises from the benefits to be held in adopting either a patient-centred approach when it comes to direct communication to the patients or a health care professionals-centred approach. when it comes to prescription products which require HCP influence.
Currently, all the major pharma companies are creating content for each channel. They first build content for an eDetailer. And then for their website and then for emails. Then again for other channels such as self-detailing systems. While content from one channel can get repurposed for use in another, this process is not as easy as it should be. Adaptations are often needed, and multiple medico-legal reviews are required. The process is not very efficient and, consequently, is often cumbersome and slow. These issues have hampered many companies' efforts to fully embrace omnichannel marketing.
A well-defined omnichannel content strategy is a win-win for patients, the HCPs and healthcare marketers and is the perfect prescription. Patients will be happier and have a better experience because they are receiving the benefits they need, and marketers are satisfied as they are able to attract and retain more patients along with the HCPs.
Omnichannel content marketing is an opportunity and it is essentially about making the selected channels work together for maximum benefit. Most of the patients will prefer an integrated approach as healthcare marketing is all about the patients. Having omnichannel content strategy in your marketing arsenal will enhance your chances of success.
To sum it up, the use of omnichannel marketing is the perfect remedy for the pharma companies. Use of omnichannel content and marketing enables pharma companies to smartly engage with customers, patients, and doctors across the combination of multiple channels for optimum results. Omnichannel content will speed up the whole process and make life easier for all stakeholders.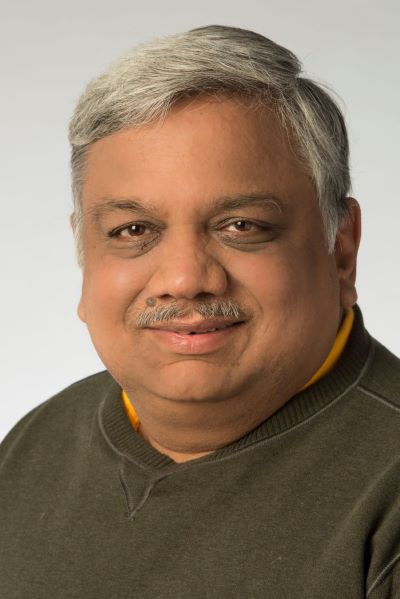 This article is written by Sanjay Mehta, executive sponsor at Wunderman Thompson Health India.