Boon, Germany – E-commerce has been seeing an unprecedented rise in adoption in the past recent years, and with this, a slew of new players in every touchpoint in the ecosystem is biting at the open opportunity. The giant in logistics Deutsche Post DHL Group (DHL) has come out with a new global brand campaign to reassert its leadership and expertise in e-commerce, and it is titled 'Keep up with the clicks'.
Besides providing delivery service in the growing e-commerce industry across 220 countries and territories, DHL also offers advice to companies on improving their website presence with a website health check.
The campaign's TV spot, done in collaboration with DHL's creative lead agency 180 Amsterdam, aims to remind businesses that DHL is the ideal partner to help it deal with the current increasing demand in e-commerce and to help it "keep up with the clicks."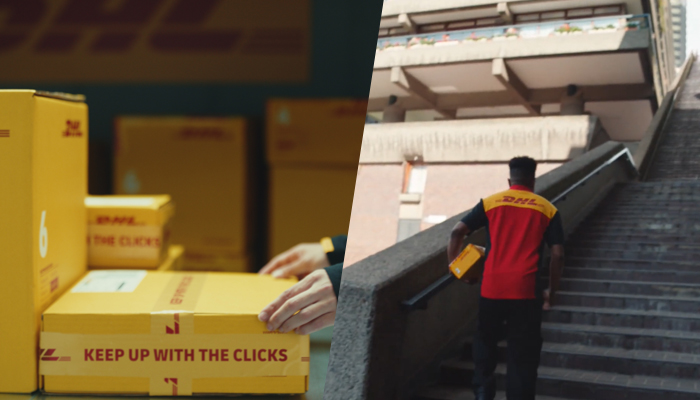 The TV spot features the voice of 'Pirates of the Caribbean' actor Tom Hollander, who explains in a rhyme-like rhythm how e-commerce has grown rapidly over the last few years. He tells the story of online shopping, from the early days when it was still easy for a retailer and logistics provider to keep track of and meet demand, and how online shopping has now become more established and almost a routinary part of our lives.
DHL Express' CEO John Pearson said, "As logistics experts, we can help companies keep up with the growth and benefit from it in the best possible way. In addition, we can help any brand to be a global brand tomorrow. Especially offering express delivery is beneficial for fast-moving e-commerce and can increase consumer buying activity and consumer loyalty."
The campaign will be running in more than 30 countries, and in addition to the TV spot, the campaign will be seen across digital channels, both in the form of digital banners and video, as well as print ads.