The retail landscape in APAC is very diverse and distinct from the rest of the world and has evolved considerably since the onset of Covid-19. The global pandemic has led to an explosive growth in the e-commerce industry, with consumers across the APAC region having shifted their shopping habits online to cater for life under pandemic related-lockdowns and restrictions. These new behaviors are here to stay.
Malaysia is the digital pulse
At the current rate of e-commerce growth, Malaysia is set to become the ASEAN digital pulse. With strong government support, the country has paved its way into e-commerce acceleration. A young population and social media growth have also aided the development of e-commerce in Malaysia.
Reprise in collaboration with Google, recently released a consumer study into online shoppers buying behavior and preferences across the APAC region, interviewing 13,000 shoppers. The study uncovered that 66% of online shoppers in Malaysia are willing to try new brands and may not be loyal to any one brand, while perceived value for money and promotions are the second reason Malaysians prefer to shop online.

Meanwhile, the most common reason, apart from shipping fee/time, for not buying products online across all product categories is the 'inability to touch and feel before buying.' This was also the reason cited by more than half of online shoppers for buying clothing, shoes, and accessories.
Promos, browsing offline & what we see is what we want
Malaysians are hungrier than the rest of their Southeast Asian counterparts, and the growth statistics demonstrate it. The frequency of buying is much higher in Malaysia compared to the APAC average, and rather than impulse, Malaysian online purchases are promo-driven. Two key things that are seen happening are that women are more experimental, and men are more loyal; and Malaysians prefer to browse offline before coming home to buy online.

The study looks at some categories of interest. With grocery, it is observed that Malaysians are most concerned about the look and feel of final products compared to what is shown. This is an indicator that the category needs to evolve more as Malaysians are disappointed when they do not receive what they perceived to see.
The study also indicates that categories like pet food, toys, health & beauty, and automotive do not require store trials as much as categories like furniture, appliances, and fashion, which shows there are numerous opportunities for brands to grow the commerce route for themselves, now more than ever. This indicates that while some categories have evolved to not require store trials, more categories will likely follow suit with greater usage of augmented reality and other technologies which will improve and enhance the virtual shopping experience.
The customer journey is the holy grail
What all of this shows is that consumers expect the same level of experience across platforms, regardless of whether they are online or offline. It boils down to how the experience is crafted online and requires thought to go into it, much more than just listing and selling, for the brand to create an overall online shopping experience. This experience is what brands need to focus on heavily, beyond media.
With this growth in e-commerce, brands need to now look at replicating the physical store experience for consumers, to ensure customers don't drop off in the time it takes them to move from in-store to home. While growth in e-commerce means there is a need to create new channels for brands, with or without minimal cannibalization of existing channels, there is a bigger need for brands to look at their entire journey.
Auditing the complexities of e-retail
In today's world, the e-retail space has tangled into one another, making the customer journey more complicated – e.g. mobile searches when in a retail outlet prior to making an offline purchase for price comparison. However, navigating through these complexities is possible when brands dig deep to evaluate their media and non-media assets. By starting with the website and marketplace brand stores which are their flagship stores online, brands can ensure that potential customers have a smooth e-retail experience overall.
A priority for brands should be in minimizing and eliminating points of friction to create an ideal shopping experience. Malaysian consumers have indicated that the shipping and returns process are top pain points.
Build trust, reviews matter
With 46% of online shoppers emphasizing product information for making purchase decisions, optimizing product content on marketplaces has become critical for brands to stand out in the cluttered environment. Every 1 in 2 Malaysians do their product research online using social media platforms, and almost 40% of the online shoppers also refer to online search portal for the same. Which brings the question – how can brands capture the imagination of people online, and how can they maintain trust?
Media channels have evolved to cater to e-commerce with every major digital advertising platform having commerce suites, hence brand engagement, creativity, and innovation continue to be key differentiators. Brands can further build trust by tackling information asymmetry, and consistently displaying content that is true and accurate.
Part of the onus also lies with consumers, as people constantly seek reviews as a key parameter for purchase. The survey indicates that reviews on the website are just as important as those on marketplaces. This is an area of opportunity for brands as good brand reviews will improve customer satisfaction scores and sales.
Brands can empower customers to leave reviews, respond to these reviews, and ensure an ideal brand health score online. In the survey, it is seen especially across the toys and consumer electronics categories, with social media and the online retailer website being the top two sources for research across the category.
The right people & the right strategy
The biggest challenge for brands when it comes to e-commerce is in crafting the e-retail experience, customer engagement, and omnichannel marketing strategy. Additional investments are needed, in terms of resources and talents, however, there is often a lack of proper structure around how each related department works together. While there is an intent to craft the e-commerce strategy, a lack of knowledge is often one of the biggest hurdles.
To overcome this, brands need to focus on a holistic platform strategy to drive a smooth, frictionless e-commerce experience. The role of media will of course remain crucial to driving consumers to brand stores whether D2C or e-retail, but the experience of shopping online will decide the level of success brands can expect to see in e-commerce.
Consumer behavior as we know it from offline retail may change when it comes to e-commerce. The digital e-commerce consumer is likely to behave very differently across existing channels, and there is a need for marketeers to study these digital behaviors to craft the experience. Brands also need to cater to the right information at the right place by having a strong content strategy in place. For agencies working with brands, the objective is to understand e-commerce in the context of each business and share an assessment of requirements with brands to form a journey forward.
Remember… experience, experience, experience
Ultimately an e-commerce offering is about providing an experience. How that offline experience is translated online is what distinguishes one agency from another.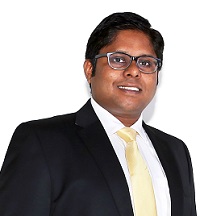 This article was written by Sujith Rao, managing director of Reprise for performance & tech.