Manila, Philippines – Shakey's Pizza Asia Ventures Inc., the company behind the Filipino arm of Shakey's, revealed on Tuesday that it is set to open its first branch in neighboring Southeast Asia country, Singapore. 
The franchising agreement is inked as a seven-year deal with Singapore's Brenrich Pte. Ltd, allowing it to make inroads in the newly acquired market.
"We are thrilled to restart our international franchise journey in Singapore, which is at the forefront of global recovery, and we are fortunate to have Brenrich as our [franchise] partner in the Lion City, given their rich experience in the restaurant industry," said Vicente Gregorio, president, and CEO of Shakey's.
The new branch will be located in Lucky Plaza mall, along iconic Orchard Road, and is set to open late in the second quarter or early in the third quarter of 2021.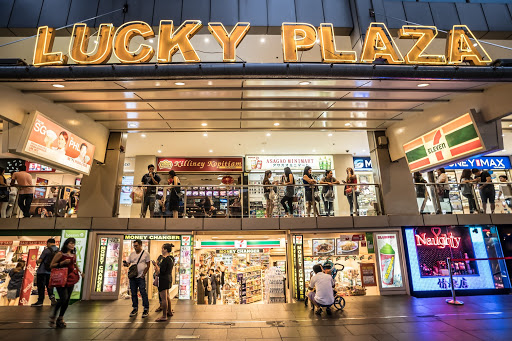 According to SGP Business, Singapore-based Brenrich's principal activity is food courts, coffee shops, and eating houses. Brenrich director Wong Ban Ming said he was "very happy and excited to bring Shakey's to Singapore."
Wong, who is also a franchisee of Filipino restaurant brand Tapa King in Singapore, said, "We are certain that many locals, and especially the overseas Filipinos miss Shakey's, and this will bring back a sense of nostalgia."
The new branch will be offering Shakey's complete menu including its thin-crust pizzas and iconic chicken and mojos, although some items will be tweaked to comply with halal standards in consideration of Singapore's large Muslim population.
In the second half of 2020, Shakey's has subsequently announced new products and new business movements. In August, the restaurant has similarly partnered with Singapore-based R&B, to bring the milk tea brand to the Philippines. Meanwhile, in the latter part of the year, Shakey's launched a 'Plant-based' burger, which is a first-ever by a restaurant chain in the country.
Gregorio said, "While the Covid-19 pandemic is presenting challenges to food companies like Shakey's, it is also serving as an impetus to turn a crisis into an opportunity."
Meanwhile, Jose Arnold Alvero, Shakey's vice President for international operations and franchising, said, "The primary target market initially will be Filipinos living in the city-state. But the Lucky Plaza outlet is also seen to attract Singaporeans, as it is located along a busy business district."
He added, "We have no doubt that Singapore's discerning guests will be wow-ed with what Shakey's [will bring] to the table in terms of building the brand, people, and the store."
Shakey's currently has three stores outside the Philippines in Dubai. It has a total of 242 branches located around the Philippines.