Philippines – With most of our attention now veered towards digital content, a new global report reveals the average number of hours each audience in a country spends in navigating social media. The said data, which was gathered via a partnership between social media intel Meltwater and creative agency We Are Social, revealed that it's the Filipino internauts that are the most invested when it comes to vlog content and video game consumption.
The annual report on social media and digital trends uncovered that the Philippines ranked first in terms of the average time allotted for watching vlogs and playing video games. Particularly, 95.8% of internet users in the country play video games on any device, and this cohort is found to spend an average of 1 hour and 29 minutes on gaming each day. This is a few minutes more than the global average of 1 hour and 14 minutes.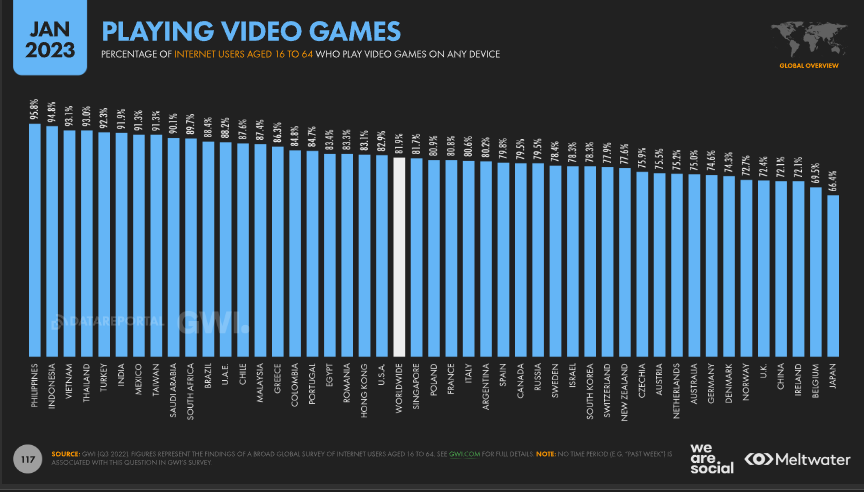 Meanwhile, 55.6% of the country's digital consumers – those aged 16 to 64 – stated that they watch vlogs each week, and in terms of consumption, the market also bested all markets, ahead of the global benchmark of 25.5%.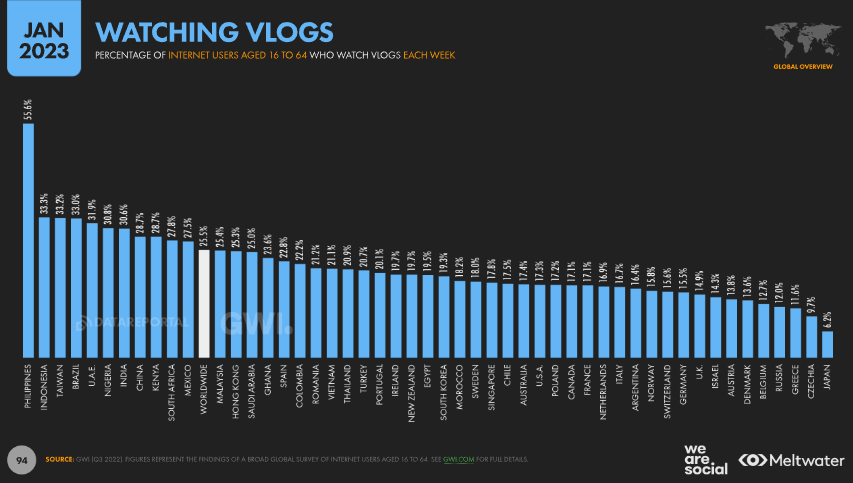 In the same report last year, Philippines also emerged on top with the highest count of users that watch vlogs each week with 60.4%, and likewise topping the global charts with the highest percentage of consumers that play video games on any device (96.4%).
Overall, from the current year's data, the country landed in fourth place in general social media consumption, with consumers spending an average of 3 hours and 43 minutes for such activity.
Alexandra Saab Bjertnæs, chief strategy officer at Meltwater said that competitive brands should stay ahead of trends to understand their impact on any industry. She also highlighted that as consumers invest more time on social media, it will affect the decision-making process in their customer journey.
Bjertnæs added, "With more than 5 billion internet users today, it's becoming more crucial than ever that brands deliver relevant, impactful, and purposeful content to capture attention and create value across digital channels."
Nathan McDonald, group CEO and co-founder at We Are Social said that social media's influence affects people's lifestyles and it continues to grow. McDonald also expressed that users consider the discernment in internet usage, making sure that it's a time well spent.
However, McDonald also had thoughts for marketers. He added, "Marketers and creators will have to work even harder to attract and retain people's attention in 2023 – it's never been more important to understand online culture in order to reach people in a relevant way."