Malaysia – Malaysia-based iMedia, a digital media company that provides media and advertising solutions, has bought a controlling stake in Goody25 (goody25.com), one of the leading Chinese language websites in Malaysia, and in its English language counterpart, social news portal GoodyMY (goodymy.com). Both sites are under social content platform provider Goody Technologies.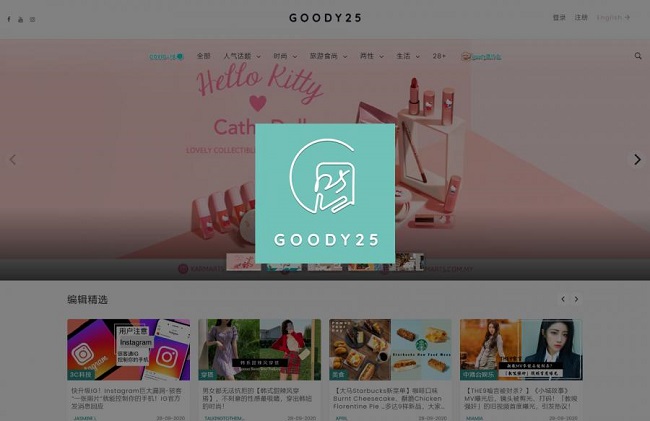 Goody25 primarily focuses on the latest news and trend stories on lifestyle, fashion, and art, as well as entertainment, travel, and food. Launched in 2015, it has grown into a prominent brand and source for many visitors in Malaysia and across the region, consistently placing in the Top 20 websites visited by Malaysians and the top Chinese language site based on Amazon's Alexa rankings. GoodyMY, on the other hand, covers the same topics on fashion and lifestyle, while also delivering content about life and relationships.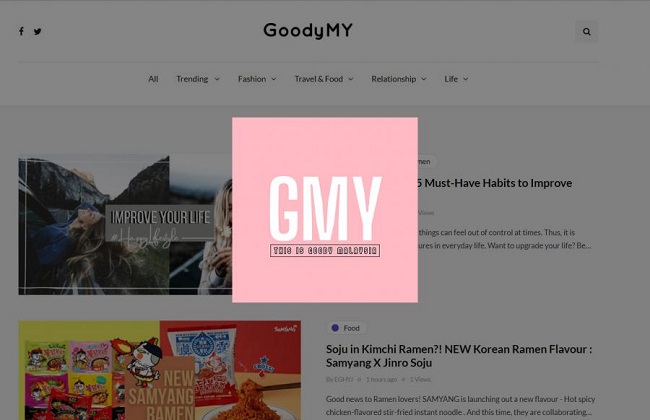 iMedia is currently the exclusive sales representation partner for all brands of parent firm Goody Technologies, and now as part of being a major stakeholder, all technology assets from the company will be fully merged into iMedia's ecosystem.
Managing Director of Goody Technologies Aaron Lim said it is a great recognition to have become the first Chinese media acquired by iMedia.
"A lot of hard work has been put on building the Goody25 brand. We have grown fast independently in the past five years and is now looking forward to expanding the company further with iMedia," said Lim.
Meanwhile, iMedia's CEO and co-founder Voon Tze Khay shared the company feels confident in moving further with its partnership with Goody Technologies, having shown expertise in providing the group's integrated digital solutions and influencer marketing campaigns.
"We will continue to expand on our revenue streams by working closer and merging the KOLs under the Goody brands to be part of our larger influencer network," Khay said.
In September, iMedia announced its own plans to join Malaysia's stock exchange Bursa Malaysia via its own 100% acquisition by digital media group Rev Asia, which is currently listed on Bursa Malaysia. Upon approval by regulators and shareholders, the Goody25 acquisition will be part of iMedia's move to Bursa Malaysia.