Hong Kong – The newest pizza from Pizza Hut in Hong Kong incorporates another fast food favorite: KFC's chicken popcorn. Called the Chicken Popcorn Pizza, the new limited-edition item has launched today, which features Pizza Hut's iconic crispy crust alongside classic gravy, and a generous serving of cheese, sweetcorn, and mushrooms.
To celebrate the partnership, the two brands have released another exciting engagement for its customers – a mobile game called the 'Pizza Hut x KFC Kitchen,' conceptualized together with Ogilvy Hong Kong. Emphasizing the partnership between the two brands, the game connects two phones and challenges two players to craft a 'Pizza Hut x KFC Chicken Popcorn Pizza' against the clock together, playing as the 'Pizzatainer' and 'Colonel Sanders.'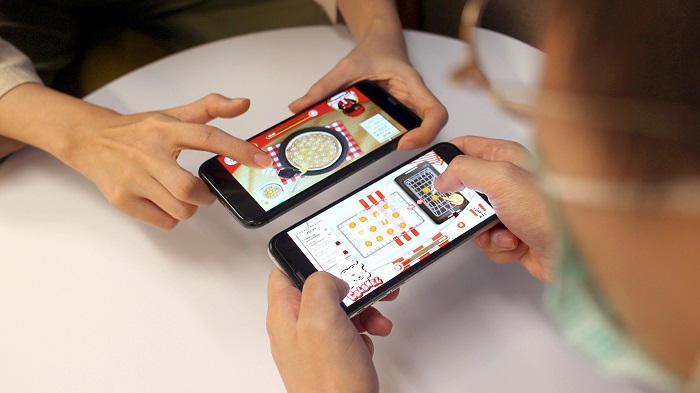 Teamwork is the name of the game as players have to knead the dough, fry the chicken popcorn, and bake the pizza too. Completed tasks within the given time win players Pizza Hut and KFC coupons.
Wendy Leung, marketing director at Pizza Hut Hong Kong said, "The Pizza Hut x KFC Chicken Popcorn pizza brings the best of both worlds together. This mobile game based on teamwork is a great way to engage with our fans and consumers while also increasing awareness of our brand and food innovation credentials."
Meanwhile, Executive Creative Director at Ogilvy John Koay said the collaboration between the two brands is a dream come true. 
"That's why we were excited to create the Pizza Hut x KFC Kitchen, a fun two-player game for fans to create this epic pizza with a friend and unlock tasty rewards too."