Manila, Philippines – The Association of Accredited Advertising Agencies (4As) in the Philippines has welcomed its new line of Board of Trustees from ad agencies in the country after its first-ever general membership meeting this year.
Its newly-inducted chairman is TBWA\Santiago Mangada Puno chairman and chief creative officer Melvin Mangada, followed by the newly-inducted president Grupo Agatep president and managing director Norman Agatep, while Seven AD chief executive officer and chief creative officer Teeny Gonzales is inducted as 4As' vice-president.
Serving alongside them are DDB Philippines Group chief culture officer Anna Chua-Norbert as board secretary; Grey Manila chief executive officer John Lucas as treasurer; and Dentsu JaymeSyfu managing partner and chief client officer Alex Syfu as corporate comptroller.
Other trustees include BBDO Guerrero creative chairman and outgoing 4As chairman David Guerrero, WOO account management and business development senior director Hans Gahol, and Propel Manila 360 president and chief executive officer JC Valenzuela.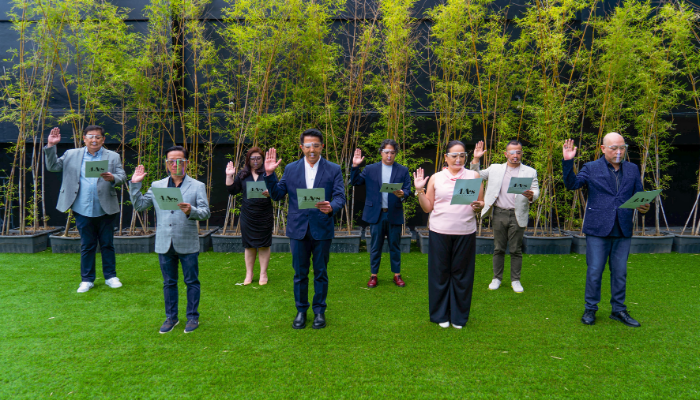 The induction ceremony was presided over by Tourism Secretary Bernadette Romulo-Puyat, who delivered in her keynote speech a note of congratulations to the new board of trustees and expressed confidence in their capabilities in harnessing creativity to inspire Filipinos.
"I look forward to how the members of the 4As will use their talents and skills to enlighten, intrigue, inform, and inspire the Filipino consumer, rebuilding peoples' confidence and giving local businesses that much-needed boost," Romulo-Puyat said.
Commenting on his new position, Mangada said, "There is still fear and uncertainty but less of it. We are assured that our industry is evolving through the very nature of its existence – creativity. Staying safe is about our health, not about our work. It is during these times that innovative ideas are championed. And because creativity is our business, let's keep the creative instinct alive amidst adversity."
The new board of trustees will face new key activities slated for this year, including the Agency of The Year Awards, where all efforts by ad agencies from 2019 to 2020 will be considered, after a year-long hiatus.
"To encourage more participation from independent agencies, we are opening up indie awards for Best Creative, Market Performance, Management of Business, and Industry Leadership & Community Service," Agatep said in a press statement.
Furthermore, they also stated that the Agency's 'ARAL Sessions' which are learning events mounted by the association will resume by April this year.
"We will begin by addressing fundamental gaps and branch out to key topics that build on the creative margin theme," Agatep concluded.