Australia – The University of Technology Sydney (UTS) has partnered with independent creative agency Paper Moose, to launch their new 360 video tour of its innovative Sydney CBD campus, aimed at attracting both international and Australian students.
UTS said that the campus has recently been transformed through over AU$1b City Campus Master Plan, which has delivered new landmark buildings, refurbished facilities, and created sustainable, state-of-the-art learning, teaching, and research space.
The platform was specifically designed to appeal to prospective students from anywhere looking to study at any level.
In addition, the creative and non-binary tour guide avatar was specifically tailored to have the broadest cultural appeal and personify the UTS brand through their young and dynamic look-and-feel.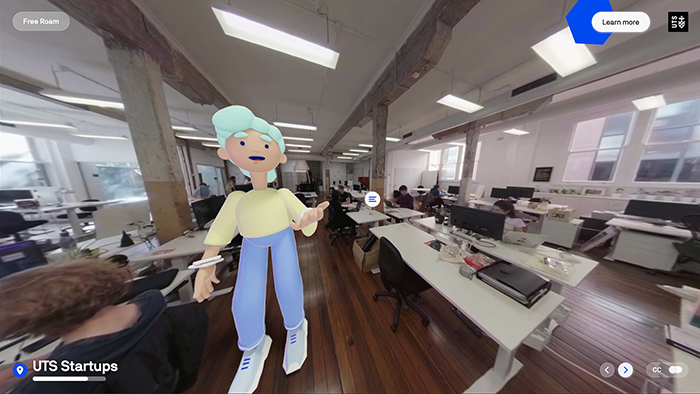 Christina Miebach, the international marketing manager at UTS, said that their purpose-built facilities, future-focused approach to learning, and inspiring community of students and staff is what attracts lifelong learners to UTS.
"We hope that this 360 experience showcases our unique value proposition and helps build connections in an increasingly digital and ever-changing world," said Miebach.
Meanwhile, Nick Hunter, Paper Moose's executive creative director, commented, "We love playing in the VR/360 video space and we always get goosebumps when a job like this comes our way. The key here was to create the best UX experience possible to deliver a refreshingly simple tour experience that any user could immerse themselves in."
The tour is guided by the jade-haired and 3D-rendered Alex. It offers a slightly gamified experience through a choose-your-own-adventure narrative tailored to the user's academic interests. Users will be in a completely 360-degree environment, encompassing 17 scenes and nine faculties and schools, with interactive hotspots and free-roam mode included throughout.
Behind the scenes, the platform itself is largely custom-coded to deliver superior performance, seamless streaming, and smooth scene transitions with minimal loading screens — even on slower connections anywhere in the world.