Manila, Philippines – While the esports scene industry in the Philippines has been thriving, thanks to a combination of local area network (LAN) gaming centers or more known as 'computer shops' and mobile gaming accessibility, the industry has seen its fair share of struggles maintaining mainstream focus, a new report from strategic advisory firm YCP Solidiance shows.
According to the report, the local industry has yet to prove that esports titles hold a lifespan long enough to support professional players' careers, unlike traditional sports that have a long-proven history of consistent returns and established fan support. In contrast, international leagues such as The Overwatch League and League of Legends: League Championship Series have successfully proven their success in other countries, paving ways for a profitable future for the Philippine esports market.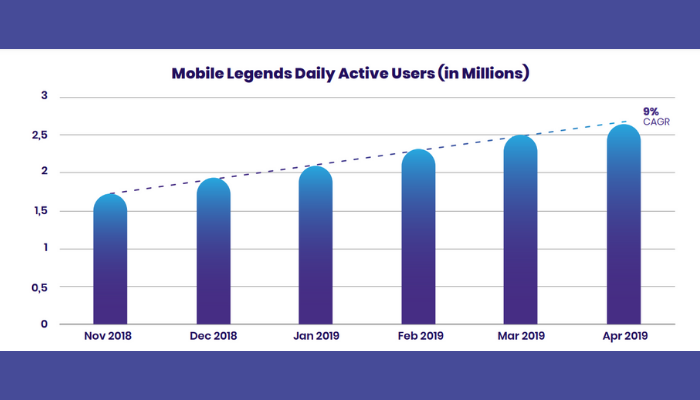 On the other hand, while these esports tournaments have yet to see themselves 'ripen' in the local scene, the esports industry in the Philippines currently has over 43 million active gamers, a number growing steadily by 12.9% yearly since 2017. The country's most played game, Mobile Legends, reached a whopping peak of 2.65 million active users daily (from data by the Google Play store in April 2019), and has shown consistent growth at a compound annual growth rate (CAGR) of 9%.
The report also suggests that in order for the esports industry to thrive in the country, they need to combine three elements: content, packaging, and accessibility. In the case of establishing an esports league tournament in the country, for instance, the Mobile Legends Professional League (MPL) in the Philippines, they have one of the highest levels of Mobile Legends competitive play that is accessible today in the country.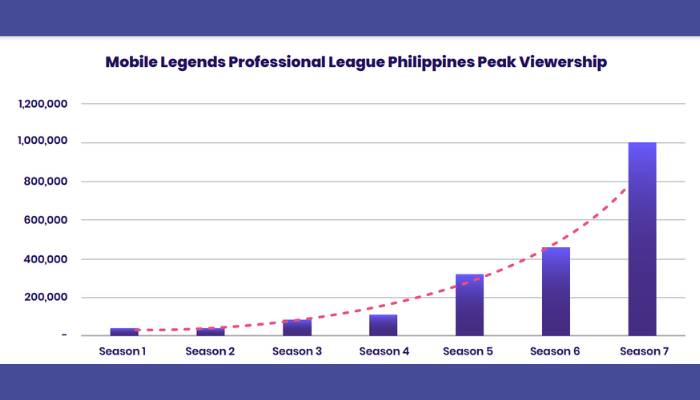 "Even better is that it shows a marked improvement, exponentially growing the viewership number from the previous seasons, and a growing loyalty amongst its viewers as seen with the returning support after multiple editions of the tournament. Though more outside investments and direct sponsorship support is not yet prevalent, it stands to reason that future editions of the tournament will very likely catch the eye of many non-endemic sponsors," the report stated.
They added that at the end of the day, it is a 'delicate balancing act' that requires concrete efforts on all ends to make sure all bases are covered. Such efforts require considerable investments, but when these are done right, successes such as the one Mobile Legends has shown is a definite possibility.
"Especially now that Mobile Legends' success along the way is converting many nonparticipants of esports into potential audiences of tomorrow, the esports industry in the Philippines has never looked more approachable and primed to succeed in the coming years," the report concluded.