2022 is fast recharging economic and business activity globally, with data and analytics playing a key role in helping organisations build resiliency and thrive in this uncertain landscape.
Analytics opens fresh opportunities to innovate, drive transformation, mitigate risk, and allow organisations to remain competitive.
But are we doing enough with data and analytics to drive success in our organisations?
This is the question that was recently unpacked in a panel discussion by Sisense, which celebrated the release of its Future of Data Analytics Report 2022 – Asia Pacific Edition alongside Abhishek Singh, chief information officer at UNICEF Australia; Patrick Hill, chief product officer at Propic; and Annette Slunjski, managing director at the Institute of Analytics Professionals of Australia (IAPA).
In this piece, we take a deeper look at the conversation and debate that unfolded around the challenges and opportunities of leveraging data and analytics to drive success in the APAC region.
Offering personalised, customised data more important than ever
Sisense's report reveals that almost half (45%) of APAC data professionals surveyed agree that offering personalised, customised data and analytics to customers could allow them to increase the average selling price of their products or services. At the same time, 43% of respondents also agree that data and analytics would help build loyalty and retain customers.
It's clear that embracing data analytics is key to a brighter business future. Patrick Hill, chief product officer at Propic, is a huge advocate for the power of data analytics. He's experienced, firsthand, the 'data difference'.
"Data analytics is key to providing Propic customers with extra value," he explains. "At head-office level, we provide data that gives customers real-time understanding of what's going on internally in their databases next to the industry data. Bringing those two together means they can manage uptime and downtime very quickly."
"At a local level, real estate agents need real-time data to prove their service as well. They need to be able to 'point and shoot' their work to make a sale."
Propic is an artificial intelligence (AI) for real estate specialist company. The maturity of using data at every layer of the stack is not so commonplace in the real estate industry, Patrick says. "Being the home of AI, we're always pushing the boundaries of data maturity for our real estate agency clients.
"AI and the proof-pointing inside our product, on our dashboard, shows the benefit of our AI platform. It's driving our ability to sell more products and instruments," he says.
Abhishek Singh, chief information officer at UNICEF Australia, highlights how data is "absolutely gold" for the not-for-profit sector. "We use data in the same way that large corporations use data. We look at it and ask what we can do with data," he says.
Annette Slunjski, managing director at the Institute of Analytics Professionals of Australia (IAPA), asked Abhishek how his organisation is handling customers' demanding greater personalisation against the backdrop of the demise of the third-party cookie.
To avoid overstepping that delicate boundary, Abhishek recommends leading with transparency. "Make sure your approach is very clear," he says. "Ensure your organisation is behind you on what you want to do with the data because the data strategy is owned by everybody."
Tapping into the untapped
When it came to rating their organisation's ability to maximise the value of its data, respondents across the APAC region gave, on average, only a 6 out of 10 rating. The finding comes as no surprise to Annette.
"Are we doing enough with the data we have? The answer is no. And there are many reasons why," she says. "Organisations know they need data. They've heard it's the new bacon; it's valuable. So, they hire a chief data officer (CDO) with good intentions.
"But then they never really pay attention to what the CDO tries to do. They won't restructure to take advantage of the insights. They won't give the CDO the runway to do something with the data that actually makes a difference. It's all lip service – becoming data-driven doesn't work like that," Annette stresses.
Another key point that Annette highlights is related to data quality. She encourages organisations to work on their data quality to really start reaping benefits. "I can guarantee that if you start working on data quality today, you will get a benefit tomorrow," Annette says.
"Everyone wants a shiny AI project without paying attention to their data. If you don't deal with your data quality; then in six months, that shiny AI project just might not deliver the benefits you thought – and the c-suite will likely become disillusioned. But if you work on your data quality, then every single system you have now will benefit."
While Patrick agrees that data quality is key, he adds that the first thing an organisation needs to do is define what it wants to do with the data. "You need to know what your end objective is," he says. "If you don't know what your end objective is, then you're wasting your time."
"At the same time, we shouldn't still be talking about end-of-month reporting, but live reporting. AI can listen, categorise, document and predict patterns, behaviours and trends every minute of every day," Patrick adds.
Data best practice needs less talk, more action
To improve organisational data strategies, 40% of respondents agree that it's important for employees to become data literate and adopt business intelligence tools as part of their daily workflows. While it would be nice to simply wave a magic wand to accomplish this; the truth is, it takes patience and commitment..
When it comes to adapting to change, Patrick is reminded of what Steve Jobs has to say. He said when it comes to using technology, humans aren't very sophisticated. So technology should be easy. If they open an email, send an email, and open a webpage; then they're super users.
"That's still true today. It needs to be easy. With embedded analytics, it's really easy to go on that journey of digital transformation."
Concluding the conversation, Abhishek says it's just as vital to knock down organisational silos. "If you don't, you'll have a very disjointed effort. Everyone needs to derive functions that support each other in relation to the strategy.
"Bring awareness and let your people share their input on what they want to do with data. Everyone must be on board. Otherwise, you'll be creating something that nobody in your organisation even knows about."
Download the complete report here.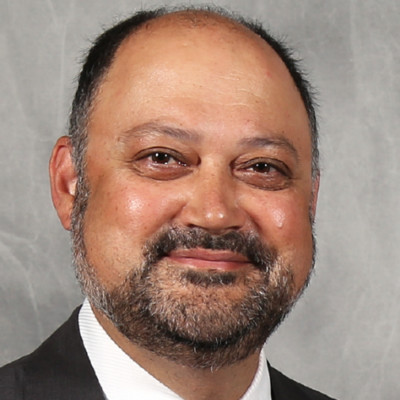 This article was written by Rohan Persaud, director of channels and alliances at Sisense for APAC.
Sisense is a business intelligence company. Sisense Fusion is its highly customisable and AI-driven analytics cloud platform that infuses intelligence for companies.