This month of May, the region of Southeast Asia took the reigns, with four out of five stories coming from the region, with one global brand entering the list. This month is all about the area of producing fresh content and platforms. 
One live streaming platform launched a new feature that would see the replication of physical 'live events', while another brand, top e-commerce in fashion and lifestyle, is jumping on the trend of podcasts but with a novel take. 
The end of Ramadan or the celebration of Hari Raya was commemorated by Muslims throughout the world this month, with one brand coming out on the top with its sentimental and touching Hari Raya short film.
Meanwhile, in the area of content regulation, we also saw a new leadership being announced that marks a new era of regulating content in one SEA country. Last but not the least, readers were hooked on the story of the pilot episode of MARKETECH Spotlight where we gave the seat to global CMS provider Magnolia.
The top stories were sourced from Google Analytics from the period of 16 April to 15 May. Take a look.
Top 5: Zalora launches 'Zalora Talks'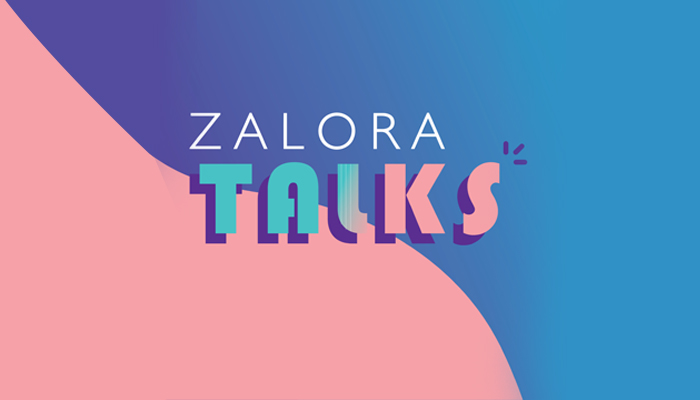 Entering in our Top 5 stories for May is fashion and lifestyle e-commerce Zalora in Southeast Asia. While fashion is a realm that's highly visual and not often 'talked' about through conversations alone, Zalora aims to break the norm through the launch of its podcast, 'Zalora Talks' on Spotify, the first-ever fashion and lifestyle podcast in Asia. 
While Chris Daguimol, Zalora's group director and head of corporate communications, agrees to this, he said that in today's time, Fashion has evolved into becoming a platform to raise pertinent social issues such as sustainability. 
"Right now, we actually have people who are big in sustainability. It's a healthy kind of conversation, and I think this is the right time to start being part of that conversation, and Zalora's very proud to be part of that initiative and conversation and to have all this put out there as a Southeast Asian point of view, and with [matters] that resonate with consumers in Southeast Asia," said Daguimol in a MARKETECH APAC interview.
Daguimol said that the United States remains the main fashion hub and that conversations on fashion often revolve around the western point of view. With 'Zalora Talks', the e-commerce aims to make the Southeast Asian voice be heard, which boasts a fashion and lifestyle culture that's rich and vibrant as any other.
The series was launched on 4 May and currently has five episodes. The series, which is made to comprise two seasons, is hosted by Amy Yasmine, the former editor of Harper's Bazaar Malaysia, and will have six episodes for each season. The series brings together industry experts, brand partners, and fashion and lifestyle key opinion leaders from countries all over Southeast Asia.
Top 4: CMS Magnolia on the pilot episode of MARKETECH Spotlight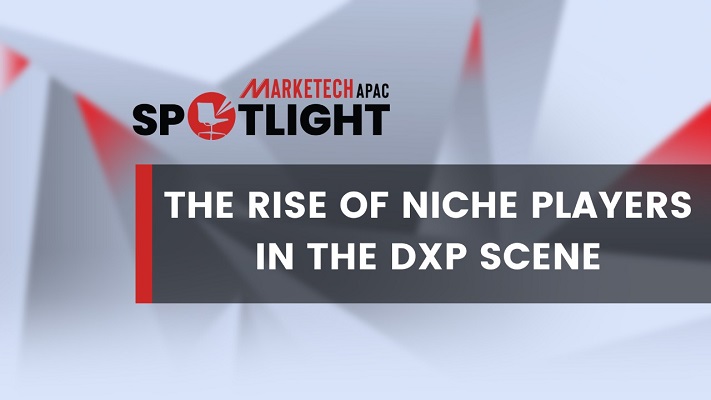 For the pilot episode of MARKETECH Spotlight, our deep dive into organizations and companies that have recently achieved an industry milestone, we featured global tech company and CMS provider Magnolia.
Magnolia which has presence in Europe and APAC, and headquartered in Switzerland, has recently entered the leading list of top tech providers in the world: Global advisory Gartner's Magic Quadrant. The report method uses a quadrant to identify the top-performing tech systems in the world, and Magnolia was recently identified as a 'niche player' for its digital experience platform (DXP) Magnolia DX Core.
In the episode, we conversed with Magnolia's General Manager for APAC Don Lee, who aside from sharing the company's response to Gartner's report, also gave informative insights to companies that are looking to adopt a digital experience platform themselves. 
Among the tips he shared are: focusing on the facet of digital experience that one wants to succeed in and building a modular and organic DXP for faster DX development. Learn more about his insights here.
Top 3: kumu launches 'Live Events' platform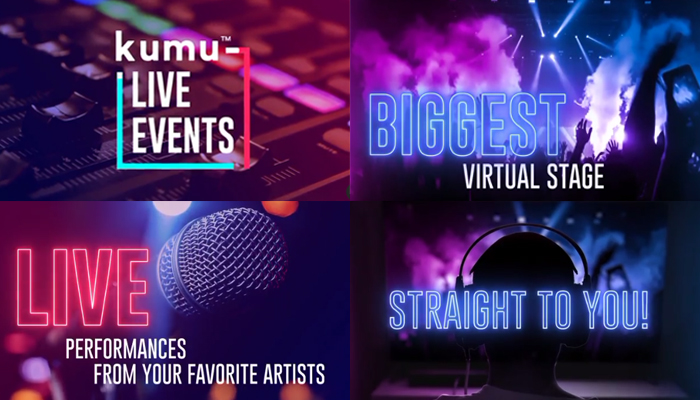 Even over a year of the pandemic, most nations in the world are still grappling with lockdowns, with countries even dealing with new waves of the virus. With this, in-person interactions are still far from reality.
Local and emerging top live streaming platform in the Philippines, kumu, has recently responded to this call, coming up with a new feature for Filipinos that aims to replicate real-life 'live events'.
With the new kumu 'live events', kumu aims to provide the biggest virtual stage in the country to offer its viewers live concert experiences, festivals, and parties from the comfort of their own homes. To give that full 'live show' experience, kumu will be enabling features that model the physical version that we all have come to enjoy such as post-show engagement with the artists. in contrast to the standard Kumu live stream shows that are open to public viewing, live events will be ticketed and gated.
Speaking with MARKETECH APAC, Mariel Bitanga, head of kumu Live Events, shared that aside from the benefit of the users and viewers, the new feature is very much for its performers and top streamers in the platform, making possible the opportunity to have a special type of production for their fans.
"Kumu is a fast-growing app and platform, and we wanted as a company to have an offering other than the usual app features that we wanted to have a platform on the web. Kumu Live is actually not just events, it actually has gaming, and you could actually live streams there," said Bitanga
Top 2: Kärcher Malaysia's Hari Raya short film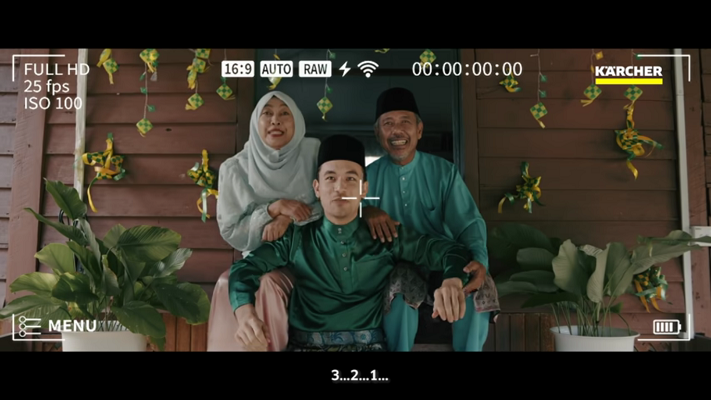 As a Muslim-wide country, Malaysia has been all spirits for the month of May as it approached the celebration of the end of Ramadan, Hari Raya Aidilfitri.
Different brands and companies came in solidarity with Muslims in the country, showcasing each of their creative campaigns that all echoed the importance of making time for family even amid one of the most difficult times for social connections.
One particular campaign stood out and entered the top 5 stories this month – the Hari Raya short film of professional cleaning tools and equipment supplier, Kärcher Malaysia.
The brand took quite a different turn on its theme on family, using 'memories' as the element to bring the message that when members come together to bond, old memories are sometimes sidelined. The narrative revolves around a son who wishes to sell the family house but is contested by his parents as it holds lots of precious memories. As they clean and prepare the house for sale, Zack, the son, realizes his parents are right all along.
The campaign was spearheaded by social agency Kingdom Digital together with Untitled Films.
In a conversation with Kingdom Digital's head for account servicing Lui Xiao Yee, she shared that through the film, they wanted to show that not everything old is bad and that not everything old should be thrown away.
"As we all know Karcher sells professional cleaning products, basically cleaning equipment and tools. We thought that it's really relevant for the brand as well as the end consumer to tap into this spring cleaning kind of tradition,' she said.
Top 1: Malaysia's The Content Forum names Astro Radio's Kenny Ong as new chairman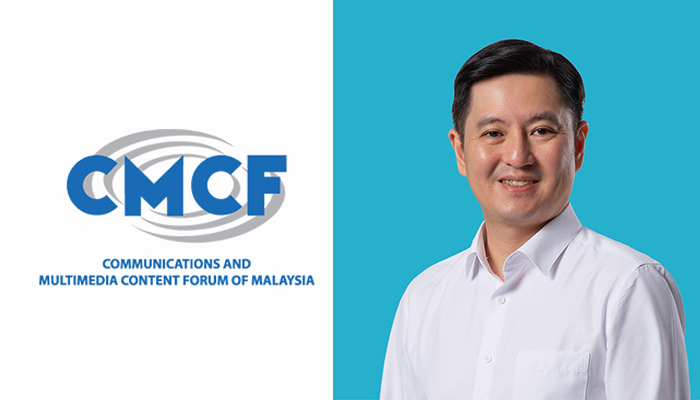 For our top 1 story for the month of May, we have another news from Malaysia. The country's independent self-regulatory body, The Content Forum, has recently elected Astro Radio's CEO Kenny Ong to be its new chairman.
The Communications and Multimedia Content Forum, or simply The Content Forum, is made up of various organizations representing the communications and multimedia industry. It governs content by self-regulation in line with the Malaysian Communications and Multimedia Content Code – a set of rules that are applied to all content in the networked medium such as radio, television, audio text, and internet content from the country, as well as electronic boards, and public transport, among others.
The appointment will see Ong assuming the position for a two-year term, succeeding outgoing chairman Y.Bhg. Dato' Khairul Anwar Salleh, the CEO of Media Prima Television Networks. In his new role, Ong will be bringing over 25 years of knowledge and experience across different industries to lead the council that sets the agenda on building a strong and agile self-regulatory framework for the communications and multimedia content industry. Together with members of the council, he is charged with executing strategies to achieve the vision of the Content Forum, which includes facilitating self-regulation and establishing best practices necessary for the growth of the content industry and the protection of its consumers.
When we caught up with Kenny to tell us more about the role, he said that the change in leadership will give The Content Forum a fresh start with new ideas and a new agenda. He further shared that one of the priorities of the forum would be the revamp of the content code.
"Getting a revamp will be important because of the new changes that are in the market when we talk about content. When it was first set up many years ago, the definition of content is different from what we have now, when we talk about broadcasters, when we talk about media and a lot of things coming [out] online. We need to revamp the content code to make sure that it takes care of the current situation and what we foresee for the next couple of years," he said. 
Watch our live interviews with the newsmakers themselves on the latest episode of MARKETECH APAC Reports, live on our YouTube channel.
This is in collaboration with Malaysia-based media company The Full Frontal.